by
posted on June 11, 2021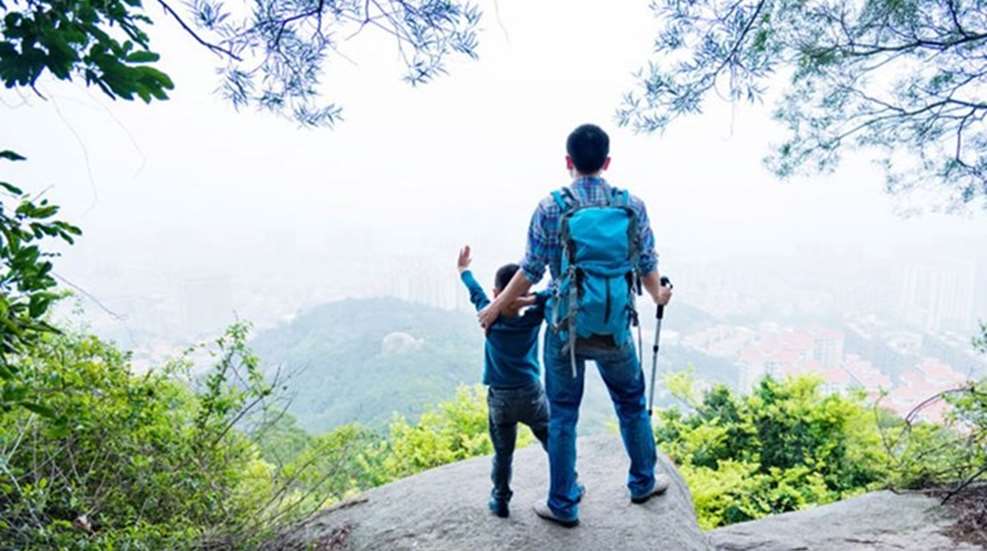 Each year I get asked, "Dad, what do you want for Father's Day?" Usually the question is tough because with two daughters I choose one or two items. Here are my top seven picks for dads out there who like to be outdoors fishing, shooting or hunting.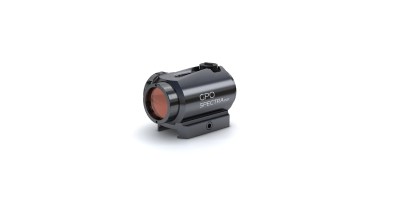 German Precision Optics (GPO) SPECTRAdot Red Dot Scope
This lightweight compact red-dot scope works for most of Dad's tactical or sporting rifles such as AR variants; or shotguns such as his home-defense or turkey gun. Red dot scopes like this one make for fast target acquisition. The SPECTRAdot boasts 50,000 hours of runtime on one battery! It will fit Dad's gun using both Weaver and Picatinny rails, has six daytime and five nighttime settings, ½ MOA adjustments and is IPX-7 waterproof submersible rated. It comes with a manual, cleaning cloth, allen key, lens caps, the mounts mentioned above and the GPO USA spectacular lifetime warranty. MSRP: $399.99 https://gpo-usa.com


Escort DF-12
Does Dad like tactical or sporting guns? The Escort DF12 is a modern sporting style, gas-operated, semi-automatic 12-gauge shotgun with a 3-inch chamber. Two five-shot magazines are included, two-round mags are options. The 18-inch barrel has three included chokes. For dads who are lefties, the bolt handle is reversible. The fixed stock with adjustable comb has a pistol grip and rubber buttpad. The Picatinny rails are a plus for accessories.  My favorite specs on this gun are the optional Cerakote finish and the included flip up sights, front and rear, used when the removable carry handle is detached. MRSP: $699.99 https://escortshotgunsusa.com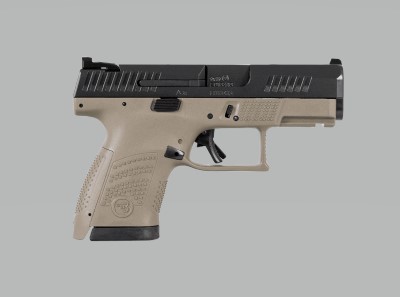 CZ P-10 S FDE or OD
Every dad welcomes a new handgun to the gun safe. I am looking for a new carry gun myself and found this subcompact 9mm with a Flat Dark Earth finish (OD is also offered). The company boasts the gun is reliable, has a crisp trigger, Tritium night sights, ambidextrous slide release, reversible mag release, a 10 +1 or 12 + 1 version, and weighs in at 24.4 ounces. The barrel is 3.5 inches and overall the gun is 6.6 inches long. It tucks into a holster nicely for all day carry. MSRP: $619.  https://cz-usa.com


Mossberg International Silver Reserve Shotgun
Is Dad into shooting birds or clays? Mossberg has a new over/under out. The International Silver Reserve models come in 12, 20 and 28 gauges, and .410 bore. The weights vary, starting at 7.5 pounds for the 12 gauge and going down to 6.5 pounds. The 28- or 26-inch vent rib barrel with a bead makes it easy to acquire targets be, they clay or feathered. They all have shell extractors, Black Walnut stocks (one version is synthetic black), matte blue barrels and come with a five-choke set. Length of pull is 14 inches. MSRP: $692. Mossberg.com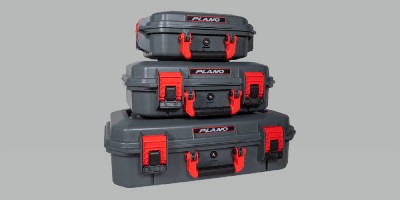 Plano Rustrictor AW2 Pistol Cases
If Dad has a pistol, he needs a case he can depend on. No matter where you live, rust is the enemy of guns. The Rustrictor AW2 cases come in one, two- or four-pistol models. The rust-blocking technology is trademarked and gives Dad peace of mind. The case features a Dri-Loc seal to keep dirt, dust and moisture out. The airline-approved case has lockable latches and an overmolded handle for ease of carry. The cases even have a pressure release valve. Help Dad keep his guns, safe, clean and rust-free with one of the Rustrictor cases made in the USA! MSRP is under $100. www.planomolding.com


Traditions NitroFire Muzzleloader
If Dad needs a new muzzleloader or has expressed interest in getting into muzzleloader hunting, the Traditions .50-caliber NitroFire is a great choice. A new ignition system composed of Hodgdon's Triple Eight powder loaded onto a Federal Premium Firestick makes shooting a smokepole superbly easy and consistent. Dad can now unload without needing to fire! The NitroFire rifle by Traditions has a "shelf" in the barrel to ensure the bullet is seated in the same place EVERY time for accuracy and safety.  This was the 2021 American Hunter Muzzleloader of the Year. Retail prices range from $519 to $809; TraditionsFirearms.com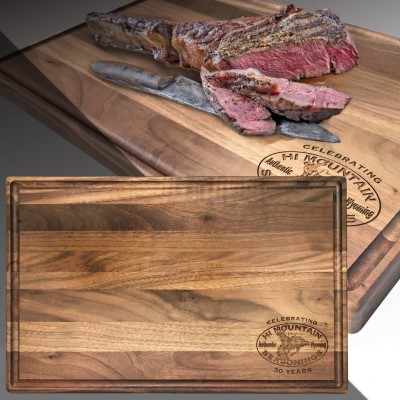 Hi Mountain Seasonings Cutting Board
If Dad likes to cook or grill, a beautiful cutting board to show off his skills and taste would be a great gift. Hi Mountain Seasonings has a Limited Edition 11x17x1 inch solid wood cutting board with a grooved channel to catch any juices. I hate a mess in the kitchen or on my grill, so this is a nice feature. The cutting board is made from North American Black Walnut and has a food-safe mineral oil finish that makes the board both functional and attractive during those BBQs! It can be purchased at https://himtnjerky.com/hi-mountain-30th-anniversary-limited-edition-cutting-board for a suggested retail price of $49.99.