by
posted on April 12, 2015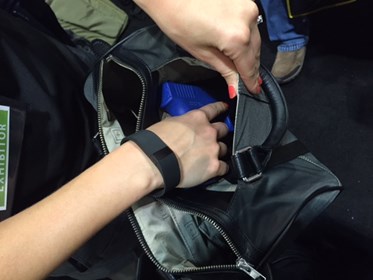 "We've got some great new stuff for women this year," enthused 5.11 Tactical's Lyndsey Grove. "And we're getting really terrific feedback so far." Little wonder: The famous tactical gear manufacturer is introducing some revolutionary concepts in concealed-carry purses and women's tactical clothing at this year's Annual Meetings & Exhibits.
First up are the purses. Known as the Lucy tote and the Sarah satchel, these sturdy but unobtrusive purses were designed to make carrying a concealed firearm easy and discreet. Constructed of heavy-duty materials meant to last for years, they're attractive enough to blend seamlessly into even the most fashion-conscious woman's wardrobe. The Lucy tote features ambidextrous zipper pockets that allow access to the firearm regardless of which of the wearer's hands are dominant, and the Sarah satchel has a top entry secured by a magnetic closure. "These bags were designed by women, for women," said Grove. "So they've got all of the space and organization inside that women need for their day-to-day lives."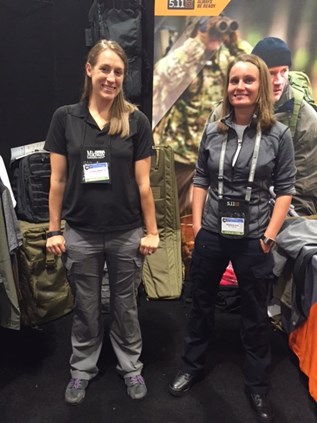 Finding tactical pants suitable for competition can also be a challenge, acknowledged Grove. "That's why our team of women designers got together to create tactical pants that are functional, comfortable and attractive." The result is two new pant styles: the Stryke and the Cirrus. They've got all the same features and rugged durability as 5.11's men's line, but are designed to fit a woman's body. The Stryke offers reinforced pockets and internal magazine storage, while the Cirrus (pictured above) is more of a low-profile, form-fitting day-to-day pant. Both are stain- and water-resistant, and will offer years of wear.
Want to see these new offerings in person? Stop by 5.11 Tactical's booth or visit them at www.511tactical.com.