by
posted on May 14, 2019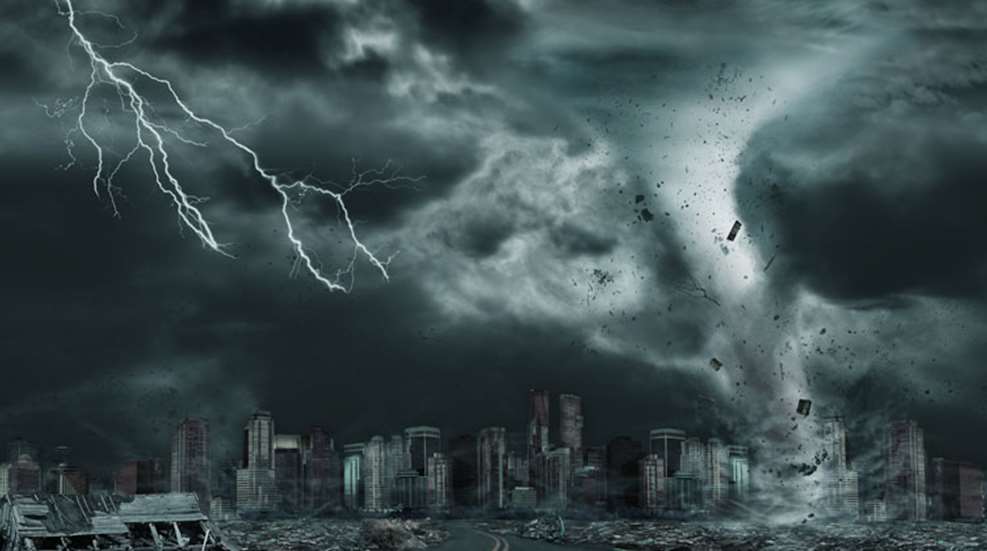 I love it when an editor such as NRA Family's own managing editor asks me to suspend reality and pretend that Armageddon is upon us, and it's every family for itself. These doomsday scenarios are fun if you abide by the fantastical parameters set forth. For this thought exercise, I was told to design my perfect three-gun battery consisting of a rifle, a shotgun and a pistol. So here are my picks, along with my rationale for each.
But first, if it's indeed so bad out there in Heartland America that three guns are the maximum I can carry, and I have to leave the rest of my vital survival gear such as my cooler of ice-cold beer, a hammock and fishing poles behind, I've got to assume several things: First, food and ammo will be in high demand, and will soon be scarce. So I will opt for common calibers that abound in basements and pickup trucks everywhere. It also means I must hunt for food. Second, where there is demand for basic commodities there are also evil people who will take them, so at least one firearm if not all of them is going to be chosen mainly for protection. And finally, the guns have to be cool, because who would care to read about lugging grandpa's old double-barrel duck gun to zombieland when I can opt for anything I want? See what you think about my picks, and comment with yours below.
Handgun
A handgun is key because it's concealable, and I can wear it on my hip no matter if I find myself climbing a prison fence looking for shelter or swimming a river to get away from zombies, whom everyone knows can't swim. And while my gut urges me to pack my Glock model 40 MOS—a 10mm with a Burris red-dot sight—my better sense tells me to go with ole' reliable, my Glock 19. And if I want to get fancy I'll make it the G19 MOS FS that has a cutout on the slide for an optic. Ammo for this compact 9mm is almost as widespread as water, and thanks to its popularity, spare mags and parts can be found everywhere. The Glock seldom needs cleaning, is tough as a horseshoe, accurate, reliable, concealable, and it holds more rounds than most zombies require to simmer down. I am, however, replacing the stock barrel with a threaded one from Silencerco (find them at Brownells.com) because I like suppressed handguns for many reasons. Oh yea, and I'm also cheating—I'm throwing in a .22 Conversion kit from Tactical Solutions because I might just want to drop a squirrel with it or do some plinking when I'm living large on the mountain. (Editor's note: I'll allow it.) For every other situation during doomsday, the Glock stays glued to my waist.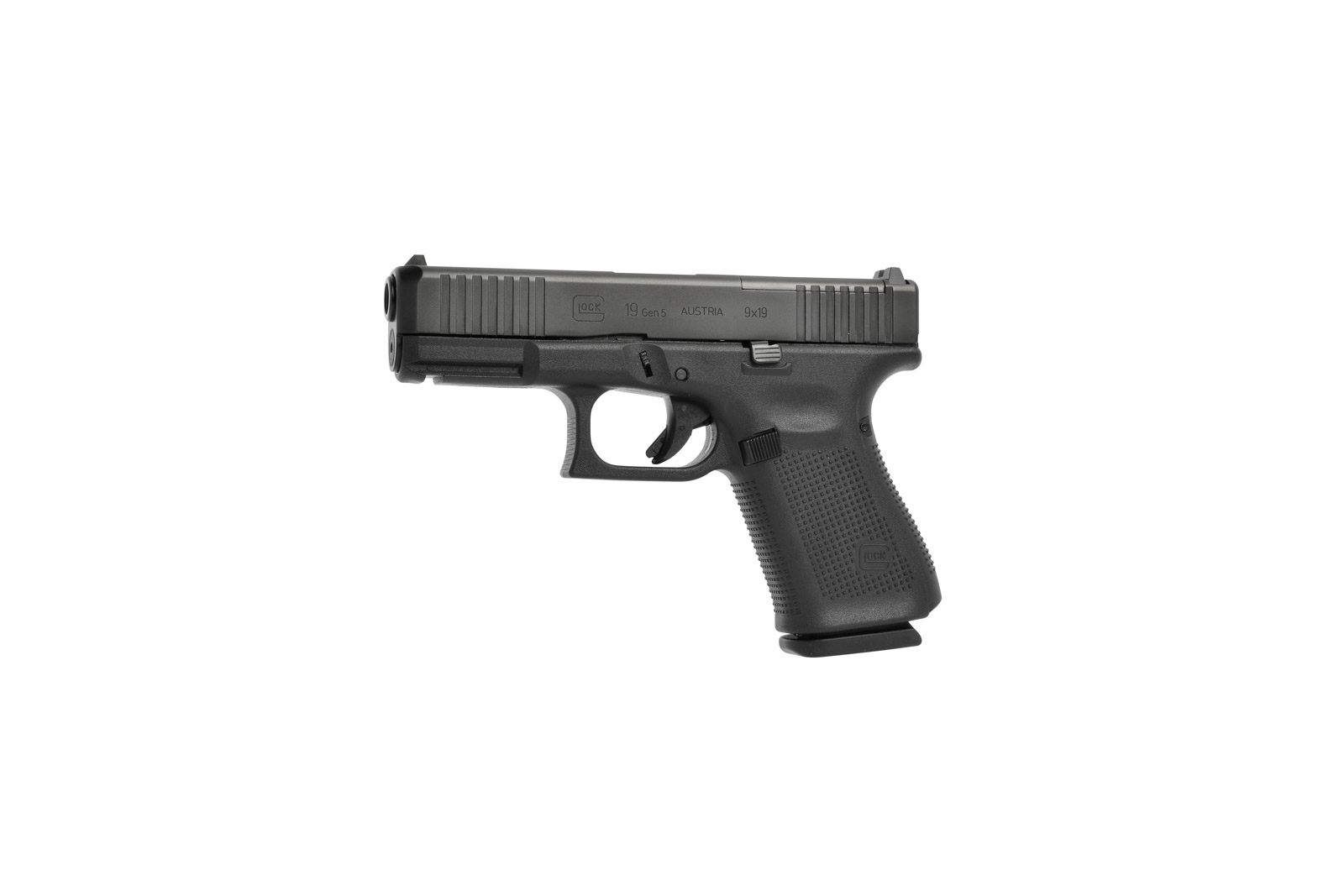 Shotgun
I thought long and hard about my shotgun of choice, because there are so many tactical shotguns out there these days that are compact yet hold more rounds than I had on my 21st birthday. Sure, a shotgun is perhaps the best defensive weapon ever devised—but where it really stands apart from the other guns is its inherent ability to pluck winged creatures from the air as if by magic. So I don't want to go messing up the shotgun's wingshooting traits by choosing some little hard-kicking tactical shotty that can only be aimed as if it were a rifle because that's a sure bet to miss a high-flying meal. Therefore, I'm going with the trusted Remington Versa Max Competition, and here's why:  
This 12-gauge semiauto shotgun holds 8 + 1 rounds, can shoot 3-inch mags in birdshot, buckshot or slugs in any order without adjustment. It's soft to the touch and softer on the shoulder. I can use it for anything from deer and elk to wild hogs, blackbirds, snakes and highwaymen in the home because, with its low-profile express sights, it points like a shotgun—I've been known to shoot skeet with it—but it can be aimed if necessary. In years of use, my VersaMax has never jammed. In a matter of seconds I can remove the barrel from its receiver for packing in a duffel. Plus, its ammunition is probably the most common in the history of the world—the venerable 12-gauge. Indeed, if I could only have one gun period, it would likely be this Remington shotgun. The only thing I'm adding to it is a sling and a Surefire weapon-mounted Scout Light, because birds don't always fly during the day, and evil men often scurry at night.



Carbine
While there's a strong argument for going with a standard AR-15, since I only get one gun I'm opting for more juice: a semi-auto, mag-fed rifle that can be fired rapidly like an AR-15 for max firepower, yet something that can reach out to ¾-of a mile if necessary to down an elk or all the bad guys from Mad Max Beyond Thunderdome. While I thought long and hard about the Springfield m1A-A1 Scout Rifle, I thought even harder about all the AR-10-style rifles out there because they hold 20 rounds, can be fired as fast the trigger can be pulled, are accurate out to about 1,000 yards and you can find ammo for them anywhere. They can also be disassembled in seconds to fit in a pack. The only beef I have with standard AR-10 rifles is that they are generally as heavy as a boat anchor. And that's why I'd pick POF's Revolution  that weighs about the same as any AR-15—yet fires .308s from a 16.5-inch barrel.
However, if I were more concerned about portability than I was about long-range accuracy, I'd strongly consider the remarkable Double FoldAR rifle from FoldAR (pictured below). The genius of this rifle in 5.56 or .300 Blackout—and I'd go with the Blackout—is that it folds at the barrel/receiver junction by way of a patented latch, and again at the buttstock so that the rifle can be carried in a small backpack...yet deployed in under 5 seconds. It's revolutionary.
Whatever carbine I choose, I'm attaching a sling to it and the same Dead Air Sandman S suppressor that fits my Glock. Additionally I'm installing a versatile, do-all optic on it like Swarovski's Z8i 1x-8x-24mm scope, that is, quite simply the most versatile optic in the world. At 1x magnification with its illumination turned on, the compact, German optic is an excellent choice for close-quarters defense, yet at 8X you can take advantage of the .308's range. Sure, this rig is pricey, but who gives a darn what it costs when dollars become useless and zombies begin coveting my sweet flesh?