by
posted on May 24, 2022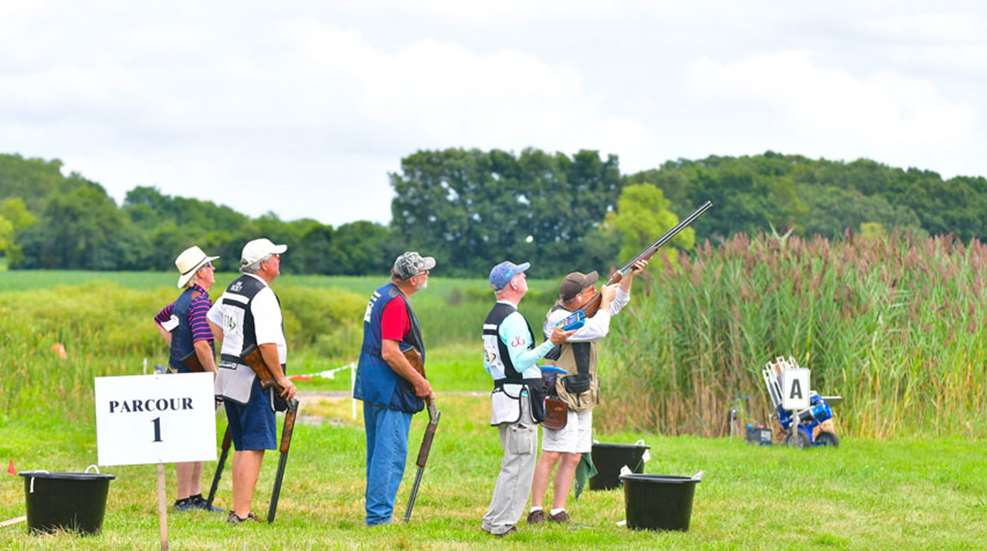 It's a long way from Oklahoma to Ohio, but Dan Bailey didn't mind his trip back home to the Buckeye State recently. He was toting a sizeable trophy that crowned him as winner of the 2018 American FITASC National Championship. Bailey won the title this past summer by breaking an impressive 191 of 200 targets in one of the toughest clay target sports in the world.
"In my opinion, the person who wins the FITASC world championship is arguably the true clay target champion," said Bailey. "Anyone who shoots this sport at a high level will tell you the same thing. FITASC is recognized worldwide as the shooting game that shows the true all-around skill of a shotgun shooter."
So what is FITASC? Pronounced FEE-task, it's an acronym for the international version of American sporting clays. The sport is part of the Federation Internationale de Tir Aux Sportives de Chasse based in Paris, France, from which it takes its name.
"FITASC sporting is challenging for several reasons," said Bailey. "To begin with, the butt of the shotgun must be held below your armpit when calling for a target, and you can't begin to move the gun until the target becomes visible. In other words, no pre-mounting of the gun to the shoulder is allowed."
On a FITASC course, also known as a parcour, shooters fire at a combination of both single and double targets. "There are more single targets in FITASC than in sporting clays," said Bailey. "And most of the shooting is at distances of from 40 to 60 yards, much farther than most shotgun shooters are comfortable shooting. At times in FITASC there are even a few 70-yard targets, requiring leads of 10 to 15 feet or even a bit more."
To break such long-distance targets, Bailey shoots an Italian-made Zoli Z-Extra over/under 12-gauge shotgun with 34-inch barrel choked improved-modified. The gun is also fitted with a Tom Smith custom stock.  
Bailey uses the sustained-lead method of shotgun shooting, believing he is a more proficient shooter by doing so. Some shooters prefer the pull-away method, while others use swing-through. Another name for swing-through is instinctive shooting, which is often the shotgun shooting style employed successfully by hunters.
It's been said that amateurs practice until they get it right, whereas professionals practice until they can't get it wrong. Bailey has adopted that intense approach to his shooting practice. When preparing for FITASC competitions, he forces himself to break five targets in a row—either singles or doubles—before moving on to the next shooting station. And he must break them in the same place every time along the target's flight path.
"I do that to build consistency," he said. "At times I may shoot several cases of shells per day to accomplish that."
Once he's satisfied, Bailey then practices breaking targets in different locations along the target's flight path. He does so because during competition he may or may not be able to break a target where he wants to.
"For instance, on a certain FITASC range a tree may be in the way. Or possibly the sun is in my eyes. I try to practice for every conceivable target contingency," he said.    
FITASC is growing in popularity in America, not only with recreational shooters but also in the number of shooters competing in sanctioned events. For instance, last year in Ohio alone the FITASC state championship shoot saw an increase in the number of participants from 100 to 180. Dan Bailey shoots all over the country—averaging six to eight competitions per year—and is already signed up for shoots scheduled more than a year from now. "Because if I wait much longer, I may be shut out."
If you're an accomplished shotgunner, find a FITASC range near you and give this shooting sport a try. But don't be surprised if you find it challenging. Dan Bailey is willing to help you get started; a sporting clays professional, he coaches as well as competes.
Bailey coaches at his own 85-acre clay target facility in central Ohio, Eagle's Nest Sporting Grounds, offering shooting instruction in not only FITASC but Sporting Clays and 5-Stand, as well.