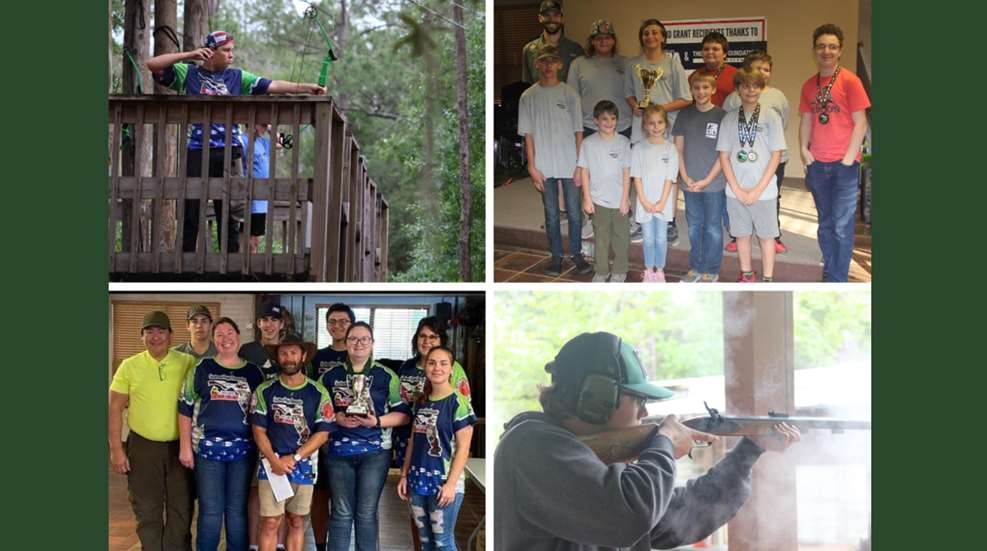 It may not be hunting season, but it's definitely hunter education season! If your NRA Family includes kids ages 8 to 18 who are interested in learning more about outdoorsmanship, why not get them started on a Youth Hunter Education Challenge team? It's fun, it's educational and it's a way to guarantee responsible wildlife stewardship for generations to come! 
On May 13, Florida Fish and Wildlife Conservation Commission's Hunter Education Coordinators Jarred Johnson and Jason Tackett and staff assistant Diane Sharp hosted Florida's Youth Hunter Education Challenge (YHEC) State Tournament at the Ocala Youth Conservation Center. Over 40 participants, ages 8-18, traveled from around the state to compete in small-bore rifle, shotgun, black powder, archery and hunter safety trail, demonstrating their hunting, marksmanship and safety skills.
The Ocala team won the Junior Division, and the Lakeland team won the Senior Division. The winning teams are eligible to compete in the 2023 Regional YHEC event held in Arkansas during the last week of July. YHEC is an NRA-sponsored program that provides additional training to youth in shooting sports, hunting ethics, safety and conservation. For more general information about NRA's Youth Hunter Education Challenge, click here. For more information about YHEC or hunter safety classes in Florida, click Youth Hunter Education Challenge | FWC (myfwc.com).