by
posted on July 9, 2018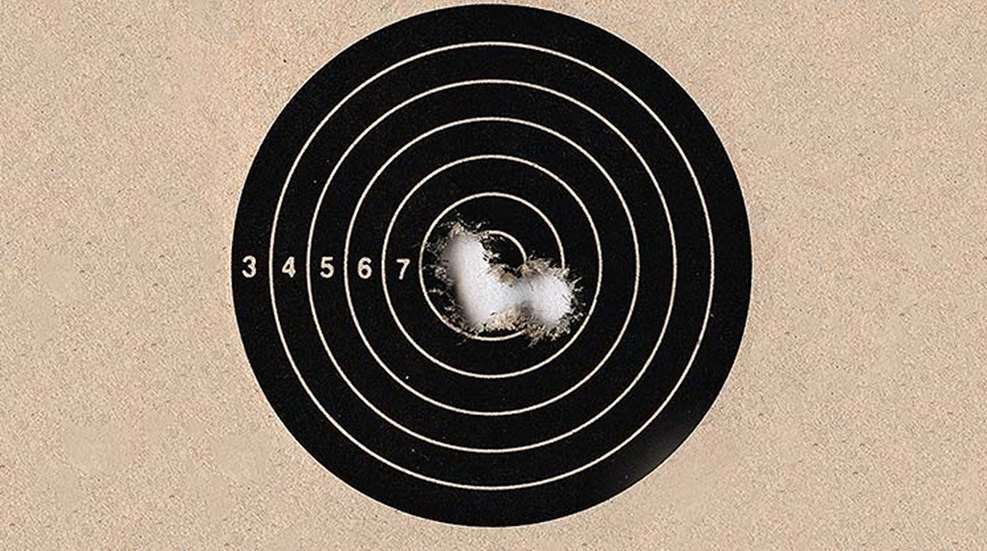 If you want to perform better in competition, get higher grades in school or do better on the job, it's time to evaluate your habits. Then you can develop a training plan to reinforce those good habits or learn new ones.
Practice helps strengthen the good habits that will carry through the stress of a competition. Sticking to a rehearsed routine will help you respond well in the pressure of competition, or even while taking a final exam.
Vince Lombardi, Hall of Fame former head coach of the Green Bay Packers, was quoted as saying: "Practice does not make perfect. Only perfect practice makes perfect." How much we do is important. How well we do it is decisive. So, how do you train? Do you come to the range, hang a target, shoot 20 shots or so and then go home? Is there a reason for being at the range? Is there a training plan? How about a mental training plan or a competition plan? 
Goals
The first step is to clearly define your goals for the season—or school year—and then develop a plan to reach them. In training sessions concentrate on performance goals rather than the score. A score only measures how well you executed that single shot, at that particular instant, nothing more.
As a part of identifying goals, be sure to include the most important competitions for the year. How far you want to go in the sport defines your goals. For example, the most important competitions for most juniors who want to earn a college shooting scholarship or make the U.S. Development Team would be the Junior Olympics, and the NRA Junior Sectionals. Preliminary tryouts and the national championships should definitely be part of your goals if that's something you'd like to do. 
Analysis
Develop your training plan by first analyzing your situation. Here are some things to consider:
How many practices can you attend or schedule and how long can the practices be?
How many competitions are there? When are the major competitions? How much time between each competition is available for preparation? How much time do you need to get ready?
Are there any special events or team meetings where attendance is required?
What and when are the supporting competitions to try out new positions and strategies?
Are there other athletes who could benefit by your help?
Are there instructors and other support people available?
Is there someone to help you?
Is there anything else that may affect the program and planning?

Season Plan
Once your goals have been established, it's time to develop the plan that will cover the shooting season. The season plan is like a roadmap to ensure that all of your known needs are addressed—not just the obvious technical shooting skills, but also the physical, tactical, mental and communication training.
A plan helps keep us on track. It also serves as a framework for evaluating the goals for the past season and developing a better plan for next season. With a season plan you are more likely to: 
Keep actively involved, resulting in more learning and enjoyment during practice.
Provide challenging and relevant learning situations.
Learn skills in the appropriate progression that maximize learning and safety.
Pace your learning and conditioning, so you are not overloaded or over-trained.
Make the best use of available time, space and equipment.
Increase your confidence to manage the competitive situation.

The season plan can be a simple outline using a calendar. If the above steps are included in the plan, the training sessions should be more effective in helping develop good shooting habits.
Research
As a part of developing the shooting plan, consider sources such as:
Purchasing or borrowing books, videos, CDs or DVDs that explain and demonstrate the skills of shooting.
Drawing on your experience to identify the skills needed.
Going to clinics and courses where you can learn more.
Consulting with more experienced shooters and coaches to find a highly experienced coach who will serve as your mentor.
Becoming a keen observer and student of the sport.

Practice Plan
The next step is to take the season plan and create specific practice
plans for each training session. While all of the details may not be known three months out, you can build general plans for what should be accomplished, and then add the details as they become available.
Start with your next practice and add specifics. The practice sessions should be focused on the fundamental skills, keeping them sharp throughout the season. As the season develops, check the plan regularly and evaluate it against the season plan to make sure your progress is on track toward your goals. Remember to be flexible and adjust to circumstances as the season progresses. A coach should be able to help you plan practices. Keep plans in your shooting diary. Refer to the diary often and make notes on progress to include problem solving. If something were to happen that changed the plan, then there is a written record of any problems experienced, actions taken, and just as importantly, the results.
Training Session
This is where the hard work gets done. Each practice should include:
Preparation: Stretch, warm-up and relax as if it's a competition
Technical Training: One aspect of performance that you will work on
Competitive Training: Same technical elements and competition conditions
Finals Training: High excitement
Cool-down and Analysis: Stretch, cool-down and work on the diary

If you plan about 20 to 30 minutes for each section listed above, it provides a sample 2- to 21⁄2-hour training session plan. A shooter can expect to grow faster if their program has about three or four quality training sessions per week. Unfortunately, most shooters don't have that much time, so it is important the training sessions are planned wisely to get the most out of each one. When range time is available, make it interesting and productive.

Some shooting skills can be worked on at home, like dry firing. Physical training and mental training are perfect for off-range sessions and should be included in planning. These attributes contribute to the overall shooting program, but don't require actually being on the range.

At the end of the practice session, make notes in your diary and evaluate each practice. You'll want to write down what went well and what could be improved. Write positive notes about performance improvement as well as details about what you need to work on during the next training session. This is important, as it's well documented that after 24 hours people retain only about 50 percent of what they learned. Taking the time to record the new information in your diary, and then reviewing what you wrote later, will help you remember. 

Everything in life has an impact on our performance. On a day-to-day basis—both on and off the range—learn to practice the mental skills. Remember to maintain a positive
attitude, keep self-talk positive and continue the visualization skills. Training has to reflect everything that's done on and off the range. Training plans must include the things you do during the day that aren't related to shooting, because they also impact your time. Include all of your life experiences as a part of the season plan. We are developing habits through our training that will get us through heated competition on the range and in our lives.