by
posted on January 18, 2016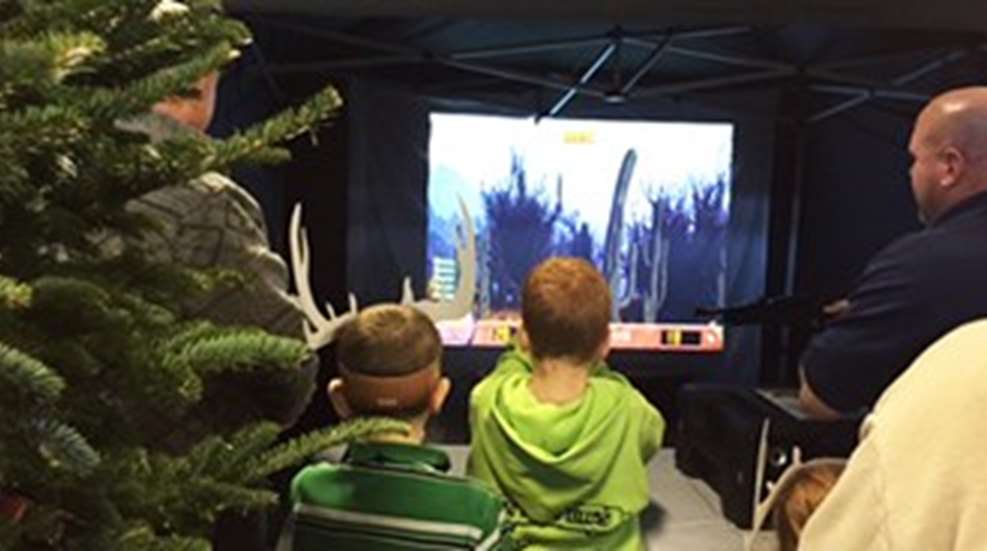 The 2016 Great American Outdoor Show (GAOS) is less than a month away! This incredible family-oriented event, taking place February 6-14 at the Pennsylvania Farm Show Complex in Harrisburg, Pennsylvania, is the world's biggest consumer outdoor show...but it's so much more than that. Not only will your family have the opportunity to peruse over 1,100 hunting, fishing, and outdoor sports exhibitors, but they'll have the opportunity to participate in more than 200 exciting events, contests and educational seminars. Here are just a few of the awesome events you can look forward to at the show:
1. Spend an inspirational evening with the Duck Commander patriarch at UnMuzzled! Phil Robertson Talks God, Guns and Country on Friday, February 12. 

2. Love country music? Kick back with Justin Moore and special guests LOCASH and Ben Gallagher on Saturday, February 13 at the 2016 NRA Country Concert.

3. Visit The NRA Foundation's popular Wall of Guns raffle where a $10 ticket gives you the chance to win a prize from a wall featuring over 40 firearms.

4. Celebrate our country's rich outdoor traditions the evening of Saturday, February 6 at The NRA Foundation Banquet & Auction and win unique firearms, hunts, and merchandise in games and auctions while raising money for the future of the shooting sports.

5. Have some trigger therapy: Visit the amazing Pyramyd Air Air Gun Range, featuring the latest air guns and shoot safely at hundreds of unique targets with instruction from NRA Range Safety Officers.

6. Challenge your skills and learn new ones at the NRA Sports 3 Gun Experience. Shooters of all ages have the opportunity to learn the basics of this fast-growing shooting sport. The fun and safe interactive area utilizes Airsoft technology to showcase all the skills you'll need at a match. 

7. Anglers interested in tips and tricks should make their way to the Hawg Trough, a massive 2,500-gallon fish tank in the Fishing Hall with live demonstrations and audience participation every day of the show.

8. Looking for even more tips on catching big bass? Register for the all-new Bass University, the perfect opportunity to probe the minds of professional anglers on lures, tackle, technique, and the tactics that got them on top. 

9. Be one of 1,000 competitors vying for cash and prizes at the 3D Bowhunter Challenge. 

10. Enter your dog into the world's premiere canine aquatics competition at DockDogs in the Large Arena.

11. Enjoy face painting, BullsEye Darts, Safe Archery, wildlife identification, magnetic fishing, a laser shooting gallery and more at the Family Fun Zone. Additional show activities for kids include the Kids Casting Contest and a Kids Trout Pond with real fish.

12. Choose from more than 200 seminars and demonstrations by the country's top experts, including your favorite outdoor celebrities, on hunting, fishing, trick shooting and home defense.
"Our goal is to make each year's Great American Outdoor Show better than the last and we're very excited about all the fun events and activities attendees can experience in 2016," said NRA General Operations Executive Director Kyle Weaver. "There's so much to do that you just can't see it all in one day."
For more information, or to purchase tickets to the Great American Outdoor Show and the amazing lineup of special events, visit www.greatamericanoutdoorshow.org.