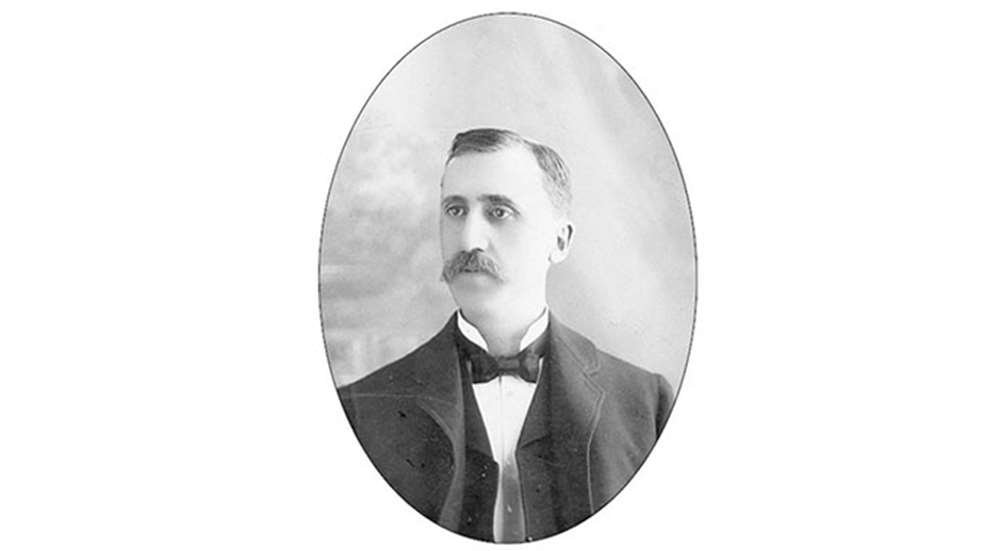 William F. "Phil" Markham asked everyone he met to just call him "Captain." He wore a sailor's hat everywhere he went, and often claimed that he had been the head of a fleet of ships. Where? And for whom? The Navy? Coast Guard? He never would say. The thing was, nobody ever actually saw him on the water or even caught sight of his supposed fleet.
That's just one of the many mysteries of the strange character credited for inventing the world's first BB gun in 1887. It was probably part of his charm, too-he lived a fascinating, extravagant life for sure, but it was hard to tell where the tall tales ended and the truth began.
Markham started out humbly. Around 1886, residents of Plymouth, Michigan (a town located about 30 miles outside of Detroit) would stop by Markham's shop, where he made wooden cisterns (above-ground water wells) and cattle feeding troughs for local farmers. He was young and industrious, and had created a thriving business by age 34.
Then, as if from out of nowhere, he invented a BB gun. And not just any BB gun-the BB gun. The world's first. The United States Patent Office, which gives inventors the exclusive rights to make their inventions, so no one else can copy them, credited Markham for the air rifle that he would soon begin marketing as the Chicago. Rumors began circulating that Markham, who no one had ever known to be interested in firearms at all, simply took credit for one of his employee's inventions. But all the same, Markham's name was on the Chicago air rifle.
The Chicago hardly looked like a firearm at all. It was made almost entirely out of wood, barrel and all, and was heavy. Worse than that, it could hardly shoot straight. But it was the first, and it eventually created an industry that today produces millions of BB guns. One newspaper joked at the time that the Chicago would be more effective if it was used as a club, rather than as a BB gun.
The Markham Air Rifle Company was born soon after. The Captain's business soon became one of Plymouth's main businesses, and other companies-including the one that became Daisy Air Rifles-began making their own, earning Plymouth the nickname "The Airgun Capital of the World."
Markham was doing very well for himself. He rode a horse-drawn carriage to work every day, even though his office was virtually across the street from his house. It was a way for him to show off to neighbors just how wealthy he was. He took trips to Bermuda and even bought a boat, though maybe just as an excuse to wear his captain's hat.
There was trouble at home, however. He was married, but not happily. After he left his wife and kids for his much younger secretary, the city rebelled against him. This was a big scandal at the time, around 1901. Eventually, Markham and his new girlfriend became so unpopular that he felt forced to sell his home and move away.
And where did he move? Hollywood, California.
This was before the movie industry had really gotten going. The first movie theater in the United States was less than 10 years old, and most cities still didn't have them. Hollywood was still a sleepy little suburb of Los Angeles then.
Markham spent money from his BB gun empire on real estate, buying up what today is some of Hollywood's priciest pieces of land. He built a home for him and his secretary (at this point his wife) as well. It looked like a palace, and contained, of all things, a bird sanctuary.
Markham sold his BB gun business to Daisy, and retired comfortably so that he could care for his flock. He died in 1930, leaving behind a legacy that was so larger-than-life, it's hard to believe one man could have lived it.