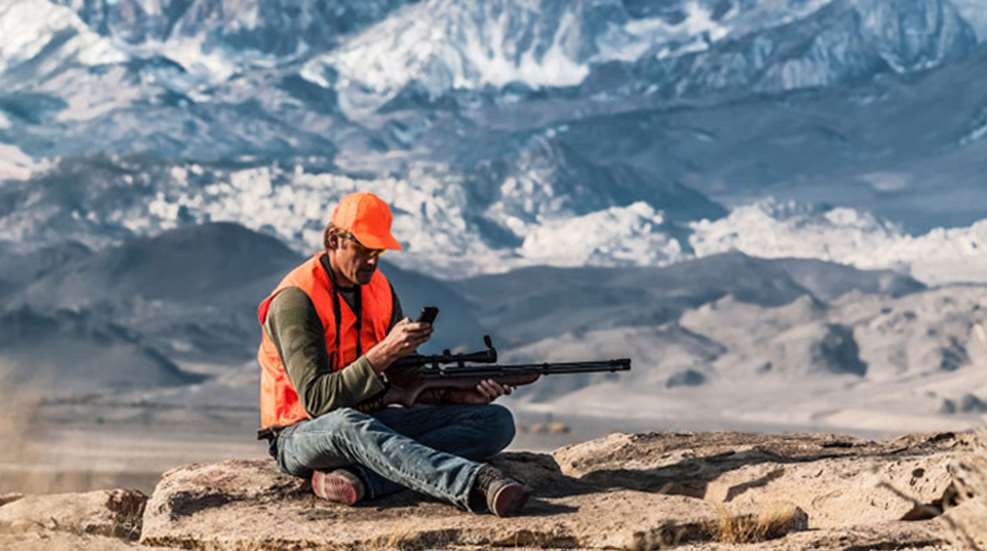 My love for the outdoors began long before cell phones, tablets or even laptops were part of our landscape…and I'm only 40. This means that my kids are growing up in a very different world than I did. What part of all this new technology adds to the outdoor experience, and what part detracts from it? How do we lead young people to be good stewards of the outdoors, while still allowing them to communicate effectively with the peers that we hope they'll influence? There is no simple or absolute answer to these questions. Let's dive into the pros and cons of technology, and how it can both help and hinder the outdoor experience.
Emergency Communication
Thinking back to the late 1980s, if my buddies and I had an accident, got into trouble or just needed a lift home…we were walking. And we did, quite a bit actually; it was nothing for us to walk two or three miles to our favorite fishing holes and home again. Today, it would be a quick text message or phone call to one of our parents for help. I'd like to say that kids should learn to tough it out like we did, but if they are in trouble having access to quick, reliable communication is a very good thing.This is a solid point in favor of cell phones.
Navigation
Navigation has also changed tremendously, even in the last decade. Cell phones and even tablets with cellular connection can be very good navigation devices to help get you in and out of remote areas. However, there's no doubting that it's still a good idea to take a GPS unit...and to never neglect to bring a map and compass. GPS units run directly on satellites and are more reliable than phones, especially in remote areas. But most importantly, the batteries in old-school paper maps never go bad, and your compass can't lose its signal when it rains. It's sad that land navigation has become something of a lost skill. I'm giving the nod to "old fashioned": The analog map and compass should always have a place in the serious hunter/outdoorsman's kit.
Finding the Game
If game cameras existed when I was a kid, I didn't know about them. We scouted the best we could and the rest was left to chance. Today, my teenage kids tell me stories about guys in their class watching their game cams on their cell phones in the classroom. (It is a good thing that I did not choose teaching as a profession, as I would be very torn on how to handle that situation.) That said, this type of technology can spark interest in a young person. Anything that helps the outdoor sports compete with the text messages, games and apps that serve as constant distractions is a good thing. And if it helps a young guy or gal cash in on a buck they've been working hard to get, that's also a positive. A point for technology.
Passing the Time
I have to admit that I'm guilty as anyone of having spent a significant amount of time on my smart phone while sitting in the stand, but as I watch my kids develop into hunters, watching them not pay attention to the little things that nature has to offer bothers me. Part of hunting is getting back to nature, and there's no telling what I missed while I was hammering away on my old Blackberry back in the day. I justified it to myself because it was work, but looking back…I spent too much time working. It's the special moments that I'm going to look back on and remember: seeing bucks fight, foxes catching mice, or even a beautiful sunset. Not some e-mail that will be instantly forgotten by sender and receiver. If one is hunting, it's best to focus on hunting, not only for the experience but for safety considerations as well. When you're 20 feet up on a tree, your phone is the wrong place to have your attention. "Quiet time" wins, hands down.
Sharing the Outdoors With Others
Social media. Selfies. Tagging. We all do it…. why? We've all got an intrinsic drive to "belong," and it's part of being human. Whatever we may think of social media and digital communication, we know they aren't going away anytime soon. Nor would this writer want it to: It helps us to keep up with our friends and enables us to share our love of the outdoors with the public.
What's more, mobile devices have nearly replaced the little cameras that my generation refers to as "PHD" cameras, or "Push Here, Dummy." I find myself having to explain to young people that 20 years ago something called "film" still ruled the day, and after you took a picture, you had to take your film in to be developed before you could see the picture. Cell phones and good digital cameras have revolutionized picture taking, and allow us to instantly memorialize our hunt.
Perhaps this is a point in the column for both new and old. But I'd like to tell the next generation to gather photos while you're hunting, then share them after the hunt...just like us old guys do when we're having lunch after the hunt. To maybe even take a break from all the social media and chat with us too, since we've probably got a lot in common.
When it's all said and done, there are good and bad points to having technology follow us into the woods, my belief is that the good outweighs the bad. But there is absolutely no substitute for basic skills, especially when it comes to navigation. As long as these devices are treated as another tool in the kit, they can be a tremendous asset. But as with any other tool, if used improperly or abused, they can become dangerous. Being distracted by anything while hunting can be unsafe. If you're serious about hunting, fishing, competitive shooting or anything else, it's best to keep the focus on what you are doing and use your digital tools to help you achieve your goals.
What's your opinion? Tell us in the comments!