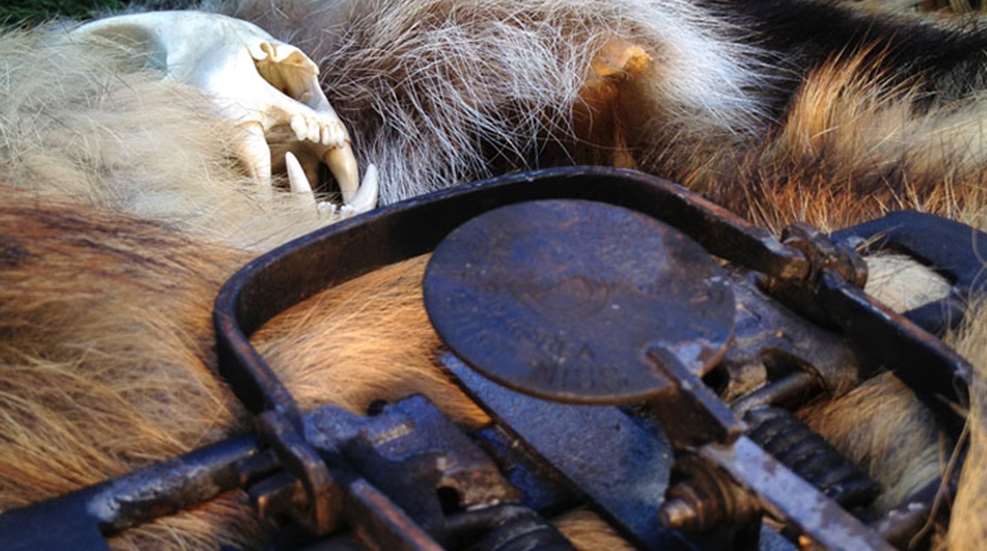 What is trapping? It's a tradition that dates back thousands of years to the days of cave men. America's history is rich with pioneers who harvested furs and pelts to be traded and sold. Trapping in today's high-tech world is much the same as it was for Jim Bridger, Jedediah Smith and Lewis and Clark. For these famous historical figures, trapping was a way of life, a skill, a method of income and a way to stay alive. Today, successful trappers market their wares at auction, which supplies them with income to feed their families. But trapping is also a fundamental survival skill that could help keep you alive if you had to fend for yourself in the wilderness. What's more, trapping is used for research and management purposes by state and federal agencies. Professional trappers (yes, there are professional trappers even today) are useful for data collection, disease containment, predation control and census reporting.
Research, dedication, hard work and the love of trade is what makes a trapper successful. A strong understanding of the habits and biology of the animals you wish to selectively harvest is crucial for success. There is no other feeling more rewarding than specifically targeting an animal to fall in the midst of your well placed "set." Other factors that play a role in the success of a trapper are human odor elimination, baits, scents/lures, proper trap selections, and trap maintenance. It's also important to set goals and plans well in advance of the trapping seasons.
How do you get started? First and foremost, before you even begin to attempt to harvest animals, is to make sure you know how to do it safely. Trapper education clinics are held all over the country at various times. (Check with your local trapper's association for information.) Sign up for a clinic and a hunter safety class. When you get started, be sure to have a parent or mentor close by for guidance. As educational and as fun as trapping can be, it should not be conducted with inexperience or without the guidance of an adult.Next is to get the lay of the land that you wish to trap and manage. Management is a big factor in the trapping equation. Due to carrying capacity of the land (which is just how many animals the land can support), you may only have a small variety of animals to trap. This is where your goals and plans come into play. You'll want to start with pre-season land preparation: brush piles, trail cleaning and plant management are all things that will benefit you as a trapper. Once your goals are set, it is time to collect your gear, build and prepare traps.  Survival trapping will require the same attention to detail and mindset. Always remember to stay up to date on local laws since they seem to change every year regarding the matter.
Another key is persistence. I have always told my fellow trappers when they say, "Oh today isn't a good day to go out in the field," that every day is a good day! Remember you are entering the home of animals. They never go inside, and they don't sit on the couch and watch TV or play video games when it's raining.
You'll also want to teach yourself to think like an animal. For example, if someone were to enter your bedroom and move things around or leave something behind, I am willing to bet you would notice and be on guard. With that in mind, while entering the field, pay close attention to the small details animals leave behind—whether it is tracks, fur, dens, small burrows, scat, etc. These details will help you get on track to placing your "set" in the correct location for your specific target animal. Studying animal behavior; knowing where water, food, and bedding areas are located, will help you set up on travel corridors. The skill of a trapper can't be read in books, magazines, or online websites. Time, trial and error will help you become a successful trapper.