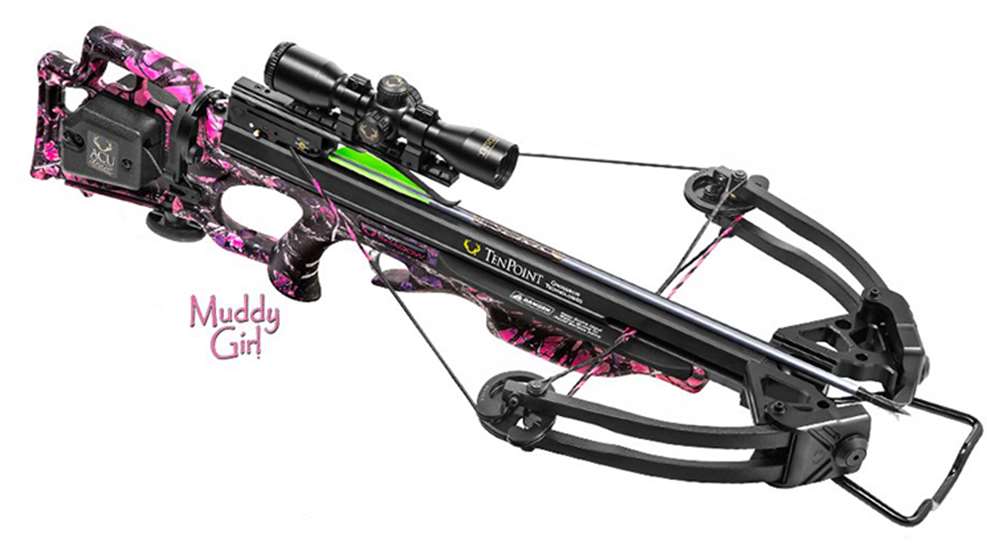 Moon Shine Camo has announced its partnership with TenPoint Crossbow Technologies. TenPoint now offers the Lady Shadow crossbow in Muddy Girl camouflage. The Lady Shadow was designed in response to the growing female customer demographic. A great option for small-statured shooters, this lightweight, compact and quiet crossbow is outfitted with hot pink string and cables, and double-dipped in the popular Muddy Girl camo. If pink isn't your style, just keep in mind that maybe your daughter would be more keen on it.
The Lady Shadow weighs around 6.4-pounds, has a draw weight of 180-pounds and gets up to 350 FPS with an MSRP of $1,119. All TenPoint crossbows are made in the U.S.
Not sure what the crossbow hunting laws are in your state? TenPoint has has all the info you'll need.
For more information, visit TenPointCrossbows.com.