by
posted on September 15, 2015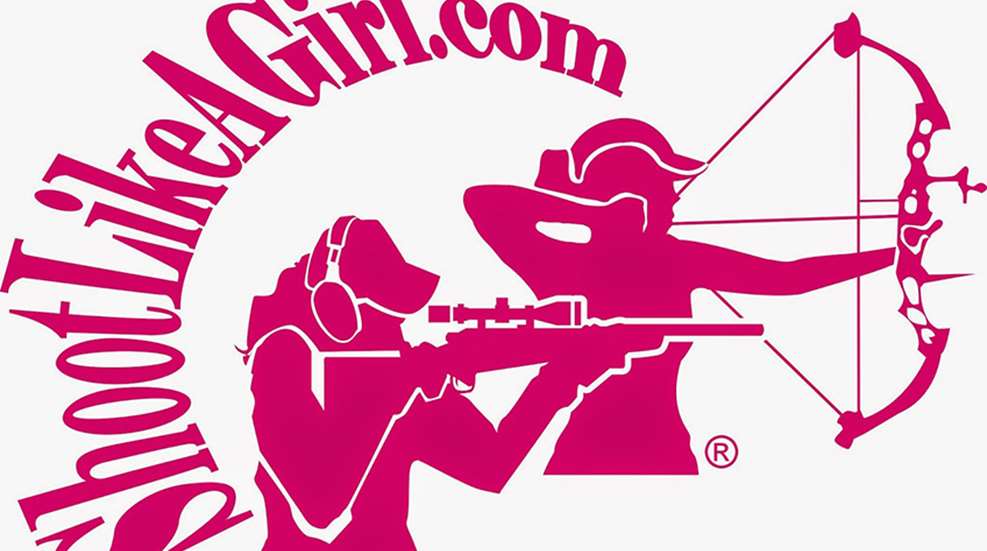 Shoot Like a Girl's mission is simple: To raise the number of women participants in the shooting sports by empowering them with confidence. They are determined to knock anything out of the way that hinders their purpose—even breast cancer. Cancer.org released the following estimated statistics for 2015: Around 231,840 cases of invasive breast cancer will be diagnosed in women, and about 40,290 women will die from breast cancer. With figures such as these, Shoot Like A Girl wants to take what they've already raised for the National Breast Cancer Foundation (NBCF), over $40,000 total, and keep it rising. Shoot Like A Girl's NBCF funds have been raised through their "I Shoot For The Girls" archery tournaments, which have had impressive participation! So with the addition of a firearms tournament, Shoot Like A Girl hopes that not only will NBCF funds increase, but also the number of women contestants.
"We raised $8,317 this past year, and have set a new goal of raising $20,000 by adding a firearms tournament to our already successful archery tournament," said Karen Butler, president and founder of Shoot Like A Girl. "Cost for the tournaments are kept low due to our great partners, with 100 percent of the profit donated to NBCF for early detection screenings and research to end this horrible disease," Butler continued. By partnering with TRUGLO, participants in the I Shoot For The Girls firearms tournament get to compete on a national level.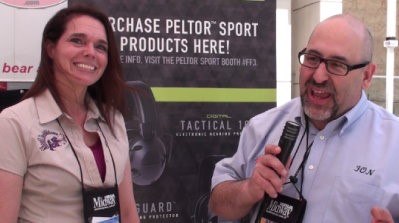 "It is a great honor and privilege to be able to participate with [Shoot Like A Girl] in an event that raises money for a cause that has touched the lives of so many people. Everyone knows someone that has experienced breast cancer either directly or indirectly," said Lorraine Hellinghausen, vice president of marketing for TRUGLO, Inc.
Both the NBCF Sanctioned firearms and archery tournaments are easy to host. There is no upfront cost to moderate the tournaments for firearms ranges, with certified Range Safety Officers, or archery ranges who donate free range time. Those organizations, clubs, ranges and leagues that would like to host an I Shoot For The Girls tournament will receive a certificate of appreciation, and the $20 entrance fee per shooter will go directly to the NBCF. If you are interested in hosting an I Shoot For The Girls event, please contact [email protected] for specific details and more information.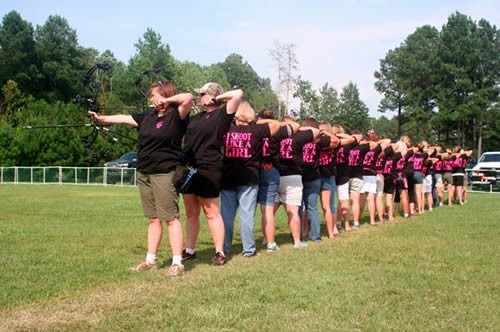 Although Shoot Like a Girl is a female-centered organization, they love shooters of all kinds. Their firearms and archery tournaments have divisions for men, women, young adults (ages 15-17), youths (ages 12-14) and cubs (12 and under). The I Shoot For The Girls firearms and archery tournaments may be shot with a pistol or rifle and compound, recurve, or traditional bow, respectively. The national winners in both tournaments will receive a special prize pack from Shoot Like A Girl.
Shoot Like A Girl is an amazing organization, and they are appreciative of the help from their valued partners. Thank you all! Rocky Mountain Elk Foundation, 3M Peltor, Hunter Safety System, Bear Archery, Beretta, BowTech Archery, Cabela's, Charter Arms, Colt, Danner, Easton/Beman, Federal Premium Ammunition, Game Plan Gear, GLOCK, Hogue, Hoyt, Leupold, Lumenok, Neet Archery Products, Mathews Inc., Mossy Oak, Nikon, Rock River Arms, Ruger, ScentBlocker, Smith and Wesson, S&S Outdoors, Taurus, ThermaCell, Trijicon, TRUGLO, PSE, Women's Outdoor News, Upper Canyon Outfitters, and ASA.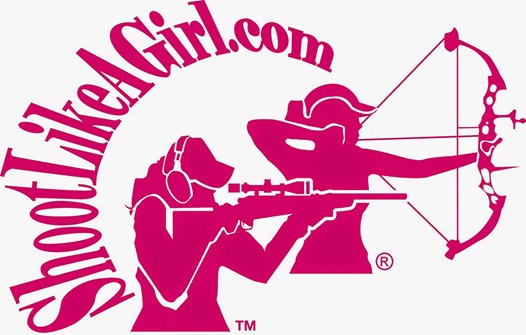 Photos courtesy of Shoot Like A Girl and be sure to visit shootlikeagirl.com for news, events, Shoot Like A Girl gear and more!