by
posted on September 1, 2021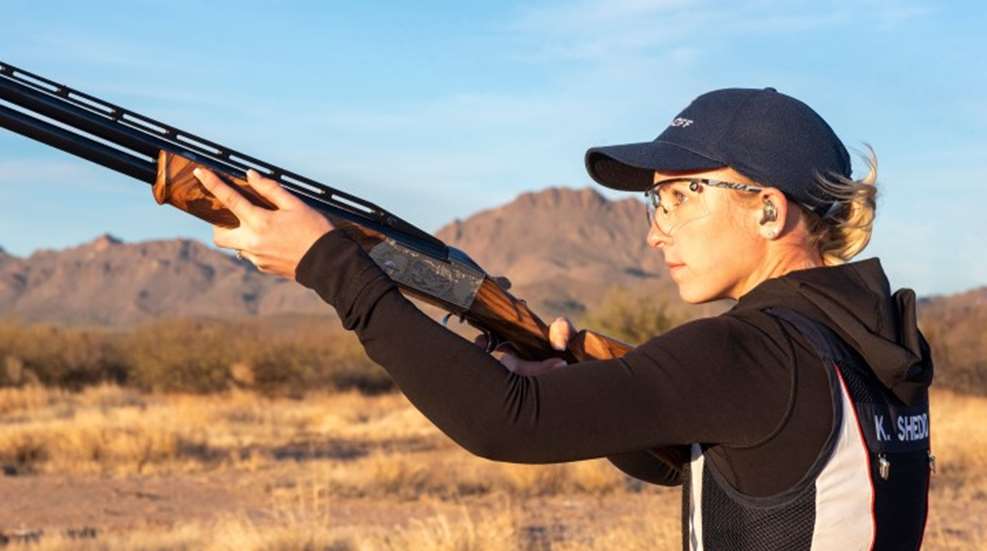 Nineteen-year-old Karen Shedd of Eloy, Arizona, began shooting 10 years ago at the age of 9. Her family began a Scholastic Clay Target Program/4-H program on her grandfather's farm, and her dad volunteered as a coach before Karen was even old enough to participate. "At the age of 4 I started going with my dad to watch him coach and watch the other kids shoot," she said. "I loved watching everything going on, and at that young age I knew it was what I wanted to do for my career!" Five years later she could finally participate, and at age 15 she began shooting sporting clays competitively. 

A mere four years after that saw the appointment of Shedd to the Baschieri & Pellagri USA (B&P) Shooting Team. "It is an honor to be part of B&P USA," said Shedd.  I believe that the ammunition is the best product on the market with the highest value. The 1160 Comp One has helped me reach levels of success I never thought possible. I look forward to continuing to grow as a shooter in this wonderful partnership."
Over the past four years Karen has racked up an astounding list of titles and trophies. This year she became the first woman to win an Overall Team USA FITASC qualifier, leading to her appointment as a Team Captain of the American FITASC team, which competed in Hungary this summer. At the 2021 World FITASC competition, she and two other junior team members claimed a gold medal in the Junior Team Division. "On the way to making the Captain of the Ladies FITASC Team USA," Karen said, "Some of my biggest accomplishments are winning the US Open, several Regional championships, and HOA at the B&P FITASC Grand Slam."
She was also the 2020 Lady runner-up in the World FITASC Championship and has claimed two Winchester Ladies Cups. In addition to B&P, Karen is a member of Team Krieghoff.
Intertwined with Karen's success has been her faith. "One of the most important things that marksmanship has taught me is the importance of dedication and hard work. When you set your mind on those things you can achieve results beyond your imagination. The commitment to dedication also parallels with my dedication to my relationship with Christ. Being able to merge my faith journey with my shooting journey is an incredible concept I've learned over the last few years. Shooting has taught me that there is always improvement for everything you do. My goal is to continue using this dedication to bring honor to God using my gifts of shooting." 
Karen is continuing in this athletic and spiritual journey, aspiring to perfect her abilities. Rather than name personal goals she has set for herself, Karen has chosen to focus on improving and letting her results speak for themselves. She also desires to build her coaching business.
She advises new sporting shooters to invest time in learning shooting mechanics, quality information and gear, but cautions that there is no substitute for hard work. Karen also believes in the importance of physical fitness, which she has found to improve her physical and mental games. "I enjoy the exercise and various different lifts that you can do shooting a shotgun," she says.
Outside of shooting she enjoys driving her family's combine and golfing with her boyfriend, but is quick to point out that hobbies are enjoyable, but not everything. "The most important part is my relationship with God and growing into a woman who can make a difference in the world."