by
posted on July 14, 2018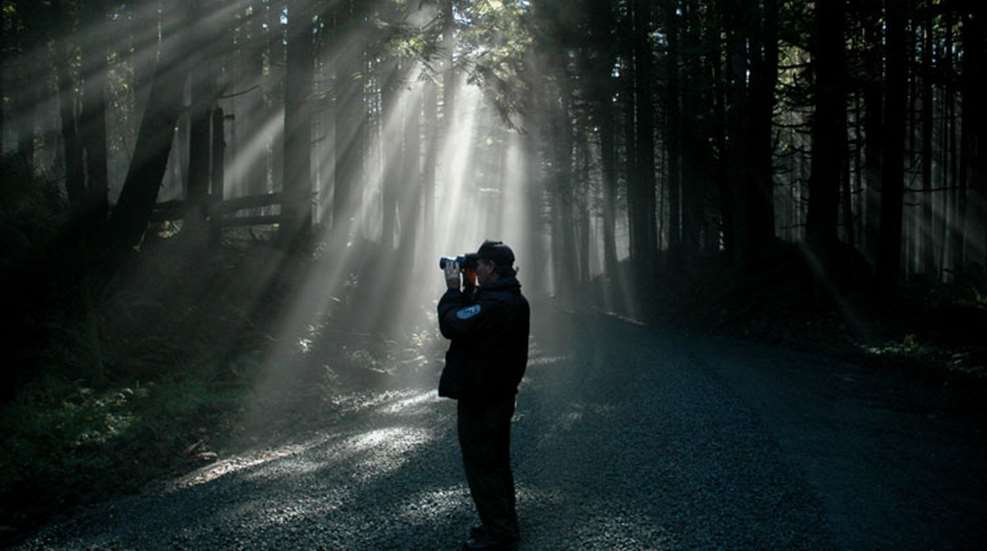 Sgt. Kim Chandler is a fish and wildlife officer in Washington State—to use another term, he's a Game Warden. Chandler has a cool job, and he knows it. For one thing, his "office" is outdoors. Now, how neat is that?
Much of Chandler's time is spent enforcing fish and wildlife laws as well as boating, hunting and fishing laws, but there are times when he must also enforce the laws of the state, and even some federal laws. When you're a game warden, says Chandler, "You're pretty much a cop." But law enforcement is just one part of a job that includes a lot of variety. "I get to do it all," says Chandler. "I can work with wildlife biologists on an elk capture, capture garbage-can bears and do ear tagging. If I want to go out on a boat and assist fisheries' biologists, I can do that, too. I am not tied down to one specific thing. This job offers me the opportunity to do it all if I want."
One such opportunity has Chandler working with a University of Washington student who is doing a cougar study in the area, a project that involves fitting the cougars with GPS collars and tracking their behavior. "We use hounds to chase them up a tree," says Chandler, "then dart them with drugs, fit them with the collars and turn them loose."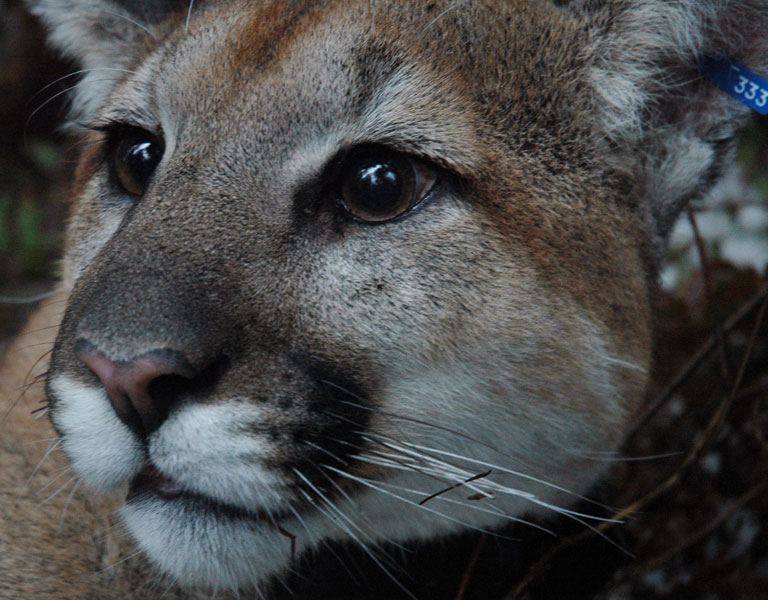 The Nitty Gritty
So let's take a closer look at some other things you might do as a game warden. We've already mentioned law enforcement. Game wardens wear a uniform and carry a firearm. In the course of their duties they may seize fish or game that has been taken in violation of the law, deal with alcohol-related incidents, confront trespassers, make arrests and work with other law enforcement agencies. They may do their work on foot or on horseback, by boat or personal watercraft, in a snowmobile or an aircraft, and, of course, by car or truck. They may work in a federal or a state park. Game wardens may take part in search-and-rescue operations because of their extensive knowledge of remote areas. They do small-game bag checks, relocate animals that are causing public safety concerns to residents and testify in court.
"A lot of our work is reactive rather than proactive—complaints, illegal fishing in progress, bears in [my] garbage cans, etc.," says Chandler. There's also the need to check out seafood markets, restaurants and pet stores, making sure nothing illegal is going in the back doors. When he's not reacting—on the slow days—Chandler patrols around, checking hunting and fishing licenses, also noting how many animals or fish have been taken and what kind. This last information is relayed to wildlife biologists for recordkeeping.
Game wardens typically patrol a large area by themselves, and they get to set their own schedules. "We work 171 hours in 28 days," says Chandler. "It can be any way we want as long as we don't go over [that limit] on the 28th day."
As good as that might sound, there is a downside. "When something happens at one in the morning," he continues, "the phone rings." Game wardens don't work in shifts like the police do. There isn't someone else to cover an incident just because it's after hours.
Is Being A Game Warden For You?
"Many folks," says Chandler, "like to hike, be in the outdoors and like wildlife, but being a game warden takes special kind of person." One of the reasons is that a game warden works alone and without backup, which means you can't just throw your weight around.
"You need to deal well with people," explains Chandler, "be able to keep a cool head in a confrontation." You need to enjoy law enforcement and working by yourself with little supervision. You also need to be flexible, able to react to changing demands quickly. And you need to like variety.
If this sounds like it's right up your alley, then—like Sgt. Chandler—you might want to look into "doing it all" as a game warden.
Education and Training Requirements
If you want to be a game warden, you need to know up front that the competition for jobs is stiff. "It's incredible," says Chandler of the competition in his home state. "We may get 300 applicants for three jobs."
As far as schooling goes, requirements vary among states. Not all states require a college degree, but having one will help set you apart from other candidates and better prepare you for the job. Good choices include wildlife biology, criminal justice, forestry and various environmental sciences. In some states, a two-year associate's degree and two or three years in a fish- or wildlife-related field or law enforcement can place you in the running for a job as a game warden.
But the requirements don't stop at education. You must be physically fit and able to pass physical testing, psychological testing and a polygraph. You will undergo a background check, where things like a felony on your record or drug use (either past or present) can disqualify you from consideration in a hurry.
Sgt. Chandler's Tips: Five Things You Can Do Right Now
Start thinking about becoming a game warden early.
 
     2.  Take any kind of outdoor-related volunteer or summer job: with the local police force, a wildlife clinic, a youth camp or an interpretive center. Those are the kinds of activities that look good on your resume.

     3. Do people-oriented things. You have to be able to deal with all kinds of people, to know how to handle all kinds of people.

     4.  Get an education.

     5.  Stay out of trouble. "They're not going to take you if you have skeletons in your closet," says Chandler.