by
posted on September 15, 2023
Looking for a fun family activity that might leave you with a souvenir that's worth real money? If you live in Arkansas, you and your NRA Family will love exploring Crater of Diamonds State Park. The name isn't decorative; it's descriptive. The Park is located on an extinct volcano, and on its eroded face it's host to a bumper crop of interesting rocks and minerals like jasper, amethyst, garnet ... and oh yes, diamonds. Crater of Diamonds State Park is a "finders-keepers" park, meaning that you can keep anything you find. 
When you first enter the park, you can either visit the Diamond Discovery Center, where you can learn more about rocks how to search for diamonds using various techniques, or you can go straight for the scree. (The Park even has mining equipment that you can rent!) We'd recommend checking the Discover Center out first, if only to get a better idea of which of those pebbles is which.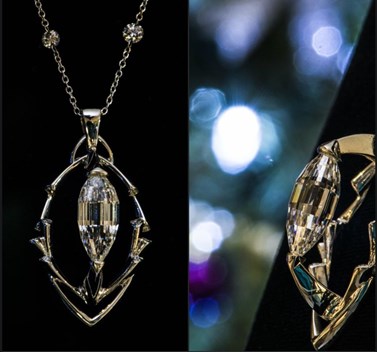 Your chances of finding a diamond worth real money are quite good. More than 35,000 diamonds have been found by park visitors since the Crater of Diamonds became an Arkansas state park in 1972. Notable diamonds found at the Crater include the 40.23-carat Uncle Sam, the largest diamond ever unearthed in the U.S.; the 16.37-carat Amarillo Starlight; the 15.33-carat Star of Arkansas; and the 8.52-carat Esperanza (pictured at left). There's a daily charge of $13 for adults and $6 for kids.
Crater of Diamonds State Park has plenty of other fun for visitors. There are walking trails, picnic sites, 47 Class AAA campsites (50 Amp/30 Amp/Water/Sewer), five walk-in tent sites, a gift shop and Diamond Springs Water Park (seasonal), which is a great place to cool off after a summer day of digging for diamonds. For more information or to buy tickets, click here!