by
posted on February 22, 2022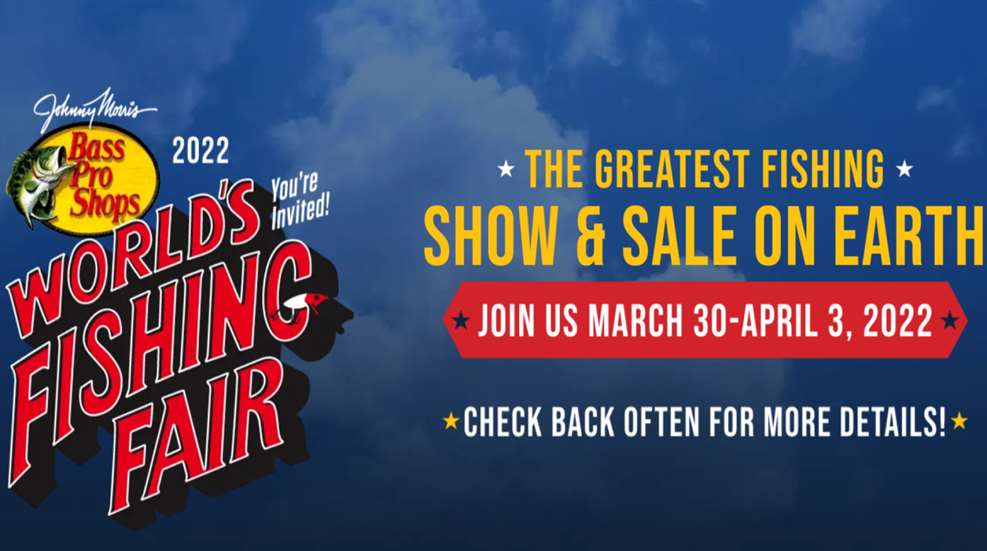 Thirty-four years ago, Bass Pro Shops launched The World's Fishing Fair, and in many ways it was the iconic retailer's first birthday. In many ways, the first World's Fishing Fair in 1988 put Bass Pro Shops on the map. Now, Bass Pro is bringing the World's Fishing Fair back for 2022 with a huge, one-of-a-kind showcase of conservation and the great outdoors with a focus on angling. Set to take place at the Bass Pro Shops National Headquarters in Springfield, Missouri from March 30 through April 2, 2022, the Fair will feature over $250,000 in giveaway prizes and the kind of adventure your NRA Family will remember forever.
What's on tap for attendees? Let's start with the celebrities: The Fair is headlined by concerts including such greats as Hank Williams Jr., Luke Bryan, Dierks Bentley, Chris Janson and more. These "Concerts for Conservation" also include events starring NASCAR legends, America's top fishing pros, top outdoor personalities and some of the brightest minds on the conservation landscape.
Don't miss the National Bass Fishing Hall of Fame, the International Game Fish Association Hall of Fame, the American Fly Fishing Museum, the Archery Hall of Fame, the NRA National Sporting Arms Museum … and of course Johnny Morris' Wonders of Wildlife National Museum & Aquarium. A unique showcase of the leading role played by hunters and anglers in conservation, the Wonders of Wildlife facility has three times been voted "America's Best Aquarium" by USA Today!
Then there are the buying opportunities. The World's Fishing Fair features an incredible assortment of the newest fishing tackle and boats from more than 150 manufacturers across fishing, boating and outdoor categories, all at special Fair pricing. The event will also feature huge bargain tent sales of factory closeouts and overstock and truckload sales of over $10 million of tackle priced to sell.
Not only is the Fair shaping up to be the greatest fishing show and sale on Earth, but 50 percent of proceeds from all of the Fair's event admissions will be donated to support conservation. Want to know more? Click here for more details about the show.