by
posted on January 10, 2018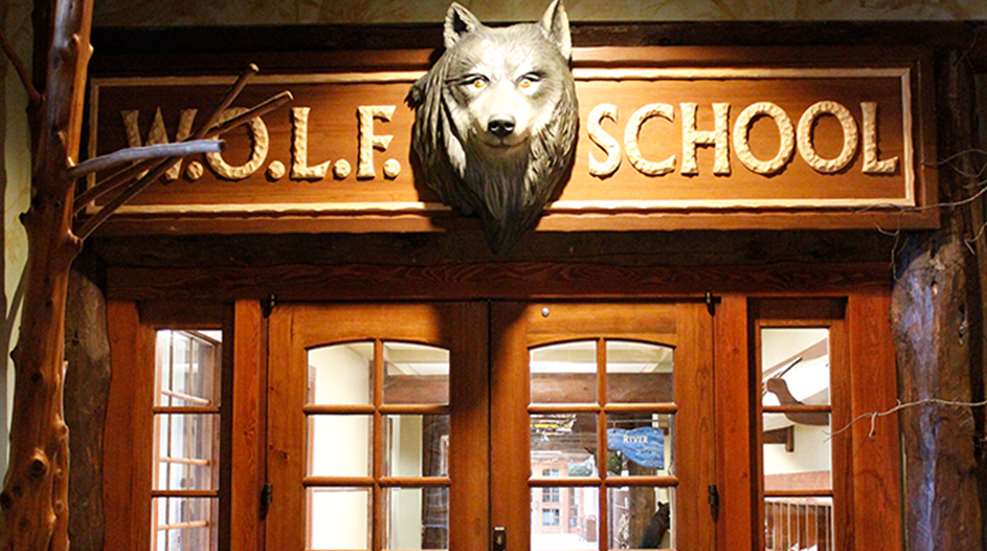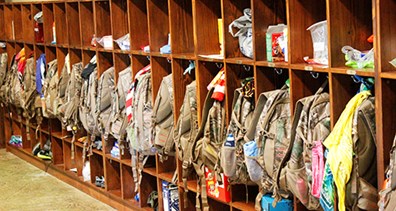 Oftentimes students struggle to stay motivated in a standard classroom environment, but not the 5th graders of Springfield, Mo., who are lucky enough to be picked to attend the WOLF school. WOLF is a partnership between Springfield's public schools, Wonders of Wildlife (WOW) and Bass Pro Shops (where the classrooms are located). The school system provides two teachers, both of whom are passionate about conservation and outdoor pursuits, along with a transportation budget. Bass Pro and WOW lend the facility, gear, know-how and more support.
Any child living within the SPS district of Springfield's public school system is eligible to apply. The WOLF school, like any other school, is a public one. The big difference is that the students choose to attend. Students learn about the school in 4th grade, and typically around 450 youths apply. The kids are chosen at random, and funnily enough more girls tend to apply.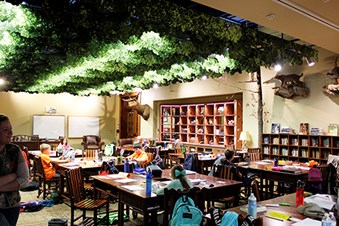 Why would a student want to leave their friends and school for an entire year to attend WOLF? Well, that's easy! Students learn about the conservation of Missouri's ecosystems: water, forests, caves, prairie, wetlands and glades. Every week, at least once or twice a week, students take what they've learned in the classroom and head out to apply it to the real world. The kids get to experience the following: hiking, bowfishing, fishing, snorkeling, canoeing and kayaking, stream surveying, river and stream ecology, woodworking, owl pellet dissection, hunting, shooting, game calling, birding, caving, animal handling, map and compass, orienteering and more.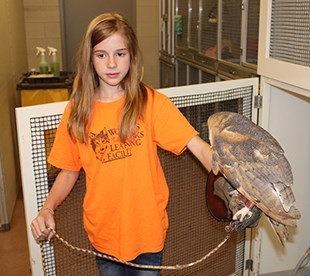 Students, like Lisa Carpenter pictured below, are expected to learn to handle animals provided by WOW. They must learn all about the animal first and show proficiency in safe handling before graduating to the next animal. Lisa Carpenter, a former WOLF school graduate who comes back to help frequently, gave us a tour of the school and introduced us to many of the animals, all of which are rescues.
"Student motivation and engagement is high, with standardized test scores reflecting consistent academic improvement beyond state and district averages," said teacher Sue Doyle. "WOLF students also exhibit greater than average attendance. Indicators show students respond favorably to the integration of science, technology, engineering, and math into the use of public lands."
To learn more about the amazing program the WOLF school offers students, visit WondersofWildlife.org.
If you enjoyed this article, you may enjoy this one.