Leupold's latest entry for America's rifle hunters is the new VX-3HD line of scopes. The VX-3HD series was designed for hunters who need to take shots at dawn and dusk...which is, of course, all of us. What else do we need in our optics? Toughness and light weight. That's what the VX-3HD, just launched for 2021, is here to deliver. What's more, it's coming at an MSRP that's far lower than what you might expect to pay for optics of this quality. 
Like all of Leupold's optics, the VX-3HD is American-made and guaranteed for life. Featuring Leupold's Elite Optical System, the scope delivers a bright image when it matters most...in low-light conditions. Consumers can also expect elite-level glare reduction in harsh light, and the resolution and clarity that diehard hunters and shooters demand. Its adjustments deliver match-grade repeatability, and have ergonomic controls that are easy to read and use, even with gloves.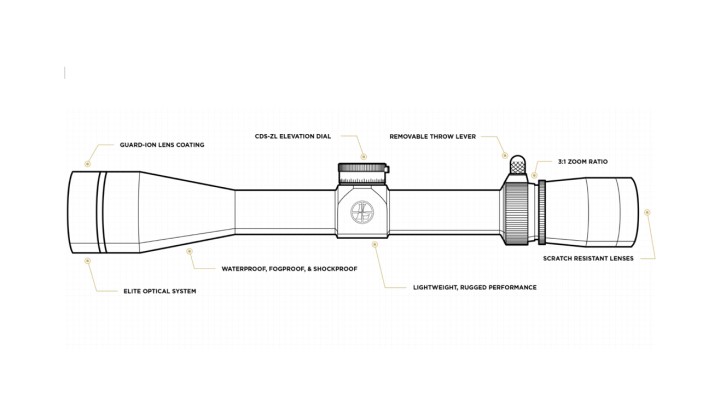 The VX-3HD will feature an array of magnification ranges, objective lens sizes, maintube diameters, elevation adjustment types, and more across the breadth of the line. Illuminated reticle models will be available, and every VX-3HD will feature a CDS-ZL dial. Leupold's Custom Dial System (CDS) eliminates the needs for holdovers on longer shots, while the ZeroLock prevents unintended adjustments and ensures an accurate return to zero.
An integrated, removable throw lever is included on select models. Built to outperform and outlast, the VX-3HD's ruggedness is verified through Leupold's Punisher testing process. Its ultra-lightweight construction disperses recoil energy for unrivaled durability. MSRPs range from approximately $500 to $750 depending upon model chosen, and consumers can expect to find the riflescopes for less at dealers. Leupold.com