by
posted on January 22, 2020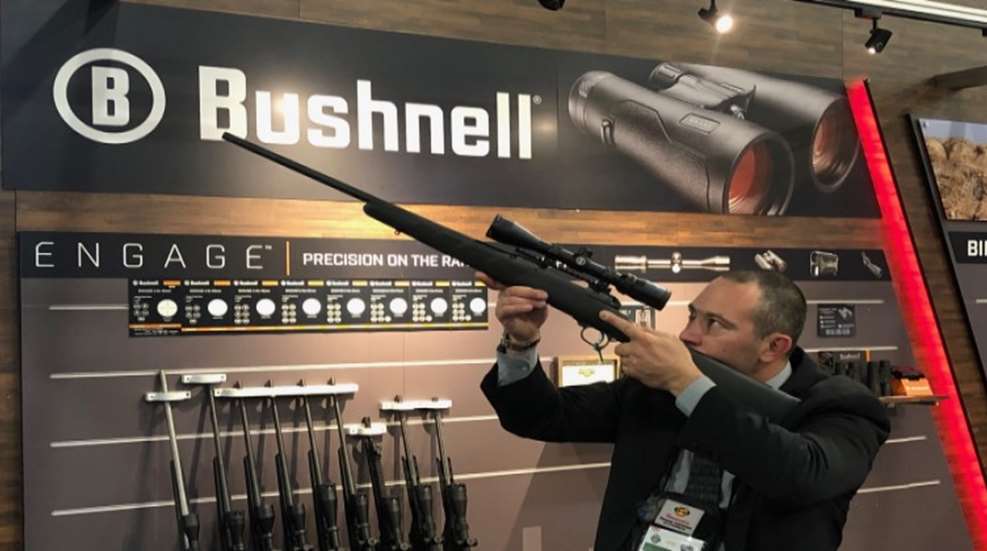 Oftentimes the most expensive solution is not the best one. Optics giant Bushnell has built its empire on that tenet and continues to offer quality glass at a budget price. At the 2020 SHOT show, their dominance in the industry is represented by the ginormous two-story booth that I have dubbed "Vista City," in honor of Vista Outdoor, Bushnell's parent company. Among dozens of other products, Bushnell has announced a redesigned Banner 3-9x optic that will fit the bill for either rifle or shotgun. This one caught my attention because the Banner is one of their best sellers...so why redesign it?
Luckily we were able to pull Vic Ziliani away from the sea of gawkers to get a few words in. Vic explained that the new 3-9x is now set up with a 6-inch eye relief system that keeps you safe from shotgun recoil, yet isn't too far away that it is unrealistic to use on a rifle as well. The rugged one-piece aluminum tube coupled with beefier internals will withstand the recoil of either platform.
As I peered through it I noticed the clarity has been improved through the use of modern lens coatings. At this time I also observed the Multi-X reticle, which is essentially your classic crosshair that most hunters would say is their first choice. The capped turrets were of a moderate profile, not too high that they would get snagged, yet tall enough to easily manipulate with gloves. The turrets were indeed resettable to zero, and I counted roughly 63 MOA of adjustment in typical quarter-minute clicks.
The new Banner sits alongside extensions to the Engage, Prime, AR Optics and Powerview lines of Bushnell optics. For information on all of these products and many more visit bushnell.com.