by
posted on January 25, 2021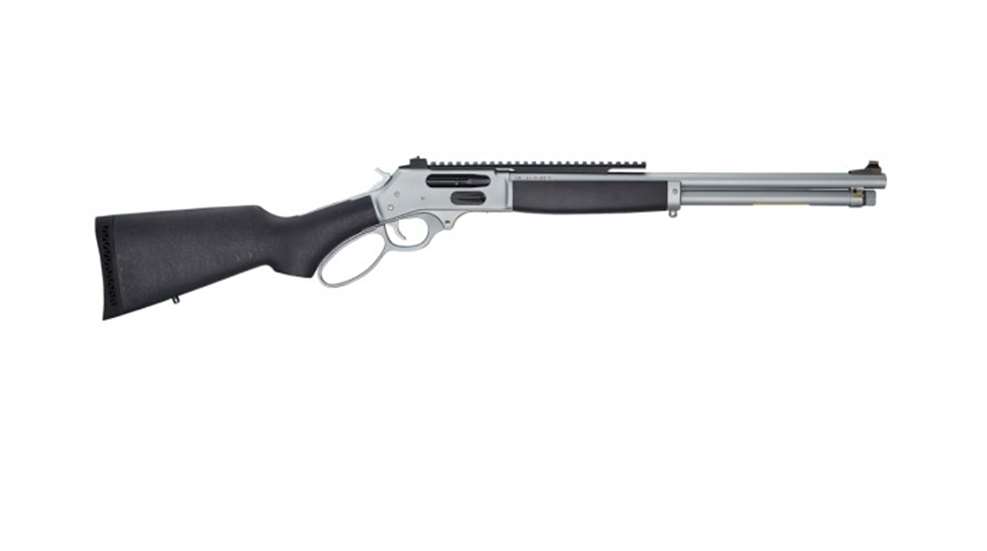 The first shooters to hear about Henry Repeating Arms' Lever X models—which are tactical lever guns—could be forgiven for having been confused. Semi-automatic rifles have dominated the tactical and defensive scene for so long that it's easy to forget that there are other "repeating arms" out there. It's the same with hunting; so many folks are used to bolt-action rifles that they've lost focus of another super-fast way to accurately take down big game. That said, Henry Repeating Arms is here to prove that you can hunt (and defend your home) with a lever-action rifle...and here's a hint for those still battling "Ammo-Geddon": These calibers are easier to find right now than .223 and 9mm.




First up is Henry's latest entry in home-defense lever rifles: the Lever Action X Model .30-30. That's a whitetail caliber, equally suited for self-defense and big-game hunting. This new model features full synthetic furniture with integrated sling swivel studs, Picatinny and M-Lok accessory slots, and offers an industry-standard 5/8×24 threaded barrel to accept a suppressor or other muzzle device. The rifle is topped with fiber optic sights, and the blued steel receiver is drilled and tapped for optional scope use. The Lever Action X Model .30-30 has a manufacturer's suggested retail price of $1,019.




If your hunting tends to focus more on clearing groundhogs out of your garden than taking down big game, the Lever Action Magnum Express .22 Magnum might be your next "door gun"...and probably more. It's a purpose-built small-game and varmint-hunting rifle made to be optics mounted. This rifle has no iron sights, so the receiver cover is topped with a Picatinny scope base to accept a wide variety of scope rings. Because a scope sits up higher on the rifle than barrel-mounted iron sights, the buttstock is shaped with a Monte Carlo style for a higher cheek weld and more natural shooting position. A rubber recoil pad is added for additional stability. The Lever Action Magnum Express .22 Magnum has a manufacturer's suggested retail price of $622.




Scout's honor: Borrowing elements from Jeff Cooper's scout rifle concept, the All-Weather Picatinny Rail .45-70 Side Gate  is topped with an extended section of Picatinny rail for mounting a scope further forward on the barrel to free up more peripheral vision and make for quicker target acquisition. The rail also includes a peep sight that is fully adjustable for windage and elevation. Henry's All-Weather finish consists of a satin hard chrome plating on most metal surfaces and specially treated hardwood stocks for temperature and moisture resilience. The All-Weather Picatinny Rail .45-70 Side Gate rifle has a manufacturer's suggested retail price of $1,221. HenryUSA.com