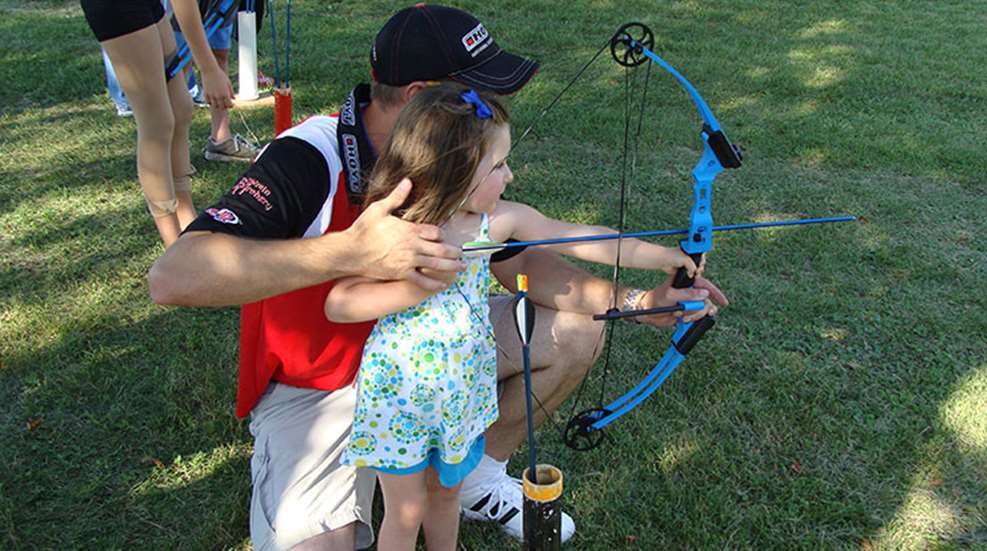 If you're like many Americans who grew up in the city or suburbs, your experience with outdoor skills may have been limited to the occasional night spent in a backyard tent. It can be intimidating to start the process of learning these skills as an adult...even more so if you're trying to do it with little ones in tow. That's why the upcoming Becoming an Outdoors-Family workshop, to be held June 27-28 at Nebraska's Two Rivers State Recreational Area near Waterloo, is such great news.
Expert instructors will teach families a number of useful outdoor skills, such as fishing, camping, paddling, aquatic education, outdoor cooking and the safe handling and shooting of shotguns and air rifles. These are all valuable to anyone who'd like to spend more time in the outdoors, or to protect their families in case of an emergency.
But the workshop goes beyond that: It encourages families to spend time together, unplugged from electronic devices and distracting social media, while building new traditions.
The fee is $99 for a family of up to six members and $20 for each additional person. Park entry and fishing permits are required.
Contact Christy Christiansen at (402) 471-5547 or [email protected] for a registration form.
Photo courtesy Nebraska Game and Parks Commission