by
posted on January 19, 2023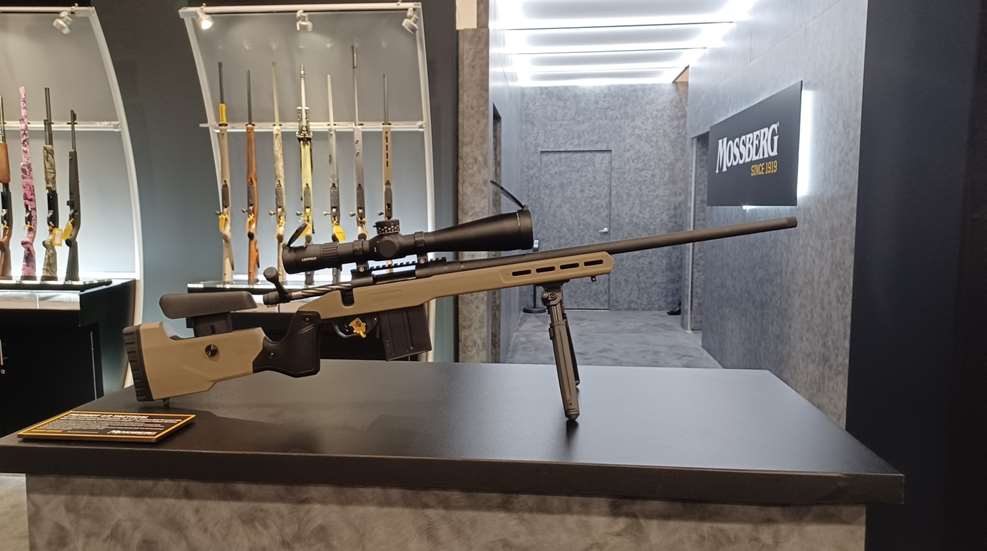 Affordable long-range rifle? Aye, there's the rub in that adjective. Typically, rifles exhibiting the features necessary for extreme long-distance success cost a pretty penny. On the other hand, those that qualify as "budget" represent some of the biggest letdowns in the firearms industry. Connecticut manufacturer Mossberg seems to have the magic formula for balancing the two, having demonstrated this for decades with its acclaimed shotguns, hunting rifles and, as of late, handguns. One product that has been sorely missing from its lineup was a modern long-range rifle; however, at the 2023 SHOT Show, Mossberg answered that need with the release of the Patriot LR Tactical.
The Patriot LR Tactical is built on the time-tested Patriot bolt-action, which features a simplistic two-lug bolt. This configuration has always yielded superb accuracy while keeping production costs to a minimum. It feeds from more modern AICS magazines that can better accommodate the longer cartridges that are becoming standard in the firearms market. Hanging off the end is a medium-bull barrel that is heavy enough to provide the long-range accuracy that you want in a rig like this, yet not preclude it from hunting or any other activity that requires swift movement or shooting in an unsupported position.
At the core of each LR Tactical is the MDT Field chassis stock system that blends the lightweight benefits of polymer with the rigidity of aluminum. Aside from beautifully supporting the barreled action, it also offers user-friendly features like MLOK connectivity and a toolless adjustable cheek riser. The length of pull is also adjustable, as is the LBA trigger system that allows the user to dial in a break anywhere between 2 and 7 pounds.
Admittedly, I gained a sneak peek of a pre-production model at Gunsite Academy towards the end of 2022. However, getting to see the final product was truly exciting. Mossberg decided to add a 20 MOA Picatinny rail to the package, and chamberings were finalized to 6.5 PRC, 6.5 Creedmoor and .308 Winchester. I also got to work the action and found it to be even smoother than when I first laid hands on it. All in all, you'd be hard-pressed to find a better long-range shootin' iron for less than $1085. mossberg.com