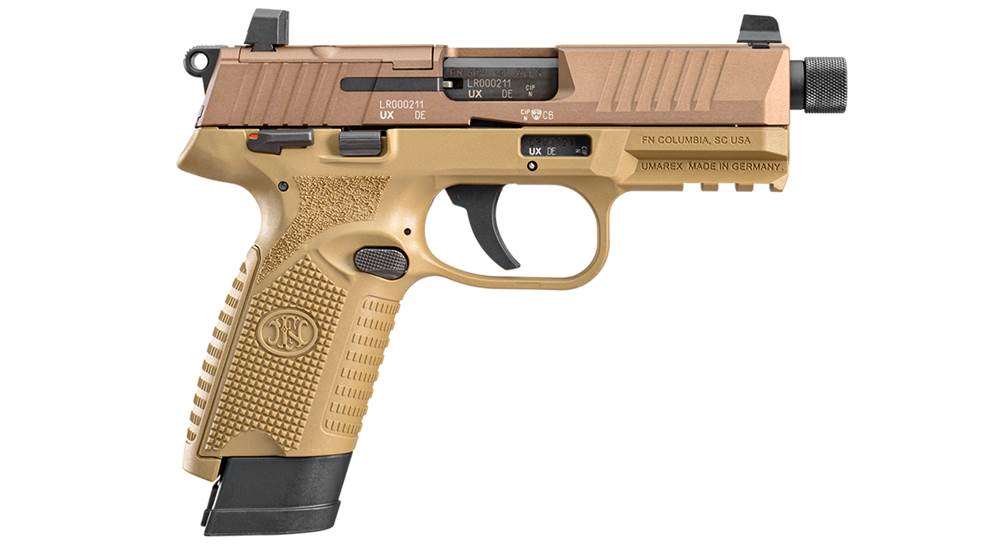 Editor's Note: We here at NRA Family are in receipt of the below important safety warning from Fabrique Nationale (FN America) regarding its 502 Tactical pistols. We have reproduced the notice in its entirety below.
_______________________________________________________________
FN America has become aware of a limited number of FN 502 Tactical handguns shipped with an improperly installed manual safety. Users should inspect guns with serial numbers lower than LR007999. Affected guns may not have a functioning external safety lever, and this can result in unintended firing. FN is asking owners of FN 502 handguns within the affected serial-number range to stop using their pistols and immediately perform a function check to verify that their manual safety is operating properly.
With all ammunition removed from the work area and the gun unloaded, cleared and pointed in a safe direction, owners should rack the slide of their FN 502 pistol, engage the manual safety and pull the trigger. If the pistol releases the hammer with the safety engaged, then it must be returned to FN for factory service. Those with affected pistols can call FN's customer service at (800) 635-1321, ext. 145 or email at [email protected] More information on the safety bulletin can be found at fnamerica.com.