by
posted on March 18, 2020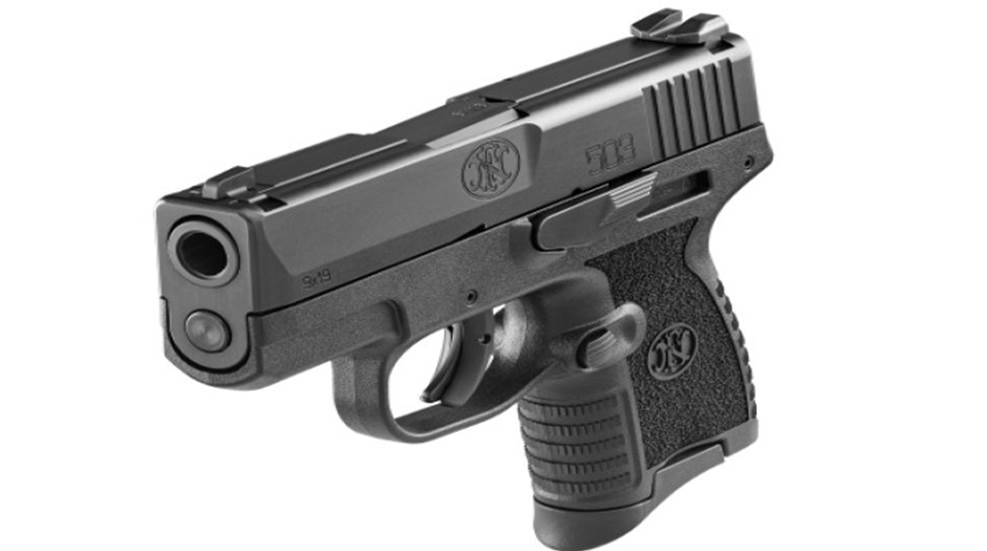 Fabrique Nationale may have its roots in Belgium, but here in America the top-quality guns made by FN have long had a devoted following of shooters with exacting standards. That's why FN fans will be thrilled to hear about the FN 503, a slim 9mm striker-fired pistol designed specifically for concealed carry. Created using the template forged by the FN 509 family, the 503 is essentially a scaled-down cousin of the 509--sized to fit in your pocket or purse.
With its 3.1-inch barrel, 4.6-inch height, 21-ounce weight and 1.1-inch width, this purpose-built CCW handgun conceals quickly and discreetly without compromising on the features and performance FN customers require. The sights are low-profile, snag-free, three-dot iron sights with the famous FN 509 dovetail for rapid deployment from your holster.

Because this is FN we're talking about, this is not a bare-bones concealed-carry pistol It boasts a recessed target crown to ensure dependable accuracy. It features enlarged controls for easy handling under stress, and soft recoil that makes the FN 503 easy to handle when you're not under stress. The all-new skateboard tape-style grip texture provides all-day carry comfort, and the all-metal trigger, arguably the best in its class, breaks crisply and consistently with an average of 5-pound trigger pull, resulting in a carry pistol with trustworthy dependability and reliability.
The FN 503 ships with one 6-round magazine with pinky extender and one 8-round magazine with grip sleeve in FN's standard soft-sided zippered case. The manufacturer's suggested retail price of the FN 503 is $549. To learn more about the FN 503 or other FN pistols ideal for concealed carry, please visit www.fnamerica.com.