Right before you enter the Boat Hall at the Great American Outdoor Show, a booth of neon pink and black catches your attention. Well, maybe it's the colors…or maybe it's the logo, "I Heart Her Rack", on every piece of merchandise.
Pink Rack Project is a company whose goal is to increase attention on the impact breast cancer can have on the patients and their families, raise awareness of the deadly disease and help promote steps that can be taken to help aid in early detection. Their logo, then, isn't a love for a "rack" but a love for patients and families who have to deal with every issue and hurdle that comes with fighting breast cancer.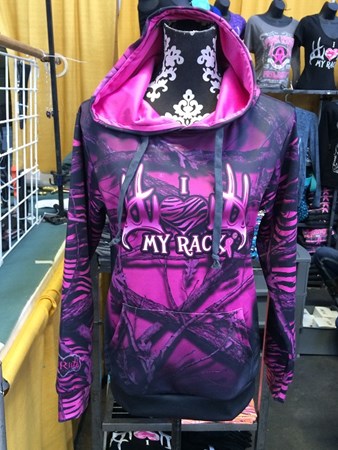 The Pink Rack Project helps patients directly. For one week, the Project focuses on one family, helping them make car payments, paying their mortgage on time, getting them to appointments or covering the bill for family groceries. The Project also helps families who are struggling with the loss of a loved one. No matter what the family needs, Pink Rack Project is there for them.
Bobbie Gahan is founder of the Pink Rack Project and was manning the booth at GAOS. "We hope to support 52 families from the profits our business brings in this year, and we hope to support 52 more through donations alone," she said. For someone else that could be shooting for the stars, but as a past Cancer Treatment Center worker, Gahan is prepared for the job. After taking a break from the workforce to raise her children Gahan couldn't put her impulse to support those affected by cancer to rest. "I have never been able to let go of the desire to help patients and their families. Hearing their stories and seeing their inner strength was truly inspirational."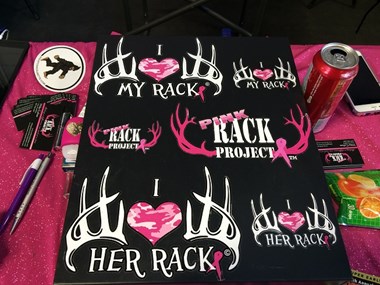 Families looking to be selected by Pink Rack Project must submit an application and go through an application process. Families who have already been helped by Pink Rack are welcome to reapply.