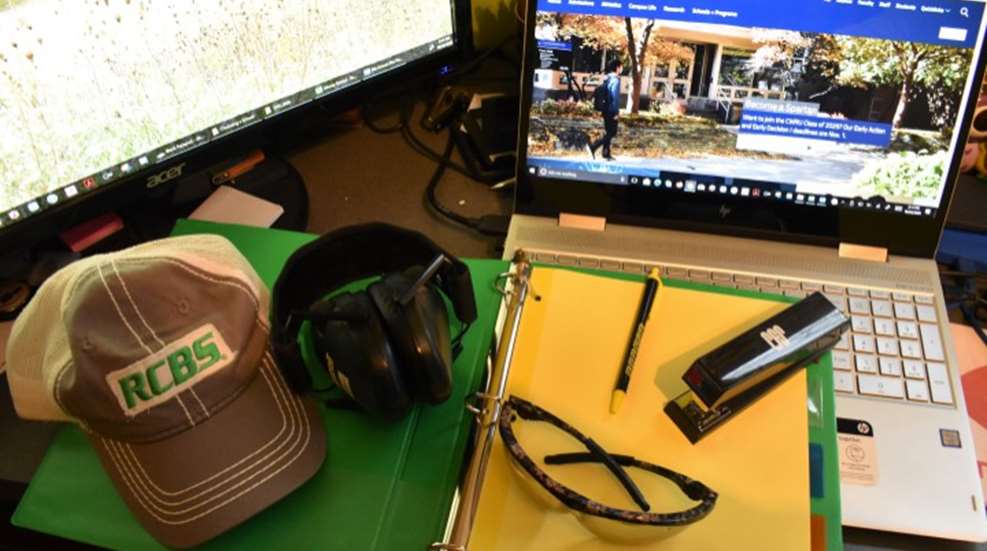 Every year, graduating high school seniors make a choice. Should I attend college, trade school, take a gap year? Remote learning opens an entirely new set of options, but even then there are a few things to consider.
How important is your chosen activity to you? 
Whether it is hunting, shooting, kayaking, hiking or some other outdoor-centered activity, consider how often you want to be able to partake in those pastimes. Be honest with yourself on what it means to you. When I was looking at colleges, I did not want to give up competing in high power service rifle. My cousin told me that shooting is "just a hobby" and where I chose to attend school meant much more. What he did not realize is that for me, my ability to shoot, hunt and be outdoors was key to my happiness and success in school. 
What are the options? 
Some schools have rifle teams, shotgun teams and fishing teams. There even exist programs like Outdoor Scholars at the University of Montevallo, which integrate the classroom and the outdoors. While this sounds wonderful, not everyone can be on a top-notch team—if one even exists.
Many universities refer students to clubs or tell them to start their own if the one they want does not exist. Some clubs may have offerings that allow you to experience what you love; others may turn out to not be what you expected. Starting your own club sounds wonderful, but oftentimes it can be arduous to cut through all the red tape and the negative stigma concerning certain outdoor activities, especially on college campuses. 
Another option is to locate local chapters of conservation organizations or shooting clubs, in example, a Friends of NRA chapter, a division of the National Wild Turkey Federation or Safari Club International.
How do you want to be able to participate? 
Are you content going hiking once a month, or do you want to head out every day after class? There are many choices to be made concerning the frequency of the activity and how it is conducted. If you enjoy fishing, is there water nearby? Do you have transportation?
In my own case, I wanted to continue to hone my marksmanship skills while in college. Everyone pointed me to the firearms club as the answer. Though over the past year it has come a long way, the initial group I walked into was a congregation of people, many of whom had very limited firearms experience but wanted to shoot. While this Second Amendment fellowship is wonderful, I was looking for somewhere I could practice with my own equipment, gear and ammo. 
Think outside the box.
Just because someone tells you something is impossible does not mean it is. Look at transportation options, and then consult with local outdoor enthusiasts outside of the college community. Go to the local fishing tackle shop, if there is one, and explain your predicament. Most often people in the outdoors are willing to help others find a solution.
Location, location, location 
Remote-learning offerings allow you to take classes at home or from some location outside campus. While many students may want the full college experience, it may not be currently available in all its glory thanks to COVID-19. If it is, but you are attached to the connections you already have close to home, there is no shame in commuting or living on campus and coming home on the weekends.
Off-campus housing is another option for people who may want to be close to a school but not have to adhere to their policies (ex. no firearms). Consider the geography around where you choose to attend school. Are there open fields? Is the state gun-friendly? Does the state offer reduced-price student hunting licenses? Are there public hunting lands nearby? These are only a few of the many questions to consider. Think about what you want to do, and what resources are needed to achieve those. 
All of these questions can be adapted to fit any of your future major life decisions: moving, job relocation etc. If the outdoors is a major part of your life, realize that you do not have to give that up. It just may take some extra "scouting" on your part.