by
posted on December 14, 2015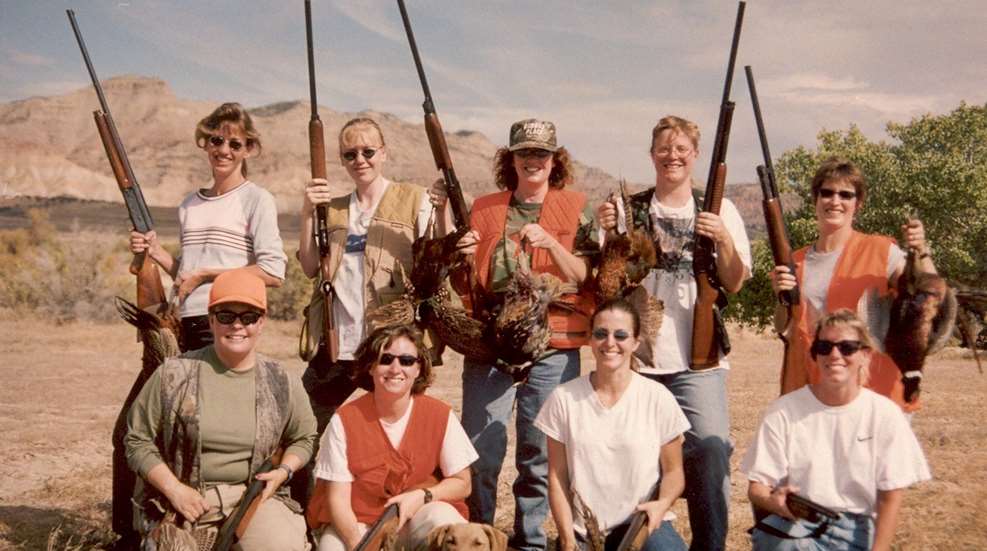 Here's our list of gift ideas for your mom this holiday season. If we missed an essential gift, let us know in the comments!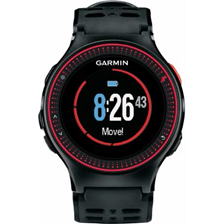 Garmin Forerunner 225 Watch
This gift would be great for the runner mom. When she gets home she doesn't watch a TV show or start on house chores, instead she's shoving on her Nikes and heading out the door. The Garmin Forerunner 225 watch has an always-on display, GPS for tracking distance, a heart-rate monitor (the first for a Garmin watch) and can track steps and calories. And, let come what may during her run, the 225 Forerunner is completely water-resistant. It's useful even when she's not on the trail. This watch can track her daily activities such as steps and sleep. Just like a Fitbit, the Garmin Forerunner will count her steps and track her distance. As she sleeps it will track those metrics, if she's into that sort of thing. The Garmin Forerunner 225 is available at Cabela's for $299.99.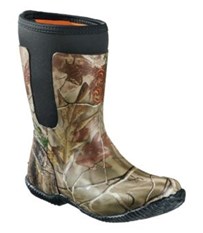 SHE Outdoor Avila Mid Rubber Hunting Boots
Got a mom whose backup options to hunting are hunting and hunting? Well, help her get there and stay warm when she arrives. SHE Outdoor Avila Mid Rubber Hunting Boots are 100% waterproof, have nylon pull tabs for easy on and off, are lined with steel shanks for arch support and have cleated rubber outsoles for unbeatable traction. Why SHE Outdoor? Well, their hunting boots are designed by professional women hunters for women—who would know better what huntresses need in the field? SHE Outdoor hunting boots are available at Bass Pro Shops instore and online. Get your gift today!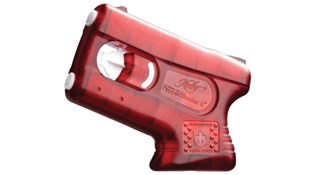 Kimber America Pepper Blaster
Give your mom the gift of protection. Whether it's along with her sidearm or instead of, you never want the main lady in your life to feel at a loss when threatened. The Kimber Pepper Blaster is a much better option than your typical defensive pepper spray. First off, there's no confusion when using the Pepper Blaster; it's clear what end is which, it's easy to aim and has an intuitive grip and trigger system. The OC (oleoresin capsicum) gel that debilitates the attacker can last for up to 45 minutes and the device has a 2- to 13-foot range. Read more about this product at American Rifleman and order yours from Kimber America!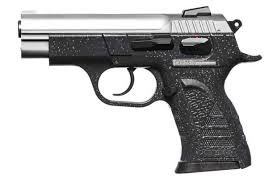 European American Armory Witness Pavona
Letting a person choose their own gun is almost always the best option, but if you're looking to get mom or that special woman in your life a firearm this one might be what you're looking for. The Witness Pavona from European American Armory (EAA) is designed specifically for a woman. The gun measures 7.3 inches end to end and 4.5 inches in height, it's available in .380, 9mm and 40 S&W, weighs 1.9 pounds, and the grip allows for smaller hands to wrap all the way around—an issue many women can attest to. EAA welcomes feedback from the Pavona's female users, so its design is always changing and for the better! It also received Shooting Illustrated's 2015 Golden Bullseye Women's Innovation Product of the Year Award. For more information visit EAACorp.com.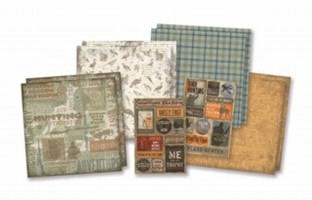 Karen Foster Design—Hunting-Inspired Scrapbooking
Spice up your scrapbook and let those pages devoted to hunting memories really stand out. With the Karen Foster Scrapbooking hunting designs, you have numerous options among hunting-inspired sheets and stickers. You'll find sheets covered with bird hunting designs, animal silhouettes, cross hairs, hunting decoys and sporting dogs. Don't leave those pages of your scrapbook blank and boring, liven them up with a bang! See the many options for pages and sticker panels at Karen Foster Design by typing "hunting" into the search bar.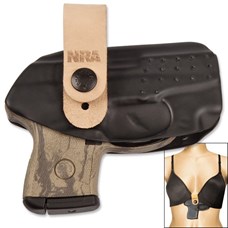 NRA Flashbang Women's Holster
The NRA Flashbang Holster is designed to be attached to the middle of the bra while the gun tucks beneath the underwire. The bra band will hold the holster in place and adjustable leather straps keep the holster steady when drawing the gun. To ready, the wearer raises up their shirt with one hand and pulls down on their firearm with the other. Watch a video demonstration here. Available on the NRA Store for $39.95.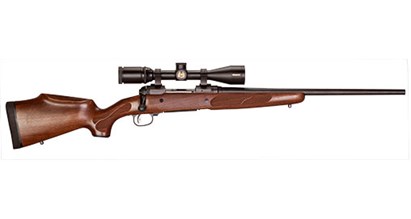 Savage Arms Model 11/111 Lady Hunter
More and more women are getting involved in hunting and the shooting sports, and if one of these women is your mom, give this rifle some thought. The Savage Arms Model 11/111 Lady Hunter is a bolt-action hunting rifle that comes in a variety of calibers. Savage Arms consulted with female hunters and manufactured accordingly; this rifle is light for easy carry during long treks, has a raised comb on the buttstock to accommodate women's longer necks, has a reduced length of pull, has a thick rubber buttpad to lessen perceived recoil…the list goes on. For an in-depth review, watch this video, and order yours from Savage Arms.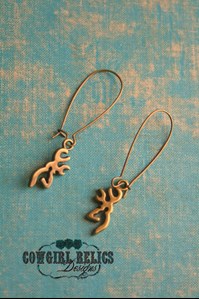 Cowgirl Relics: Handcrafted rustic western jewelry and more
I'm a woman who doesn't don much jewelry but the items that I do wear are usually Etsy finds; they're original and represent my interests. So when I came across Cowgirl Relics, I saw many pieces I'd love for myself as well as my family and close friends. The artist of Cowgirl Relics creates a beautiful union of the rustic look with hunting-inspired themes. Give mom, your sister, aunt, or close friend a piece of jewelry that's bound to bring in compliments all while broadcasting her interest as an awesome woman of the woods.

Happy holidays!

Need gift ideas for Dad? Click here for our hand-picked gift selections perfect for the man in your life!