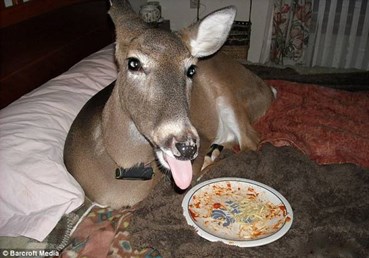 People constantly post lost-and-found items on Craigslist, ranging from pets to random objects. Eight days ago someone who is either a comedic genius, or has a major lack of knowledge regarding local fauna, posted a "found dog" listing on Craigslist.
Here's the plea to the potential owner:
Found this dog yesterday afternoon. Has a collar thing on him but nothing else. I'm not really a dog expert but I think it might be some kind of lab mix. He's not aggressive or anything so I think he might have gotten out in the night or something. Message me if he is yours.
Considering the photo has a watermark from Barcroft Media, we're going to go with comedic genius on this one…