by
posted on April 22, 2022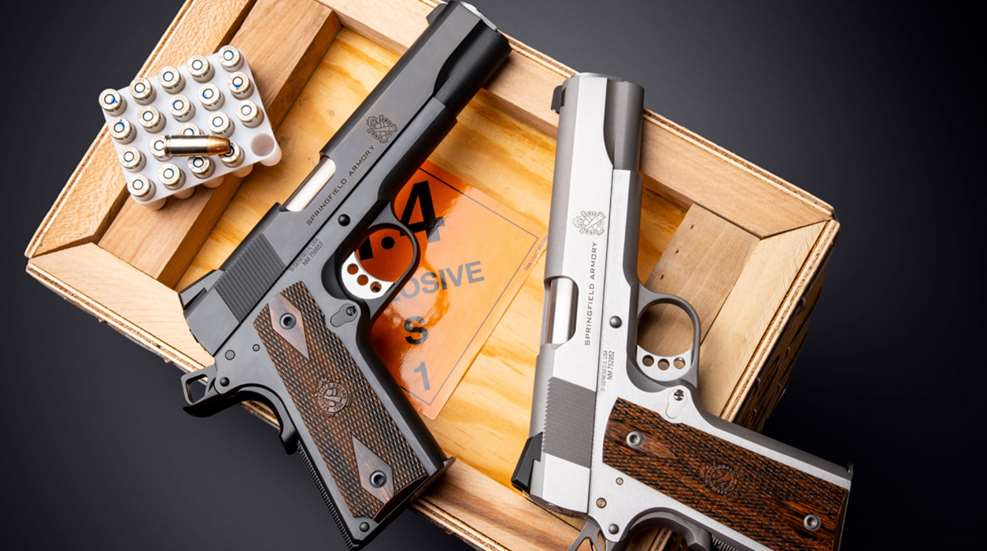 Springfield Armory came into being in 1777, at the behest of a gentleman you may recognize as George Washington. Since that time, the company has stood precisely on the threshold of tradition and innovation. Famous for over 100 years for its highly sought-after 1911-style handguns, Springfield has never stopped engineering and perfecting the 1911 platform. The newest addition to its award-winning family of 1911 pistols is dubbed the Garrison. Available in 9mm at this time, the company is offering it in hot salt blued carbon steel or rust-resistant stainless-steel finishes—but whichever you choose, you'll delight at both the heirloom quality and modern features.
The Garrison is a 5-inch-barreled semi-auto is a rock-solid 1911 with that boasts a list of upgrades. With forged frames, slides and barrels for durability, this is a gun that you'll be able to pass down to your kids and grandkids. It's a classic example of everything that's beautiful about a 1911. With its traditional barrel bushing system and wood grips, it captures the charm of a design with more than a century of service behind it.
Springfield knows that the 1911 design "ain't broke," and therefore they're not trying to "fix it." That said, shooters will welcome modern enhancements such as low-profile yet high-visibility sights, extended thumb safety and extended beavertail grip safety with a "memory bump." The Garrison also features a stainless-steel barrel, skeletonized hammer and a smooth, matte finish on the rounds of the slide and frame, complemented by polished flats that bring out the luster of the carbon or stainless steel. MSRP for the blued version is $849, and $899 for stainless.
"The Garrison in 9mm is designed to appeal to those who respect tradition and appreciate the flat-shooting aspects of a full-size 9mm 1911," says Springfield Armory's Vice President of Marketing, Steve Kramer. "With a forged steel foundation for strength and heirloom-quality construction, this is a pistol that offers a modern take on a proven classic." Springfield-Armory.com