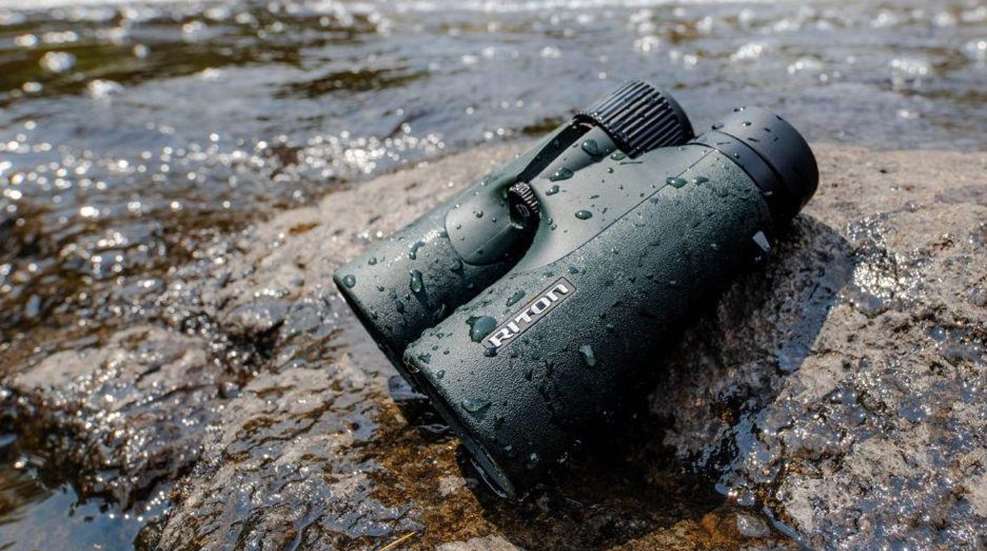 The best hunting always happens at dawn and dusk ... so your hunting optic needs to be up to the task. One of the challenges of low- (but legal) light hunting is that called "dispersion." That refers to the way that waves of white light can disrupt into individual color components, much as a prism will turn a sunbeam into a rainbow. Dispersion is pretty, but it doesn't help your eyes find objects through glass! Riton Optics just announced its latest addition to the PRIMAL line of hunting-focused optics, designed to cut down on dispersion: the 5 PRIMAL 10x42 ED binocular.
Designed from the ground up to satisfy the optical needs of discerning hunters and shooters, the 5 PRIMAL 10x42 binoculars are built with Riton's premium ED (extra low dispersion) glass to provide a superior glassing experience when looking for that buck or bull of a lifetime. It offers a 348-foot field of view at 1,000 yards to give you the best picture possible, with a light transmission rating in excess of 90%. This bino was made to go in the field with you. It's waterproof (IPX7 Waterproof Rating), and weighs just 1.67 lbs., thanks to its aluminum construction.
Fully multi-coated, low light enhancement, waterproof and full wide band lens coatings further enhance the optical performance, resolution and color accuracy of the Riton ED glass, while providing a lifetime of protection against the elements and improve low-light performance. The 5 PRIMAL 10x42 ED binoculars' 10x magnification and 42mm objective lens diameter offer an incredibly wide field of view of 348 ft at 1,000 yards, while also optimizing light transmission.
The adjustable eyepieces, center focus wheel and the diopter on the 5 PRIMAL 10x42 ED binoculars are designed for adjustability and comfort, allowing users to easily and confidently achieve crystal clear viewing of objects at any distance. Additionally, the lightweight and ergonomic aluminum-alloy body and rubberized coating make the 5 PRIMAL 10x42 ED binoculars a pleasure to use during those long glassing sessions afield. MSRP: $649.99; RitonOptics.com