by
posted on July 17, 2019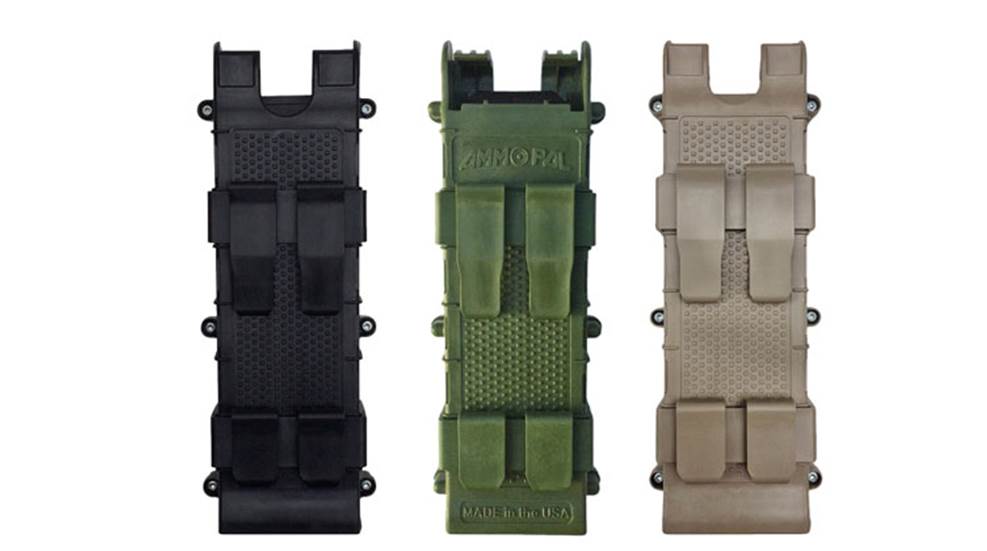 Whether you're a clay-games competitor or a hunter after waterfowl or upland birds, every shotgunner knows that quick access to your shotshells is critical. That's why we were excited to see Shooting Made Easy's new AmmoPal Shotgun Shell Dispenser make its debut. A slim, adjustable alternative to the shotshell pouch, the AmmoPal is designed so the shooter can mount it to a belt or MOLLE rig in a configuration that works best for their individual needs. It's also designed to stand up to the rigors--and occasional mess--of hard use in the worst conditions. Here's how it works: 
The AmmoPal has two sets of adjustable mounting clips that allow the ambidextrous dispenser to be attached to your clothing in multiple configurations for easy reach and accessibility for both left- and right-handed shooters. Boasting retention fingers at the dispenser chute, the AmmoPal keep shells securely in place regardless of the orientation, yet it still flexes to easily release the shells with a sweep of the thumb—even when wearing gloves.

This rugged dispenser is made of high-impact fiberglass reinforced nylon available in green, flat dark earth, and black. The UV- and oil-resistant body holds up to 10 2 3/4-inch 12-gauge shells to extend time between reloads. Since hunting is often a messy endeavor, the AmmoPal is built with a drain slot to prevent water buildup in wet conditions, and a removable baseplate so the spring and follower can also be removed for thorough cleaning and maintenance. Measuring a wearer-friendly 9.25x3x1.5 inches, it won't add bulk the way a shell pouch can.

Available in black, flat dark earth and green, the AmmoPal retails for $29.99. Click here for more information, or to purchase.