by
posted on June 3, 2015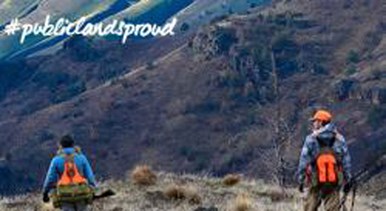 If you enjoy photography as much as you enjoy the outdoors, you may want to think about adding a new goal to your family's summer plans: Winning the Theodore Roosevelt Conservation Partnership's #PublicLandsProud photo contest. The contest, which was created to highlight and support all the opportunities Americans have to hunt, hike and spend time with family on public lands, lets you put your photography skills to the test while you experience everything America's public lands have to offer.
Entrants are encouraged to hashtag photos and videos of their best times afield on public lands and to showcase the greatest hunts, biggest fish, and coolest wildlife encounters made possible by public access. The TRCP will consider every photo tagged with #PublicLandsProud and posted to Facebook, Twitter, or Instagram, from now through November 20, and repost the best ones. Photos may even be featured on the TRCP blog or the weekly Roosevelt Report.
Have a look at some of the current entries here. Think you can top that?