by
posted on August 27, 2023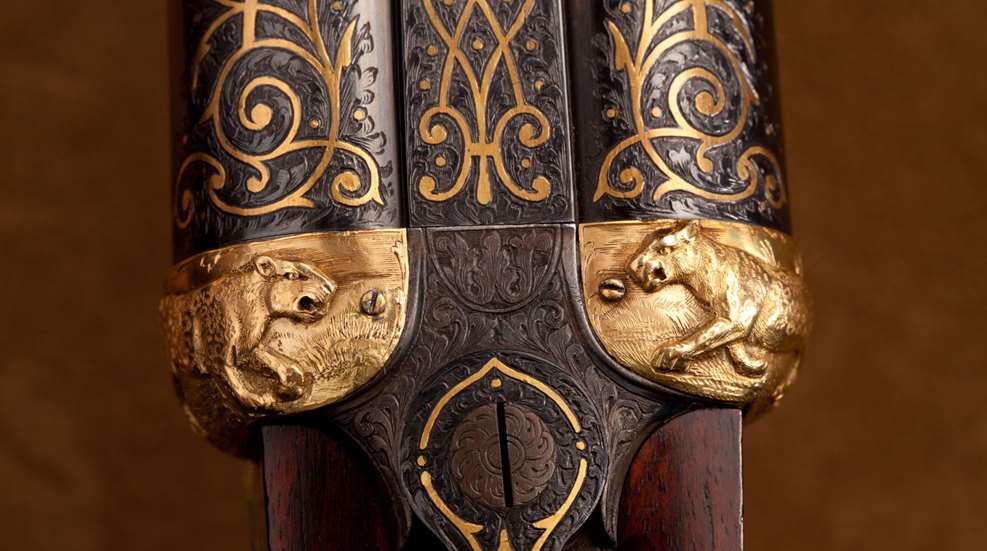 What's a double-rifle barrel? Well, it's exactly what it sounds like, but if you're an American you probably haven't seen many in person. That's because American gun laws permit us to purchase as many rifles in as many different calibers as we wish, and most of us choose to do just that. Most Americans who own double rifles are either dangerous-game hunters or collectors of fine firearms. 
Probably the most commonly found type of double rifle is the side-by-side, as they've historically been used for hunting dangerous game. Rifles such as these have double locks that allow each barrel to be fired as quickly as the double triggers can be pulled--a must when one is being charged by an animal big enough to hunt us back. Furthermore, a double rifle gives reliability unequalled by any other type of firearm. Although double rifles are commonly chambered for powerful, large-bore cartridges, they may also be found in smaller calibers suitable for hunting lighter, thin-skinned game.
In Europe, combination guns with three or four barrels are popular because they are, in effect, several guns in one ... meaning that the purchaser only needs to purchase one firearm. These are called drillings. Normally, these guns consist of side-by-side shotgun barrels with one or two centerfire rifle-caliber barrels beneath. 
The main technical challenge with multi-barrel arms is that of barrel regulation--e.g., getting all the barrels to shoot to the same point of aim at some specified distance. Ideally, the groups produced by each barrel of a double rifle should overlap at 100 yards. This becomes especially difficult in multi-barreled arms with a single set of sights for all of the barrels. For this reason, folding sights are a common feature on combination guns. Regulating the barrels requires patience, extensive shooting tests and considerable experience in the gunmaker's craft. For this reason, such rifles can be quite expensive.
Wondering about that picture up top? From our NRA Museum in Fairfax, Virginia comes this Holland & Holland double rifle in .500/.465 Nitro Express. This unusual piece has cloisonné enamel and attached gold plates highlighting and embellishing engraving details. The alligator casing is marked to Paigah ruler, Muhammed Moinuddin Khan, Nawab Moin-ud-Doula Bahadur and Amir of Hyderabad and was likely displayed at Bashir Bagh Palace.  A classic Maharaja grade piece from the 1920's!