by
posted on May 12, 2017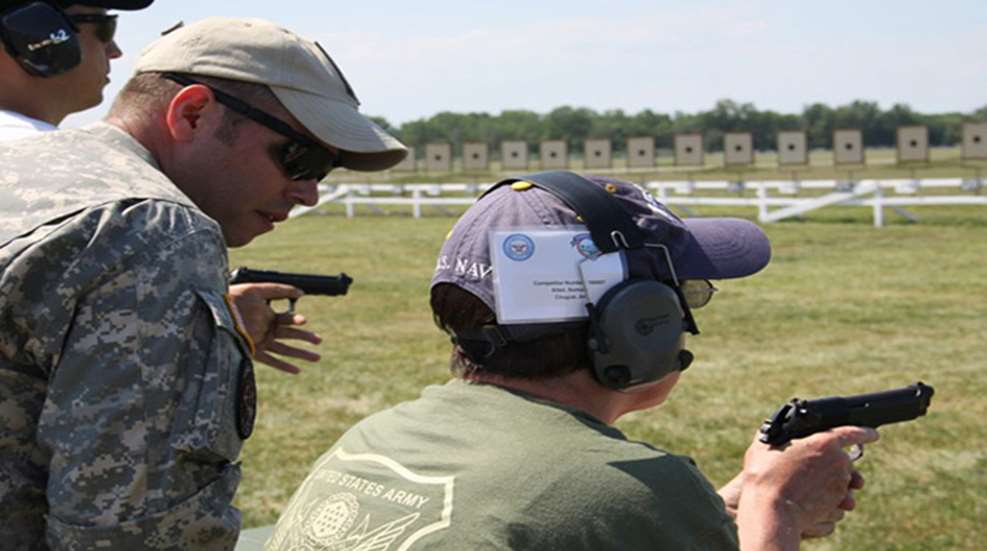 Imagine a United States president, today, making the following public statement:
"The great body of our citizens shoot less as time goes on. We should encourage rifle practice among schoolboys, and indeed among all classes, as well as in the military services by every means in our power. Thus, and not otherwise, may we be able to assist in preserving peace in the world... The first step-in the direction of preparation to avert war if possible, and to be fit for war if it should come-is to teach men to shoot!"
As unlikely as it may seem in our modern times, that statement was made by an American president. That president was Theodore Roosevelt, and it was contained in his final message to Congress in 1909. The statement is significant in that it gave early impetus to the then recently-formed Civilian Marksmanship Program (CMP).
If you are unfamiliar with the CMP, it was established more than a century ago as a U. S. government program to promote national defense preparedness through marksmanship. From 1903 through 1996, the CMP was managed by the Department of the Army as a program to foster marksmanship and national defense by cooperating with local gun clubs. Privatized in 1996 by an act of Congress, the mission of the CMP is now to "promote firearm safety and marksmanship training with an emphasis on youth."
CMP Programs
One of the ways in which the CMP accomplishes its mission is to provide instructor training, firearm safety and marksmanship teaching curricula, and materials for leaders in organizations such as: Junior ROTC, 4-H Shooting Sports, Boy Scouts of America, summer youth camps and gun clubs. The CMP, in conjunction with the NRA and Ohio National Guard, also conducts the annual National Rifle and Pistol Trophy Matches.
Historic Camp Perry, located on the Lake Erie shoreline just west of Port Clinton, Ohio, has been home to the National Matches since 1906. Considered the "World Series of Shooting Sports," more than 5,000 of our nation's finest civilian, military and law-enforcement shooters-men, women and teens-compete for more than 100 trophies and awards each year. With a total of 2,000 yards of shooting lines, Camp Perry is the largest outdoor shooting range in the world! In addition to the National Matches, the CMP conducts high-power rifle and pistol matches and games events at its regional sites in Oklahoma, North Carolina and Arizona.
During the National Matches, the CMP joins the U. S. Army Marksmanship Unit and U. S. Marine Corps Weapons Training Battalion in training more than 1,000 students and firearms instructors. Known as the pistol and rifle Small Arms Firing Schools, these one- and two-day courses are open to shooters age 12 and up, and of all skill levels.
Getting your family involved
"Getting started in a CMP program is easy," said Steve Cooper, a CMP spokesperson located at Camp Perry. "Regardless of the type of instruction or competition desired, it's simple to find all of the information on our website: www.TheCMP.org. Once on the site, participants can explore clinics, classes and competitions. And with more than 5,000 CMP-affiliated clubs across the U.S., there's very likely to be a range or association close to most everyone."
Cooper went on to say that each year the CMP conducts on-site training and shooting matches at its two permanent Marksmanship Centers, one located in Anniston, Alabama, and the other at Camp Perry, Ohio. For instance, in 2012 the U. S. Olympic Team air gun trials were held at both CMP Marksmanship Centers, the winners advancing to the Summer Olympics in London, England.
These two indoor Marksmanship Centers are truly world-class air rifle and air pistol training and competition facilities, featuring state-of-the-art electronic targets at each of the 80 firing points. All shots are instantly displayed on monitors beside each shooter and on display screens visible to spectators in the center observation area of the range. In addition, the facilities feature common areas with classrooms, offices, restrooms and a foyer.
"At our two shooting centers, the public is welcome to attend open shooting nights," said Cooper. "And if you don't have your own equipment, you may rent an air gun and purchase ammunition for a very reasonable fee. Even if you have limited or no previous air gun shooting experience, instructors are on hand to help you get started at no extra charge."
Young people, accompanied by their parents or guardians, are encouraged to come shoot at the Marksmanship Centers, too. The CMP also has a mobile air gun range, featuring up to 60 shooting stations, which is set up at remote events throughout the U.S. annually.
What's new with the CMP? 
"In early 2015, the CMP will be opening a new 500-acre marksmanship park in Talladega County, Alabama," said Steve Cooper. "The park will include classrooms for shooter education, a 600-yard high-power rifle range featuring all electronic targets and scoring, a 100-yard rifle range, three pistol ranges, a sporting clays range and a trapshooting field."
CMP training programs now reach more than a quarter million young people each year, teaching firearm safety and offering activities that foster youth development through marksmanship. In addition, the CMP provides $100,000 annually in scholarships for Junior ROTC and high school students participating in competitive shooting. If you are a young person thinking about college-or a parent trying to figure out how to pay for it-you might keep those scholarships in mind.
Finally, why should you and your family become involved in a CMP program? Well, in addition to all the other benefits, shooting is just plain fun. And it's even more fun when you do it together!
W. H. "Chip" Gross (www.chipgross.com) is an outdoors writer/photographer, NRA member, recreational shooter and hunter from Fredericktown, Ohio.
CMP Stores: Vintage Military Rifles for Sale
The Civilian Marksmanship Program (CMP) maintains two retail stores (Camp Perry, Ohio, and Anniston, Alabama) that sell government surplus rifles to qualified buyers. Available for inspection and purchase are rifles dating from the early 1900s, for some M1903s, to as late as 1990 for some .22-caliber rifles. To purchase a rifle, buyers must provide proof of:
U. S. citizenship and age
Membership in a CMP-affiliated organization
Participation in a marksmanship or other firearms-related activity
Successful background check through the NICS System

If you qualify, a rifle may be shipped to you directly, without first going through a Federal Firearms License holder. For more information, go online to www.thecmp.org/sales.htm.