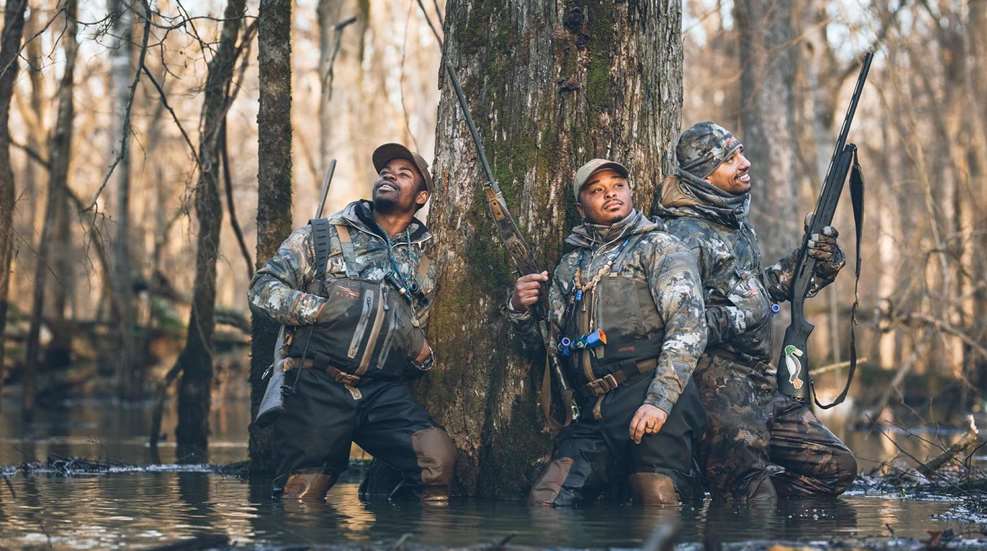 Over the last two years, it's estimated that around 13.8 million Americans bought firearms for the very first time. They happened to do so during the COVID-19 pandemic, when social-distancing mandates drove millions more outside. With such a vast and diverse new wave of people just learning how much fun the outdoors can be, 24.7Hunt is a natural fit for Benelli's Social Ambassador program. 
Never heard of 24.7 Hunt? Headed by Ranar Moody, 24.7Hunt focuses on inspiring new and non-conventional outdoors enthusiasts to learn about and enjoy the hunting lifestyle. The "family and friends" approach appears through 24.7Hunt's short and long-form adventure videos and engaging social media presence. Whether pursuing doves in cornfields or greenheads in flooded timber, the 24.7Hunt crew leads by example that a hunting heritage provides people of all ages with life changing experiences.
"At Benelli, we never forget the outdoor passions we share with fellow hunters. This way of life we all enjoy depends on recruiting and mentoring the next generation of hunters and shooters," said Benelli's Tim Joseph, Vice President of Marketing and Product Development. 
"24.7Hunt is a voice for the youth and the unconventional outdoorsman or woman," said Moody. "For us, the goal is to make the outdoors interesting for people wanting to dive into the sport while keeping the young generation's attention. Bringing new energy and a new approach helps spread the love of all things outdoors. We want to do our part in our way to keep the outside open for all people for generations to come. Ducks are our thing, but we enjoy all aspects of hunting and the outdoors. It's a blessing to be a part of the Benelli family."
Want to see how Benelli's cutting-edge shotguns bring hunting and sportsmanship fun to the newest generation of hunters and shooters? Follow 24.7Hunt on Facebook, Instagram and YouTube.