by
posted on September 19, 2023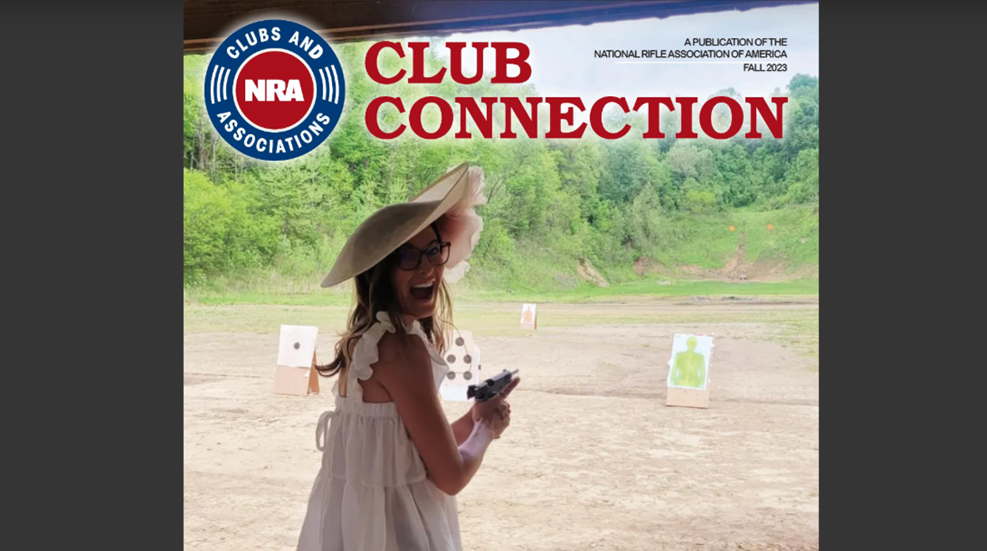 Fall 2023 is here, and NRA Families have lots to celebrate! Your no-cost Fall 2023 NRA Club Connection Magazine is here to help you, your gun club and your family enjoy all of the programs and services NRA has to offer. 
This issue, we highlight an outstanding NRA member and firearms trainer, Heather Allen. Her dream was to shoot in all 50 states, and as of this writing, she's done it! What has Allen learned in her cross-country trek? Check out our feature story "50 States in My Sights" for more. Speaking of the contributions of women, the Fall 2023 NRA Club Connection magazine spotlights the Oklahoma City Gun Club's most recent Women on Target event ... which just so happens to be the largest in the nation. Find out how the club makes it happen inside!
You'll be pleased to note that we've archived previous issues of NRA Club Connection, so you can catch up on anything you've missed, any time. You can also elect to click here if you like, to be added to our NRA Club Connection mailing list. (Your NRA does not disclose readers' contact information.)
Our grassroots network of affiliated organizations is what keeps the NRA in the forefront of community action to benefit the American public. We honor the hard work and efforts being done at the state and local levels to continue to secure our Second Amendment Freedoms. Click here to enjoy, and from all of us here at NRA, happy reading!