by
posted on April 23, 2018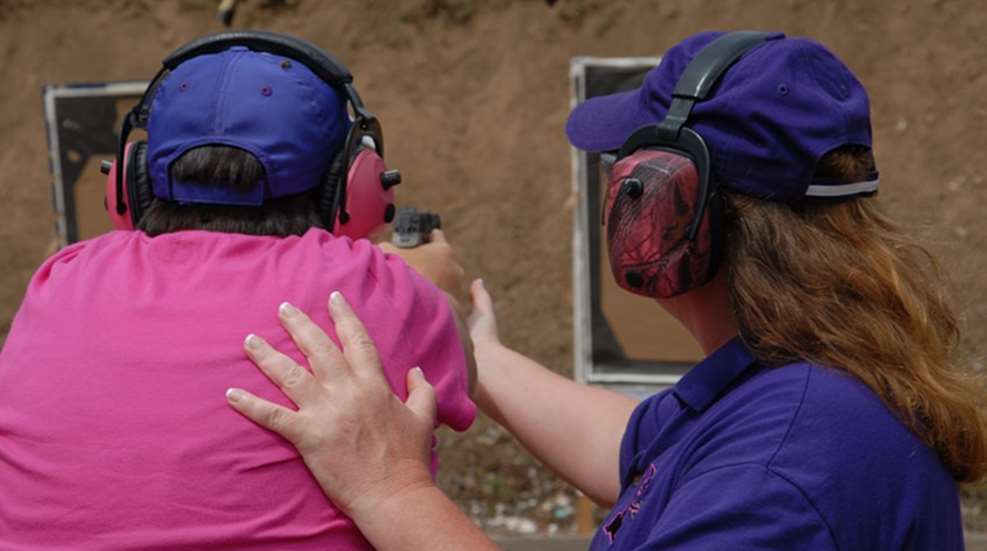 So you've recently purchased your first firearm, or are thinking of doing so, and you're interested in visiting a shooting range for the first time. Congratulations—you're to be commended for seeking out this experience! If you've never been shooting before, there are some things that you should know before you get behind the firing line for the first time, because a lot of what you've been exposed to by popular culture is, sadly, misleading. Here's the skinny for a first-time shooter.
1. Nobody cares if you're a terrible shot—as long as you're observing the safety rules, you'll always be welcome. So before you step onto a range, memorize the Three Rules: 1.ALWAYS keep the gun pointed in a safe direction; ALWAYS keep your finger off the trigger until ready to shoot; ALWAYS keep the gun unloaded until ready to use.
2. Speaking of skill, nobody expects you to be an awesome shooter right out of the gate. That stuff's for movies. Yes, there is such a thing as a "natural," but most people require time, instruction and practice to get good…in much the same way that most drivers need a few months on a learner's permit before they're ready to take to the highway.
3. While we're on the subject of instruction, getting expert instruction from NRA-qualified trainers is going to offer (if you'll pardon the pun) the most bang for your buck. There are gun safety and gun handling courses available all over the country for very reasonable prices.
4. The sound of gunfire is louder than you think, especially if the range is indoors. Movies and TV don't really depict it very well. You'll be able to feel the sound vibrations almost as well as you hear them, and it's normal to jump a little bit the first few times you're exposed to it. In fact, gunfire is loud enough to cause hearing damage over time if you don't protect yourself. This is why it's very important to wear hearing protection when shooting. Those little foam earplugs are great; they're even better when you pair them with earmuffs designed for shooters.
5. Another thing that movies and TV don't depict very well is that semi-automatic firearms eject spent shells (usually from the right side of the gun, but not always). Those spent shells are quite hot when they leave the firearm. Even if your firearm doesn't eject shells, it will release a small amount of particulate matter every time you fire. Either way, you don't want it in your eyes. This is why it's important to wear eye protection…specifically, glasses that are impact resistant, and labeled for the shooting sports. There are three different safety standard ratings you should be alert to: OSHA, ANSI and the U.S. Military. Ideally, your glasses should meet all three criteria...there are plenty available for the same price you'd pay for sunglasses from the drugstore.
6. The Range Safety Officer (RSO or RO) is your best resource, and his or her word is final. The RSO is there to ensure that everyone on the range is following the safety rules at all times. They're also there to help you. If you have any questions or problems, let them know. You also must follow all of their range commands immediately. The most important of these is "ceasefire."
"Ceasefire" means that you must follow the following steps immediately: 1. Empty the gun's chamber and remove the ammunition source (magazine). 2. Open the action. 3. Hands off! 4. Step away from the firing line.

7. This is a great time and place to make friends! As long as you avoid distracting someone while they are in the process of firing or manipulating their firearm, you'll discover that your fellow shooters are some of the friendliest and most helpful people you'll ever meet. This is a terrific opportunity to become a part of your local community and build connections that will last you a lifetime.

Click here to learn more valuable information for new shooters, courtesy of our friends at Shooting Illustrated.