by
posted on March 22, 2023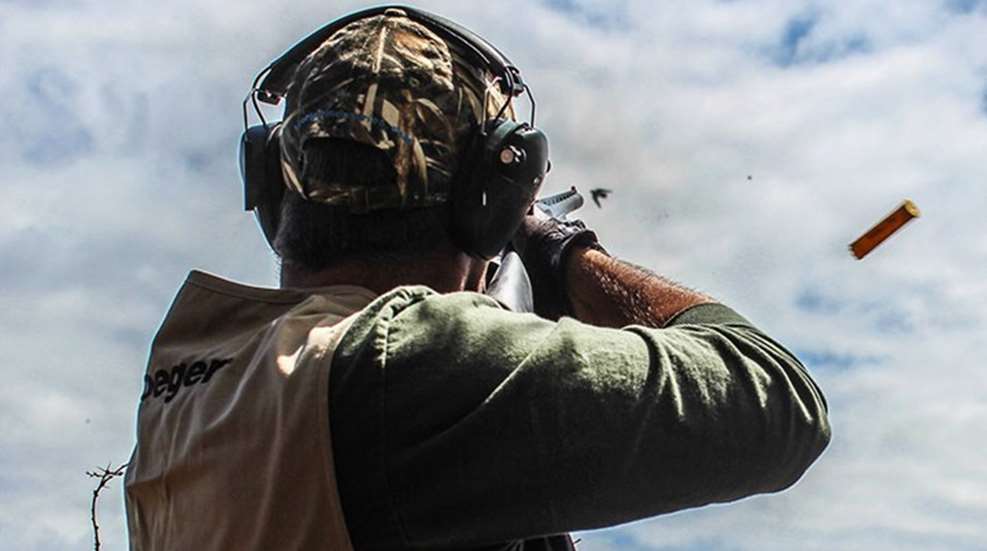 You hunt with a shotgun, enjoy clay-target games, and hope your child/grandchild will one day develop an interest in those same shooting sports, as well. As a result, you may be considering purchasing a beginner's shotgun for him or her to encourage those interests. But which gun to buy? 
There are so many shotguns on the market today that the choices can quickly become not only confusing but overwhelming. Just because a shotgun is marked "Youth Model" does not necessarily mean it's suitable for your particular youngster. The following few suggestions are a simple checklist of specifications of what to look for in a youth-model shotgun before you "pull the trigger" on a significant investment that you (and the young person) might later regret if you don't choose wisely.
1. What age? 
The most important concern in any of the shooting sports is obviously safety, and shotgunning is no exception. That said, most young people need to be about 12 to 13 years old before they are big enough and strong enough to handle, mount and swing a shotgun effectively. Some kids may mature a year or two earlier and some a year or two later, but they must have sufficient upper-body strength to safely handle a shotgun.
Yes, kids can often be introduced to firearms at a younger age by shooting a small-caliber rifle or handgun, as those firearms can be fired from a rest. But shotguns are made for moving targets, requiring a very different set of skills and physical abilities. That said, don't rush a young person into a shotgun-shooting sport for which he/she may not yet be prepared.  
2. What gauge? 
You may be tempted to purchase a 12-gauge shotgun for your young shooter, anticipating him/her "growing into" that large gauge over time. Resist the temptation, and buy a 20 gauge. Every novice shotgunner is concerned with recoil. "Will the gun 'kick' me?" is usually one of the first questions they ask. Be honest and tell them that every shotgun recoils, but assure them that if they hold the gun butt firmly against their shoulder and get their cheek down on the stock, the recoil will feel much like a sharp push. Once they experience that sensation for the first time, and realize it's not nearly as bad as they feared, a big I-can-do-this smile usually results. A 20-gauge accomplishes this critical first step much more readily than a 12-gauge.
3. What action? 
Another way to help tame recoil is by purchasing a shotgun with a semi-automatic action. That type of shotgun operating system uses some of the gases produced when a shell is fired to automatically eject the empty shell case and load a live round. The result is less felt recoil by the shooter.  
4. What barrel length? 
A youth shotgun's barrel length should be a compromise. Too long, and the gun becomes barrel-heavy. Too short, and the shotgun will not swing smoothly, becoming too light and "whippy." For a young person, a good compromise is somewhere in the 24-inch range.
5. What length-of-pull? 
Length-of-pull (LOP) is the distance measured from the front of the trigger to the back of the recoil pad. On most adult shotguns, that distance is usually about 14 to 14.5 inches, which is too long for most kids. Instead, the LOP on a youth-model shotgun should only be about 13 inches.
Here's a simple test for determining the proper LOP. When a shooter mounts a shotgun to the shoulder, there should be about two finger widths of space between the knuckle of the thumb (on the hand holding the stock's pistol grip) and the tip of their nose. More length than that and the gun needs to be shortened; less length than that and the gun needs to be lengthened. This adjustment is accomplished by a gunsmith either shortening or lengthening the stock.
6. What weight? 
As with barrel length, weight is a compromise. If a shotgun is too light, it will produce excessive recoil. But too heavy, and the gun quickly becomes unwieldy and difficult to swing. A good overall weight for a youth-model shotgun is in the 5- to 6-pound range.   
7. What choke?  
Most modern, youth-model shotguns will come equipped with a small assortment of choke tubes for shooting targets at various distances. Make sure at least one of those choke tubes is marked improved-cylinder. Adequate for clays or gamebirds out to about 30 yards, an improved-cylinder choke is the best all-around choice for beginning shotgunners.
One last piece of advice when choosing a youth-model shotgun is to take your time in making a decision. By not rushing and "enjoying the journey," you'll learn more about shotguns and become a better, more knowledgeable shooter yourself. Take the young person along when shopping to help make the final decision, as one particular shotgun may feel better in his/her hands than others. If possible, having the youngster actually shoot the particular shotgun model you are considering purchasing before you buy can be extremely helpful. Some gun stores with a clay-target range out back offer that service.        
A hidden benefit of a youth-model shotgun is that it will often fit smaller-sized women as well as kids. So, if you are a guy and your spouse or significant other wants to join the party and try breaking a few clays, there is no reason to buy another shotgun. Unless, of course, you "need" to…