by
posted on January 29, 2019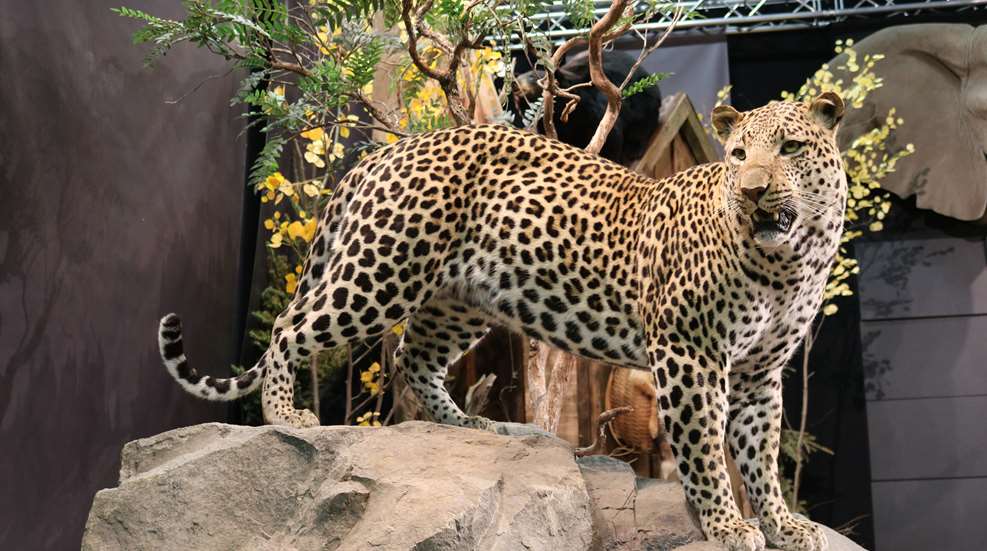 The Great American Outdoor Show (the largest outdoor show in the world) begins this upcoming weekend starting Feb. 2 through Feb. 10 and it's definitely an event you don't want to miss. Lasting a full nine days, it celebrates hunting, fishing, outdoor traditions and much more. No matter your age, it's an event for the entire family. So whether it's your first time or your 50th, these are the things you should stop and see while attending the event in Harrisburg, Pennsylvania.
1. Outdoor Product Hall
If you're searching for a new duck call, maybe a new knife, a hunting blind, boots or possibly even some fur pelts then this is the hall for you. Exhibitors from far and wide attend this show to display their outdoor products, and you can get some hands-on experience with whatever it is they have to offer. And who knows, maybe you'll even like it enough to buy it...
2. Hunting Outfitter Hall
Everyone has that dream hunt that they've always wanted to go on. Do you dream of a bear hunt in Canada or perhaps Alaska? An elk hunt in Montana or Colorado? Or maybe a pig hunt in Texas? Well, wherever it may be, your dream could become reality at the Great American Outdoor Show. The Hunting Outfitter Hall has numerous outfitters from all over the country offering hunts in multiple states and for various animals. Simply walk through this hall and you will find what you've always been looking for. You'll even see some pretty exotic taxidermy in this hall as well.
3. Boats, Fishing and RV Halls
If fishing and camping are your passion, then look no further than the Boats, Fishing and RV Halls. Are you in need of a new fishing rod? Want to take the family on a fishing trip? Talk to one of the many outfitters in this hall and they will gladly be of assistance to you. In addition, be sure to check out the 5,000-gallon fish tank featuring freshwater fish and fishing demonstrations. And don't forget to look at the many boats for sale, as well as the RVs—you may just find the perfect family camper or boat for the lake.
4. Outdoor Lifestyle Hall
One of my personal favorites is the Outdoor Lifestyle Hall. This hall is a hodge-podge of different exhibitors including log homes, beautiful wood furniture, delicious BBQ sauces and, of course, the Pyramyd Air Air Gun range. Whether you're five years old or 80, you're never too old to have some fun with an air gun. With fun, colorful and unique targets, (who wouldn't want to shoot a lollipop?), you're sure to have a blast.
5. Archery Hall
If archery is your niche, then head straight for the Archery Hall. The numerous archery vendors line up their bows for you to drool over and you'll even have a chance to test them on the archery shooting lanes. (Just be sure to ask your spouse before you purchase another bow...) Additionally, if you are already an expert and want to see just how good you are compared to everyone else, then why not compete in the 3D Bowhunter Challenge for a chance to win a trophy or money? 
6. Shooting Sports Hall
If you want to see the latest models from Smith & Wesson, SIG Sauer or any other major firearm company then the Shooting Sports Hall is basically Paradise for you. From pistols, rifles and shotguns to ammunition, holsters, optics, and ear and eye protection, this hall has it all for the firearm enthusiast as well as a few other surprises including John Deer, Ford Trucks and Yamaha Motor Corp—if you might be looking for a four-wheeler or a new truck.
You also won't want to miss the many seminars the event has to offer including talks from Phil Robertson and Lee & Tiffany Lakosky along with many others. Plus don't forget to visit the Wall of Guns offering more than 40 guns you can win buy simply purchasing a raffle ticket. Other attractions include Dock Dogs, Eddie Eagle and of course the NRA Country Concert featuring Lee Brice, Easton Corbin and Tyler Farr.
With nine halls in total and over 400 outfitters and boat captains from around the world, you won't be wondering what to see or do while attending the world's largest outdoor show. Buy your ticket now and support the love of the outdoors.