by
posted on July 24, 2015
LaserLyte Glock 43 Trigger Guard Laser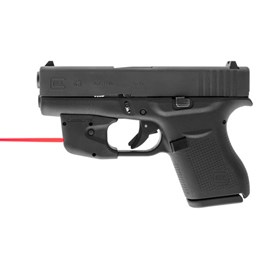 Laser sights help with immediate target acquisition, which is immensely beneficial on your concealed carry firearm. If you're a proud owner of the new Glock 43, you're in G-luck! LaserLyte, innovators in firearms laser technology, has manufactured a custom-fit Trigger Guard Laser (TGL) for the Glock 43 single-stack 9mm pistol. The TGL is incredibly easy to assemble and secures to your firearm using only three screws. The battery has exterior accessibility, so there's no need to disassemble the TGL housing when it's off to the big battery in the sky. Plus, LaserLyte has constructed external windage and elevation adjustments so you're able to calibrate and acquire that perfect aim at any distance. The LaserLyte TGL also fits the Glock 42, 26 and 27. Visit LaserLyte for more information and to order yours today! MSRP $116.
Chamber-View Empty Chamber Indicators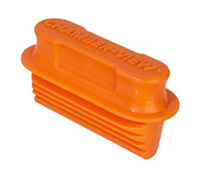 It's difficult to confidently see an empty open action from feet away…unless you're one of chosen few with 20-20 vision. Thankfully, Chamber-View has a solution to this safety concern with their extensive line of empty chamber indicators, or ECIs. Their blaze-orange ECIs look like pegs and they fit into your empty open action, so everyone knows your gun is safe. But they do even more: Made out of durable silicone, they're long-lasting, aid against accidental chamber closings and keep contaminants out of the ejector port, magazine and barrel. Chamber-View's ECIs fit a variety of firearms and they also accept customizing requests. Head over there now! MSRP $8-10.
Sitka Gear Launching Pad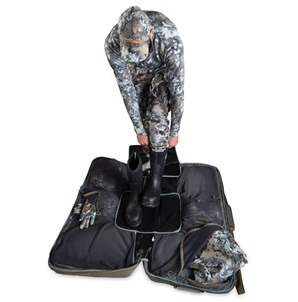 Don't get giddy over a walk-in closet, get giddy over a mobile closet! Introducing the Sitka Gear Launching Pad. It's a durable bag that would make Mary Poppins envious. The zip-up case has inner side mesh pockets to store your outdoor or hunting gear and garments. The clothing and gear then serves as padding for the main compartment, where you can store your compact bow, or other fragile items. What gives the Launching Pad its edge over bags is the built-in foot mat for mess-free changing—you can swap out your boots, pants, or bibs without thinking twice about the mud or snow. Visit Sitka Gear to order yours. MSRP $299.
Celestron Elements FireCel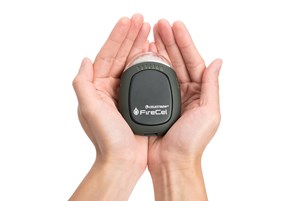 "Celestron" sounds like it could be a member of the Autobots, however one of their products just might transform the way you take on the outdoors. The Elements FireCel, by Celestron, is a rugged device that can fit in your hand, which it will warm with its dual temperature hand warmer that can reach 130°F. It also features a five-mode red-and-white flashlight and a portable power supply that contains a 2500 mAh rechargeable lithium-ion battery. The FireCel is made of high-quality aluminum, so it can take on the rough outdoors. Visit Celestron for more information and to place an order. MSRP $39.95.
MTN OPS YETI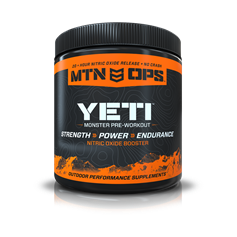 While you're out in the wilderness, the last think you want to run into is the Yeti…well, an actual Bigfoot. But it's a great idea consume MTN OPS' YETI . YETI is pre-adventure outdoor performance supplement packed with long-lasting nutrients that work with your body until you get back home. The YETI provides a 20-hour nitric acid release to keep you focused but not jittery, is loaded with Vitamins C, D, K2, B6 and B12, and caffeine. Plus, YETI contains Creatine for building lean muscle mass and L-Citrulline for improved athletic performance. Visit MTN OPS today for more information and to place your YETI order, and check out their other outdoor performance supplements. MSRP $39.95