Let's take a deep breath and admit it together. We love yoga pants. Now 5.11 has given us something else to love about these Sunday-morning standbys: the 5.11 Raven Range Tights. They've got real belt loops that will allow you to hang a gun belt from them, and sport abrasion-resistant fabric at the knees and hips so your holster won't rub pills onto them. They offer terrific range of movement, so they're perfect for dynamic shooting disciplines like 3-Gun, or intensive range classes. Plus...and let's not pretend this doesn't matter...they're very figure-flattering.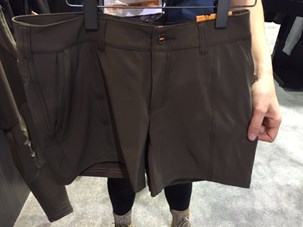 That's not all there is from 5.11 this year, either. They've also got some terrific warm-weather gear for women, like the Shockwave Short. These shorts, constructed of the same comfy but hardy fabric as the Raven Range Tights, are quick-drying and lightweight. They offer a zip pocket inside the normal hip pocket, perfect for securing valuables, as well as magazine pockets on each side of the short.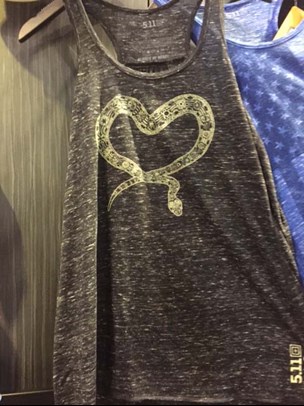 Sometimes, you're not competing. Sometimes, you just want to look cool. 5.11 has you covered there, too. They're bringing out some new tops in fashionable designs like this fun trapeze tank, in a very au courant burnout fabric that is still manages to be opaque.