by
posted on August 18, 2021
The
2021 NRA Annual Meetings & Exhibits
are almost here, and we hope that you're as excited as we are! This massive celebration of firearms, freedom and plain family fun is set to begin on September 3, 2021, and run through September 5, 2021. This year's #NRAAM is more exciting than ever, marking as it does our 150th anniversary as the nation's foremost Second Amendment advocacy and training organization. One hundred fifty years is a long time, to be sure, but every one of those years was highlighted by an Annual Meetings. Here are four events at the 2021 "NRA Show" that you just won't want to miss!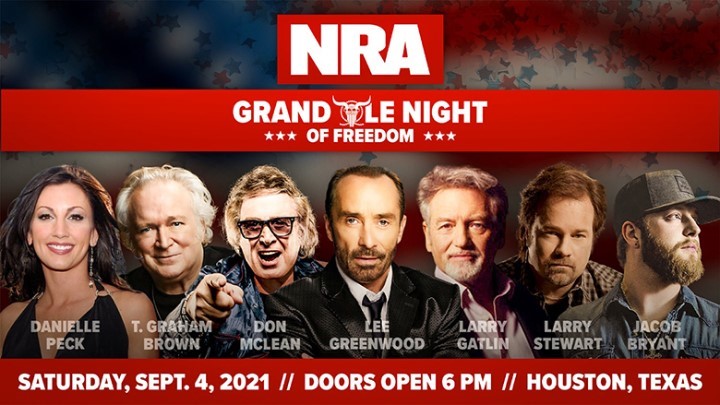 1: NRA Grand Ole Night of Freedom

We are excited to announce the Grand Ole Night of Freedom celebration! Thrill to performances by America's most recognized patriot LEE GREENWOOD, Grammy Hall of Fame member known for "American Pie" DON McLEAN, award-winning LARRY GATLIN, Restless Heart's LARRY STEWART, SiriusXMs Prime Country host and award-winning T. GRAHAM BROWN, and hot newcomer and NRA Life member Jacob Bryant; all hosted by SiriusXM's Y2K host DANIELLE PECK with a special performance as well. The150th Anniversary Celebration is on Saturday, September 4, 2021. Doors open at 6:00 p.m.; music begins at 7:00. Tickets are $25; buy yours here!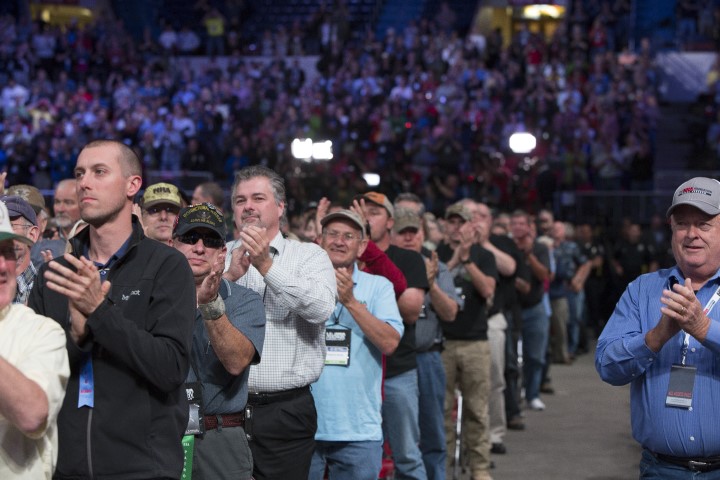 2: NRA-ILA Leadership Forum
Join NRA Executive Vice President Wayne LaPierre, NRA-ILA Executive Director Jason Ouimet, Governor Greg Abbott, Senator John Cornyn, Senator Ted Cruz, and others for the 2021 NRA-ILA Leadership Forum on Friday, September 3rd from 2:00 p.m. - 4:00 p.m. Doors open at 1:00 p.m. Admission is free and will be first come, first served. Tickets are not required.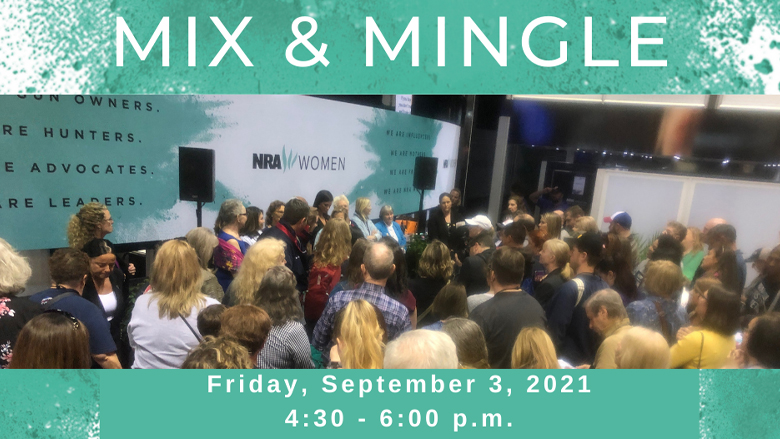 3: NRA Women Mix & Mingle

NRA Women are bringing the energy to Energy City! Stop by the NRA Women Booth #2501 for a fun-filled afternoon surrounded by wonderful women who share your values and passion for freedom. This Friday, September 3, from 4:30 to 6:00 p.m., you can hear from 2A influencers and leaders, get an up-close look at Princess Diana's wedding shotgun (on display from the NRA National Firearms Museum), be part of a group NRA Women photo (wear your NRA Women teal), and #SPEAKYOURTRUTH for the Second Amendment. Tickets are not required, and you might just get to meet the staff of NRA Women who help bring you NRAFamily.org and NRAWomen.com!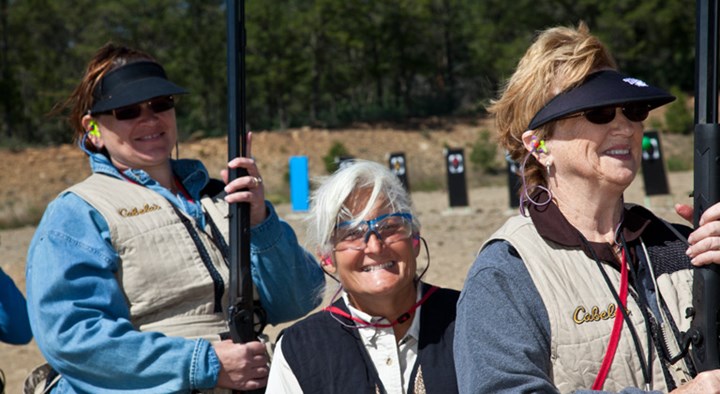 4: Ladies First: Welcoming—and Keeping—New Women Gun Owners Seminar

Of the 21 million guns sold in the United States in 2020, 40 percent were to women—more proof that America's gun-owning demographic is experiencing a seismic shift. Many of these women are opting for a firearm for their own personal protection; others simply want to join in the fun of shooting targets with their gun-owning friends. But beyond the "why" so many women are joining the ranks of gun owners are the questions of how to keep them coming back to the range, and how to educate them in becoming warriors in the fight to preserve the Second Amendment. Join us for a no-holds-barred panel discussion in which you will meet the leaders of some of the largest and most active gun groups for women who, through their individual platforms, are at the forefront of recruiting, motivating, and training thousands of American women gun owners across the country every year.​ The seminar takes place from 10:00 a.m. - 11:30 a.m. on Sep 4, 2021, Room 371ABDE. Tickets are not required.

We can't wait to see you there!