by
posted on January 29, 2020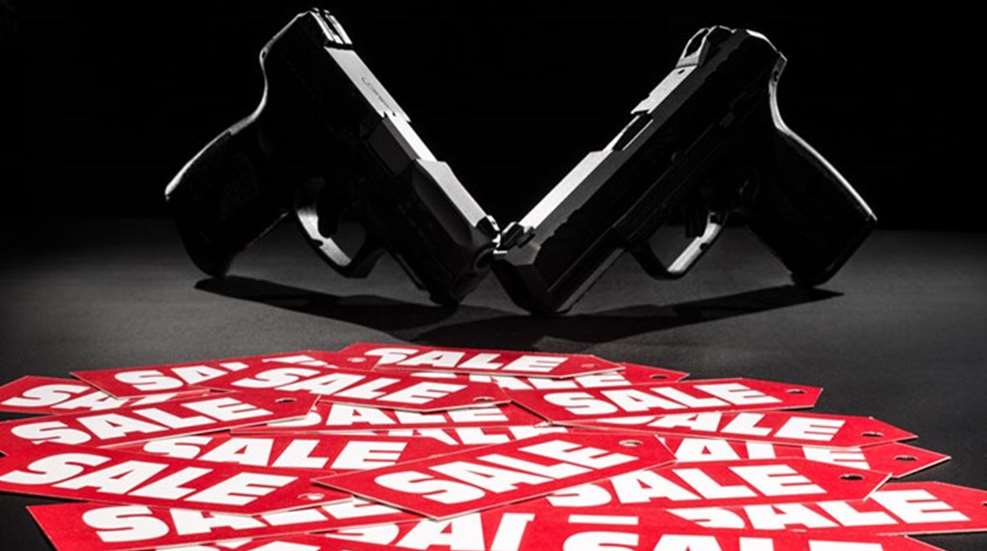 If the 2020 Shooting, Hunting, and Outdoor Trade (SHOT) Show proved anything, it's that modern machining and manufacturing practices allow firearm companies to produce better guns at lower prices. Need proof? Consider that in 1962 a brand-new Winchester Model 70—the "Rifleman's Rifle"—cost $149.25. When you account for inflation you'd be paying about $1,280 for that same gun today--and since there are a number of modern rifles in the $400 price range that deliver sub-MOA accuracy, you can see that the future is bright for shooters...and for our wallets. So if you're tired of reading about fancy new firearms that you'll never be able to afford, then check out these great gun bargains.

 
1. Thompson/Center Compass Utility
The name says it all. The new T/C Compass Utility is a bare-bones bolt-action hunting rifle, but it promises sub-MOA accuracy and carries an MSRP of $359. (Reread that last line.) While there's nothing particularly fancy about this gun, it's surprisingly well-appointed for that price and includes features like a rotary magazine, Weaver-style scope bases and a 5R rifled barrel and comes chambered in .223 Rem, .243 Win, 6.5 Creedmoor, .270 Win, .308,and .30-06. There's also a scoped combo version that costs $459. A scoped, MOA hunting rifle that costs around $400? Unbeatable. Click here for more.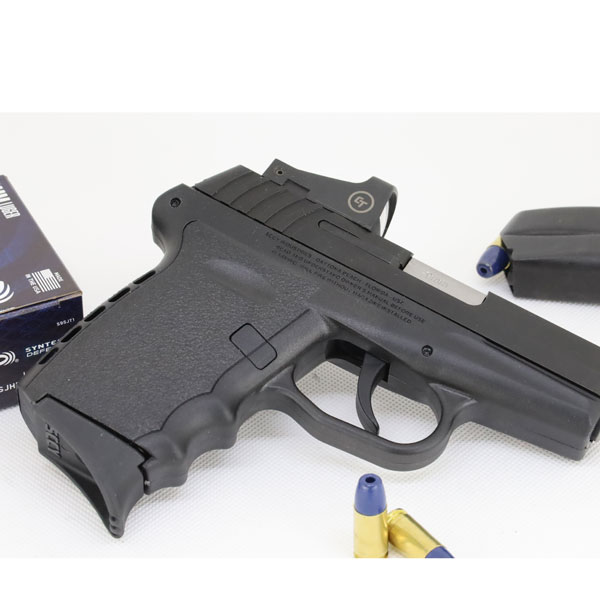 2. SCCY CPX-1/2 RD
Red-dot pistols are all the rage, but many shooters are put off by the price of a red-dot-equipped carry gun. Bargain shoppers, let me introduce the SCCY Industries CPX-1 and CPX-2 RD models, two new-for-'20 9mm semiauto pistols that come equipped with a Crimson Trace red-dot optic and carry MSRPs of just $339 to $349. The Crimson Trace CTS-1500 red dot offers an auto-dimming 3.5mm dot with built-in backup sights and boasts a battery life up to 20,000 hours. The SCCY pistol to which the sight is matched offers a 10+1 capacity, a billet aluminum frame and stainless steel slide, and it weighs just 17.5 ounces unloaded. Finally, a red-dot pistol you can afford! Click here for more.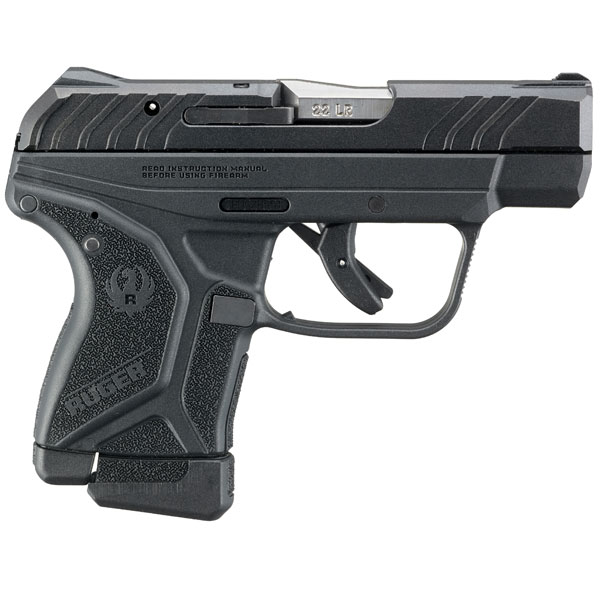 3. Ruger LCP II 22
This year, Ruger added a new rimfire version to their LCP II line of compact semiauto pistols, and at $349 it's a hoot to shoot. The LCP II 22 features Ruger's Lite Rack system with a lightened recoil spring, new slide serrations and pronounced "ears" at the rear of the slide, all of which combine to make racking this Ruger a breeze. Recoil is nil, and these guns make great training pistols for defensive shooting. And, since rimfire ammo is once again sanely priced, you can spend a lot of time on the range without burning up a lot of costly ammunition. At .8-inches wide, 4 inches tall and weighing in at just 11 ounces the LCP II 22 doesn't take up much space in a holster, in your safe or on your credit-card statement. Click here for more.

4. Maverick 88 Treestand
The Maverick brand is a branch of the Mossberg family tree, and as such the Maverick 88 utilizes the same action design as the venerable Mossberg 500. Traditionally, Maverick guns have been pretty bare bones, but this year Mossberg decided to dress up the 88 by offering it with a Mossy Oak Treestand camo stock that looks good and will blend in well in just about any cover. Available in 12 or 20 gauge, the Maverick 88 Treestand is a quintessential workaday pump shotgun, offering everything you need and nothing you don't. But it's perfectly well-suited for hunting, backyard clay breaking and even home defense. What's more, it'll accept Mossberg 500 barrels and accessories. MSRP is $259, but expect to pay closer to $200 in stores. Click here for more.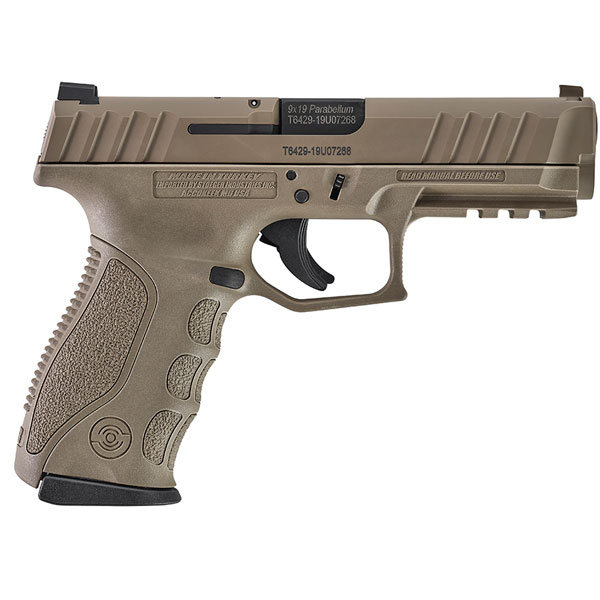 5. Stoeger STR-9 FDE
With an MSRP of $439, the Stoeger STR-9 FDE isn't the cheapest 9mm pistol to break cover in 2020, but it's certainly one of the best values when you consider everything that comes with this gun. First off, you'll get a reliable, full-sized striker-fired 9mm with a 15+1 capacity (10+1 where required) with a durable, stylish Flat Dark Earth Cerakote finish. In addition, this gun also comes with dovetailed tritium night sights, three interchangeable backstraps, three magazines, a holster and a loader. What's more, the STR-9 FDE comes with a five-year manufacturer's warranty. Click here for more. 




6. Stevens 555 Trap
There's been renewed interest in trap shooting over recent years thanks to programs like the Scholastic Clay Target Program and Clays & Kids. So it's good news that Stevens is now offering a well-appointed single-barrel trap shotgun at an affordable price. The 555 Trap utilizes the same lightweight scaled receiver with a steel insert that's found on the company's over/under field shotguns, and combines it with a Turkish walnut with adjustable comb. A tang-mounted safety, high rib and shell extractors also come standard, and each 555 Trap comes with three choke tubes. Both 12- and 20-gauge versions are available, and there's also a compact version with a shortened length of pull for small-statured shooters. Full-sized guns come with 30-inch barrels and compact models have 26-inch barrels, so these guns are well-balanced. The 555 Trap is well-suited to breaking clays in the back yard or competition shooting, and with an MSRP of $689 it's a great value for a gun of—pardon the pun—this caliber. Click here for more.

7. Savage B-Series BNS-SR
Savage is adding a new member to their popular B-Series family of rifles, the BNS-SR. Chambered in .22 LR, .17 HMR and .22 WMR, the BNS-SR is perfectly-suited for backyard plinking, varmint and predator hunting, and competitive rimfire events. It comes with a newly-designed laminate stock with a high comb and steep grip angle that makes shooting from a bench or prone position very comfortable. Perhaps most importantly, the carbon steel, button-rifled barrel utilizes a  thread-in headspacing system similar to the company's centerfire rifles and that leads to outstanding accuracy. Other features include Weaver bases, a rotary magazine, and Savage's superb AccuTrigger—all with a starting MSRP of $479. Click here for more.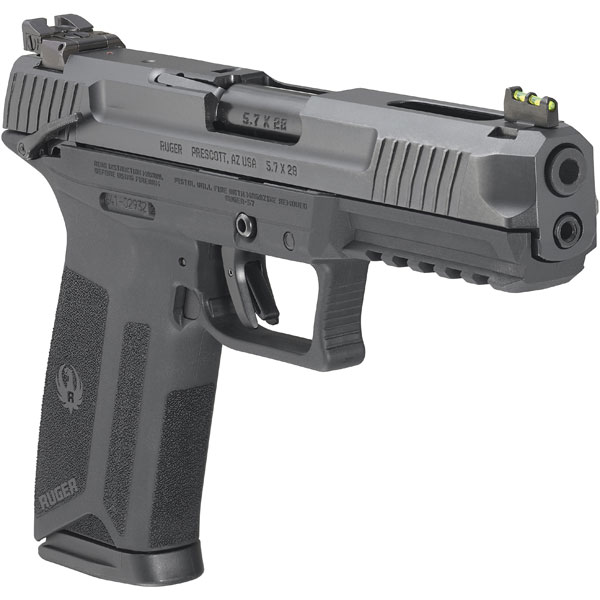 8. Ruger-57
The new Ruger-57 semiauto pistol is chambered in 5.7x28, and even though it carries an MSRP of $799, this gun is a bargain considering that's about half what you'll pay to own a competing 5.7x28 pistol. Magazine capacity is an impressive 20+1 (10+1 in state compliant models) and the Ruger's sensible control layout, with a ambidextrous 1911-style paddle safety, functional slide stop and reversible magazine release make it easy to shoot. The sights are adjustable and steel magazines round out this impressive 5.7 pistol package. Click here for more.