by
posted on March 11, 2019
The annual Shooting, Hunting, and Outdoor Trades (SHOT) Show in Las Vegas has become the launch base for new hunting and outdoor products, and this year there were several gun companies that offered new firearms. These guns ranged widely in caliber, design, intended application and price, but some firearms stood out as best buys. To clarify, a bargain gun doesn't always mean the cheapest gun—it simply means that you are getting a solid return on investment when you consider these firearms. From smokepoles to rimfires, classy over/unders to bare-bones bolt guns, here's a rundown of the firearms we saw at SHOT that are too good a bargain to pass up.


1. Winchester Wildcat
Weighing in at just 4 pounds, the Winchester Wildcat is one of the lightest blowback-operated .22 rifles on the market. It's also extremely reliable, thanks in part to its rotary magazine. Breaking down this gun for cleaning is extraordinarily easy: Simply push the button on the rear of the receiver and the entire firing assembly drops free. The Wildcat comes with both iron sights and a top rail for optics mounting, and these guns have proven very accurate. MSRP is $249, which means street prices will be lower, and that makes this gun a great buy in rimfire rifles. Click here for more.


2. CZ Bobwhite G2
Who doesn't appreciate a classically styled, elegant side-by-side shotgun? The G2 is the second generation of CZ's double gun, and like its predecessor it sports dual triggers and a straight grip design. The black chrome finish is durable, these guns come with five choke tubes, and you can choose from 12, 20 and 28-gauge models. With a starting price of just $655 these guns are affordable, especially considering the quality. Click here for more.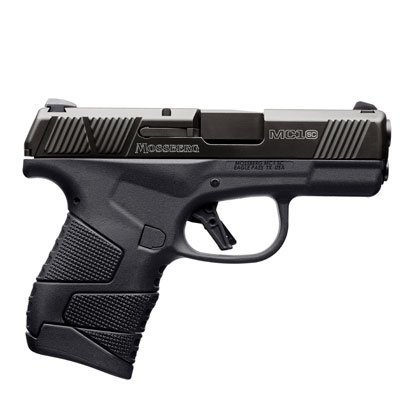 3. Mossberg MC1sc
To celebrate a century in business, Mossberg rolled out the company's first-ever polymer-frame, striker-fired semi-auto pistol. Chambered in 9mm, the MC1sc is a single-stack pistol with a 3.40-inch barrel and an overall length of 6.25 inches. Unique features include a clever, safe and simple takedown design that doesn't require a trigger pull, a crossbolt safety and clear polymer 6- or 7-round magazines. At $425 it's competitively priced, and after 500-rounds of testing I've been impressed with this gun's accuracy and durability. This is certainly one of the best values in 9mm carry guns available today. Click here for more.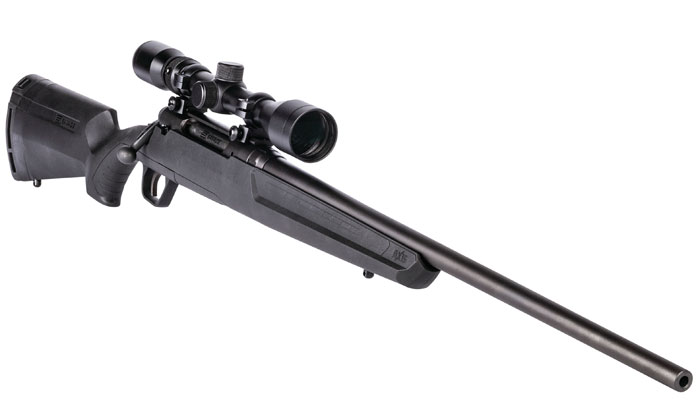 4. Savage Axis XP
If you're looking for an affordable rifle/scope combo, then Savage's newly-redesigned Axis XP is a great option. Each XP combo comes with an Axis rifle and a pre-mounted, bore-sighted Weaver 3-9x40 scope, and you can select from several caliber options from .223 Remington to .30-06. The newest version of the Axis comes with a redesigned synthetic stock, and there's a compact version for small-statured shooters. There's nothing particularly fancy about the Axis XP combo rifle, but with an MSRP of just $415 this budget-friendly bolt gun is a superb option. SavageArms.com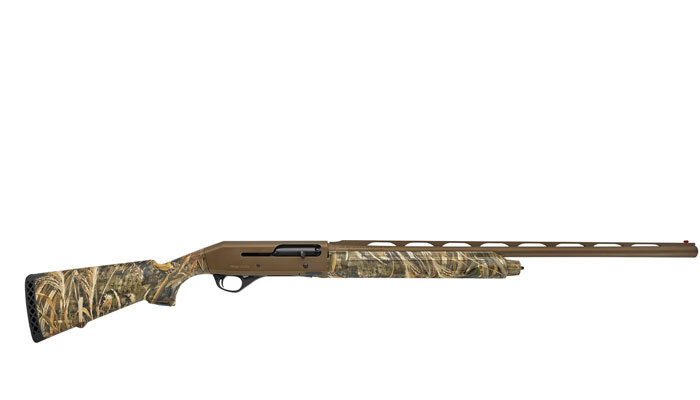 5. Stoeger M3500 Waterfowl Special
It shouldn't come as any surprise to see Stoeger's name on a list of the best gun bargains, but Stoeger has outdone themselves with the new M3500 Waterfowl Special. Like other 3500s, this gun will accept shells from 2¾ to 3½ inches in length and utilizes the devilishly simple Inertia-Driven system which means you can expect superb reliability, easy maintenance and years of service. But what's so special about the M3500 Waterfowl Special is the fact that you get extra high-end touches like Cerakote Burnt Bronze finish on the metalwork and oversized controls that are easier to use with gloved hands...and these upgrades come at a very low cost. If you're in the market for a new waterfowl gun, this semi-auto should be on your short list. $849. Click here for more.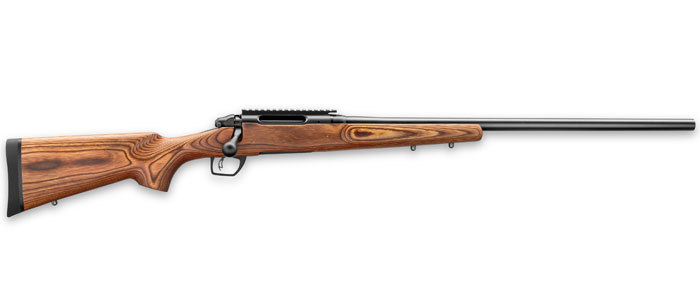 6. Remington 783 Varmint
The Varmint is the newest member of Remington's 783 line of budget rifles, and I believe it's the best. For starters, it comes with a very high-quality nutmeg laminate stock with Remington's SuperCell recoil pad, and a number of quality features like a heavy-contour varmint barrel, CrossFire trigger, a top rail for mounting optics, dual front sling studs and a detachable box magazine. But the real reason that the 783 deserves a spot on this list is its accuracy potential. The rifle that I tested, chambered in .22-250, would produce groups around (and even under) three-quarters of an inch with factory ammo. $625. Click here for more.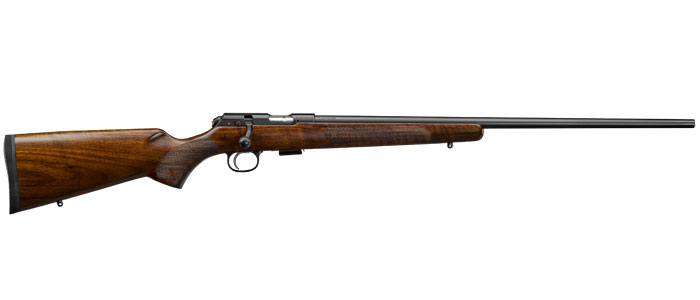 7. CZ 457 American
The CZ 457 offers some improvements over the outgoing CZ 455, and these include a push-to-fire safety, a shorter and lighter action, and a fully adjustable trigger. But the 457 retains the previous model's 11mm machined dovetail bases, lovely straight-comb Turkish walnut stock, and the ability to swap out barrels easily for multiple caliber convenience. These guns look great, they're perfectly suited for shooters of all statures and shooting abilities, and they're deadly accurate. If you're looking for a classy rimfire, the 457 is a natural choice...and it's a real bargain at this price point. $476. Click here for more.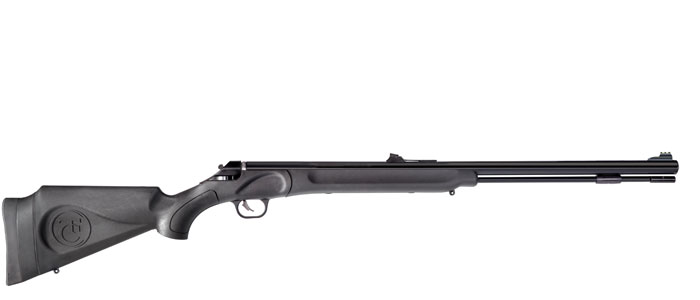 8. Thompson/Center Impact!SB Muzzleloader
The Impact!SB is loaded with modern amenities like a synthetic stock with removable length of pull spacers, fiber-optic sights and a break-action design that makes cleaning and loading the gun fast and easy. The ambidextrous design works equally well for right- and left-handed shooters, and the triple lead thread breech plug is very easy to remove and install, and resists seizing. You can opt for either a black or camo stock, and there's also an option to upgrade from the blued metalwork to a silver Weather Shield finish that is virtually impervious to the elements. This is a well-equipped muzzleloader, but it's especially attractive considering a starting MSRP that's just above $250. The Impact!SB might represent the best bargain in muzzleloaders today. $263. Click here for more.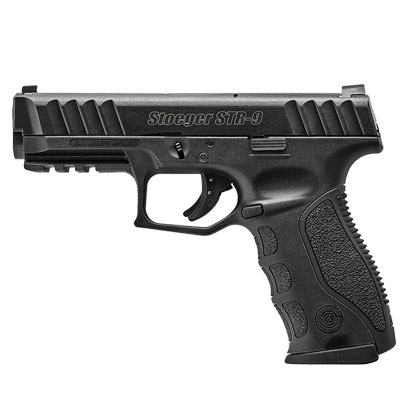 9. Stoeger STR-9
Stoeger's STR-9 garners the brand a second spot on our best-buy list. Although Stoeger comes a little late to the ultra-competitive striker-fired, polymer-framed 9mm pistol market, the STR-9 offers lots of features at a low price. These pistols are equipped with drift-adjustable three-dot iron sights, aggressive front and rear slide serrations, an integral accessory rail and a bladed trigger. With a double-stack magazine capacity of 15 rounds and a barrel length of 4.17 inches, the STR-9 is similar in size to the Glock 19, Ruger American Pistol and Walther PPQ...yet it costs considerably less than those guns. $329 Click here for more.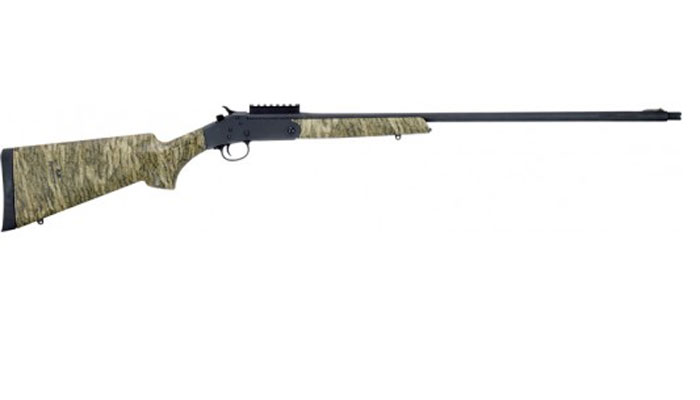 10. Stevens Model 301 .410 Turkey
Federal's new TSS .410 loads have rewritten the rules for turkey hunting. The mild-mannered .410, once considered too light to hunt these birds, is now gaining in popularity as a gobbler gun. To that end, Stevens offers their Model 301 single-shot Turkey, a lightweight, low-recoiling, affordable entry into the world of .410 turkey guns. The 301 Turkey's 26-inch barrel is optimized for TSS ammo, and this 5-pound single-shot comes with a top rail for mounting optics. $199.00 Click here for more.