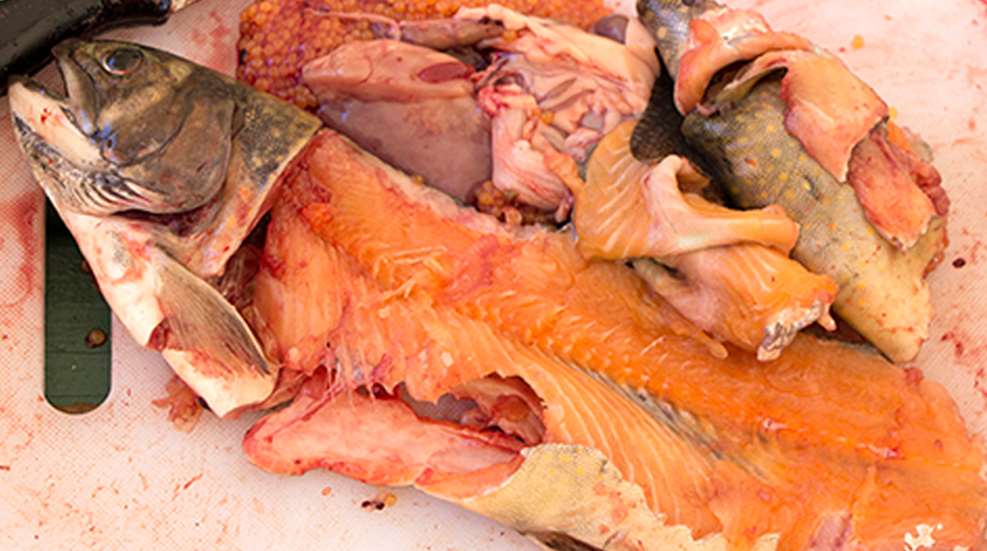 Last fall, I attended the Wild-Game Culinary Adventure put on by N.H. Fish & Game at the Barry Conservation Camp at White Mountain National Forest in Berlin, N.H., also known as the North Country. At that time of year the woods were exploding with bright colors that made me feel at home, which is exactly how I felt the entire weekend at this wonderful event-at home.
Not only did I learn essential culinary skills like which knives are necessary in the kitchen (a chef's knife, boning and pairing knife), how to rid your wild-game meat of that pesky "silver skin" that threatens to ruin many good cuts of meat, and so much more, but I fell in love with the camp itself.
All of the wild game used at the event, from the squirrels and deer used for learning to skin, to the brookies for filleting, was donated by local sportsmen and women, and not a single piece was wasted (except for a few pieces of the fish I personally filleted because it was much harder than it looked). The group got to eat everything that was donated from moose to bear, and even beaver, which was surprisingly delicious.
I am happy to report that out of all 35 attendees, half were women, many of whom came by themselves and were actively pursuing becoming better outdoorswomen. I'm definitely proud to be apart of this growing movement of conscious and responsible sportswomen!
If you aren't already an expert, here are some of the things I learned that may help you in the kitchen:
1. When cooking meat, low and slow is the way to go.
2. Do not flip meat more than once; it loses its flavor.
3. To wipe down your meat after skinning and before and after butchering, use 1 tablespoon of bleach diluted in a gallon of water. (You won't die.)
4. If you're brining or smoking meat, don't forget to soak the wood beforehand.
5. When aging meat, the best temperatures are between 38 and 42 degrees.
6. When sharpening your knives, use the same sharpener to keep the same edge.
7. Steel or cast iron pans conduct heat more evenly.
8. Soak your meat in milk to draw out the blood.
9. If you're having trouble keeping your ground venison meat to stay together, combine 1/3 cup of whipping cream with bread crumbs and then mix it with the venison.
10. Don't use a nonstick pan for meat because it will boil it.