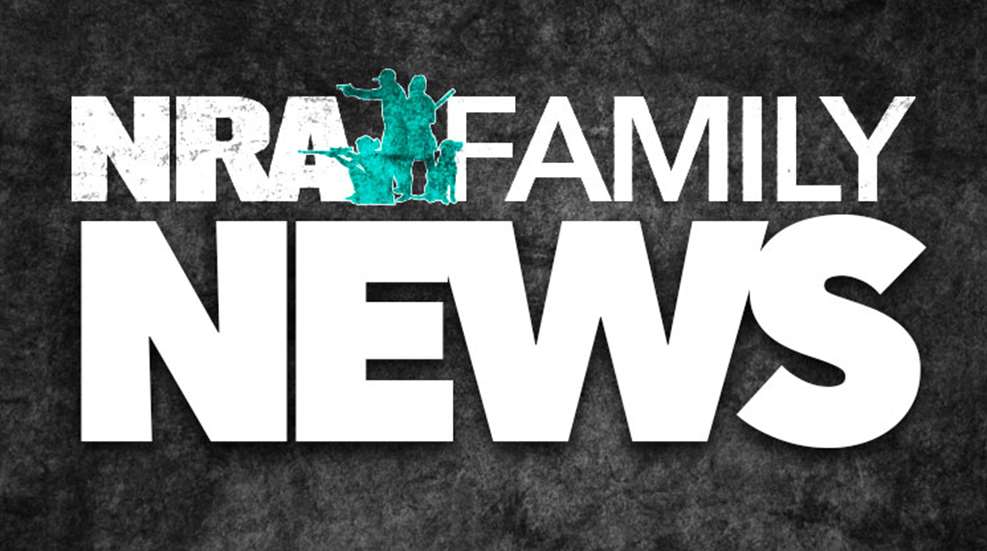 As Labor Day approaches, signaling the impending close of summer, some companies look to bleed off a little excess stock before the season changes. That's right, Labor Day sales are again upon us, and this year, a few might just put that long-desired piece of gear into your price range. See below for 10 of the best firearm-related Labor Day sales we could locate. Whether you're just browsing around, or already have something in mind, you never know what you might find.
1. Through Labor Day, anyone using the code LABORDAY18 at checkout will receive up to 50% off select American Weapons Components products. This takes their plate carrier backpack from $599.99 to $299.99, their Effin-A Compensator MKII for the .308 from $109.99 to $54.99, and even applies to their Universal Drop Leg Holster, and First Responder Drop Leg Pouch. Check out these deals, and everything else American Weapons Components has to offer at: https://www.americanweaponscomponents.com/.
2. In the process of building your own rifle at the moment? Then you'll love these next few offers. Right now, 80% Arms is offering 20% discounts on any of their branded products. This means 20% off such things as their Multi-Platform Gen 2 Easy Jig, usually $239.99, 20% off their $149.99 OD Green Cerakoted Billet AR-15 Upper Receiver, 20% off their $89.99 Type III Hard Anodized Biller AR-15 Lower Receiver, and the list goes on. Take a look at these, and their many other deals at: https://www.80percentarms.com/.
3. Stay with us builders, because you're really going to like this next one. From 8/30 to 9/4, Aero Precision is offering 25% off their combo sets, complete lowers and complete uppers, 20% off their lowers, uppers, handguards and scope mounts, and 15% off of everything else. This means that something like their $748.97 M4E1 Enhanced 16" .223 Wylde Complete Upper Receiver, with 15" Enhanced Keymod, can be yours for only $499.99. It's hard to beat savings like that. Find the above mentioned deal alongside a host of others, at: https://aeroprecisionusa.com/.
4. Need a barrel or a handguard to throw on that build? Faxon Firearms has you covered. While supplies last, they are offering 10% discounts and free shipping on select products this Labor Day. That  drops such things as their Nitrided, Rifle-Length, 18" Pencil, .308 WIN from $269 to $242.10, or their Match Series 16" Heavy Fluted .308 WIN from $329 to $296.10. See more at: https://faxonfirearms.com/.
5. No list of sale items would be complete without Palmetto State Armory. Their Daily Deals are famous among the firearm community for offering some truly ridiculous values (while slowly bankrupting more than a few of us). Its stands to reason, then, that their Labor Day sales should not disappoint. With sales of up to 40% off, I think it's safe to say they did not miss that mark. Want a new Walther P22 with a 3.42" barrel? They'll slash the price from $364.99 to $249.99 and ship it to you for free. How about a Sig Sauer Romeo5 optic? That'll only set you back $119.99 (standard price is $219.99), and it ships free. Did I hear PSA 16" Midlength 5.56 NATO rifle kit? Usually $719.99, they'll be selling for a stunning $359.99 and, you guessed it, they'll ship free. Best part? These are just three of 204 total deals PSA is running this Labor Day. See the rest at https://palmettostatearmory.com/.
6. While Beretta will not, unfortunately, be running any deals on their fine firearms, you will be able to pick up some nifty gear for you and your favored firearm at a reduced price. With a purchase of $200 or more, Beretta will be offering 30% off a selection of their Tactical, Waterfowl, Competition and Upland Gear. This means deals on anything from a Beretta APX Threaded Barrel, to a Beretta Px4 Magazine, to flannel shirts, to gun cases, to choke tubes to camo jackets. As the range of products on sale is far too extensive to accurately list, go on over to http://www.berettausa.com/en-us/, to see what's there for yourself. Just don't forget to use code LABOR30 at checkout!
7. In the market for a quality AR? Thanks to a contract overrun, Caracal is selling their CAR816 A2 for $200 below MSRP this Labor Day, bringing the gun's price down to $1,649! To take advantage of this great savings, either follow the link below, or call (208)-323-8727. In addition to the rifle, you will also receive a 2-point adjustable sling and an Otis cleaning kit, absolutely free. https://caracalusa.com/car816/?mc_cid=a255c120b1&mc_eid=5311354d1a
8. With promo code LD18, you can save 20% on Propper goods site-wide! From body armor to backpacks, to footwear, knives and even flashlights, Propper has a wide assortment of items guaranteed to find a home either in your everyday carry kit, or you range/duty loadout. Browse through their lineup at: https://www.propper.com/.
9. Few websites can compile the kind of name brands that Brownells boasts. Even further, few websites can assemble the list of brands Brownells is offering free shipping on this Labor Day (for orders $49+). Trijicon, Vortex Optics, Leupold, EoTech, Aimpoint, Meprolight, ATN, Nightforce and Swarovski all ship free from Brownells this Labor Day season, and the deals don't stop there. Brownells is also offering free shipping on all complete uppers, rifle barrels, rifle stocks and rifle receivers regardless of brand, as well as on the Magnetospeed Barrel-mounted Chronograph, and the RCBS Chargemaster. Shop through these deals here: https://www.brownells.com/aspx/general/clientpage.aspx?bapid=412.
10. All the way through September 9th, Cabela's will be offering 40% on a few items out of their legendary selection. That means you can snag a Cabela's Alaskan Guide Model Geodesic Tent for $299.99 (usually $349.99), Remington UMC Mega Pack Pistol Ammo for 25% off, Winchester AA Target Load Shotshells for 35% off, and much, much more. Go to https://www.cabelas.com/home.jsp for even more great deals like these!