by
posted on October 24, 2017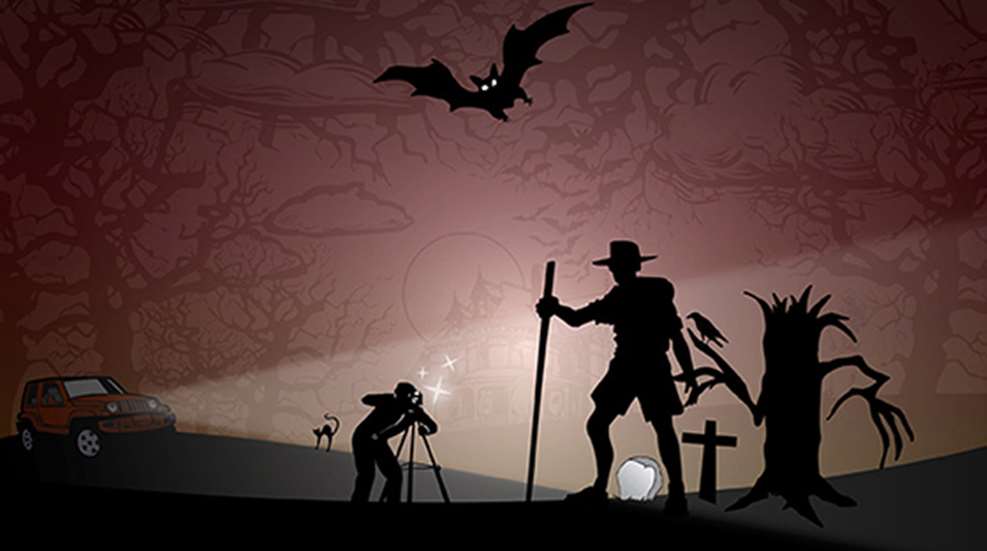 Dozens of ghost towns dot Arizona's landscape-crumbling ruins preserved by virtue of their remote location, arid climate and inhospitable terrain. Souvenir hunters have dismantled some, while others fell victim to development, flash floods or fire.
In the case of Helvetia, near the Santa Rita Mountains, only a few walls remain. Like most settlements reclaimed by the desert, though, its graveyard is intact. Today you can still see the hastily constructed wooden crosses held together by barbed wire, complete with bullet holes and no names.
When my daughter was six, I brought her there to take photos after sunset. By using a tripod at night and opening the shutter up for a long time, it allows you to go from grave marker to grave marker, setting off a flash at each. In theory, it would result in an ominous look, complete with stars and the ghostly, well-lit cemetery.
The coyotes started howling all around us just after dusk. It distracted my daughter as we set up the camera, but she soldiered on and started lighting the markers, one at a time until we worked our way back to reset the camera.
That's when she said it was time to go home. Her foot sank in the dark and she worried it might have been a grave. The coyotes were close, too. I told her to wait in the Jeep and took a few more photos.
When I finally joined her and turned the ignition key, the battery exploded-leaving us temporarily stranded. Later I discovered none of the photos turned out, with the exception of one well-lit grave. Unfortunately, a pair of legs and shoes were in the foreground. It was irritating because I must have held the flash wrong, so I blew up the image-the old and dusty boots didn't match anything in my closet or my daughter's.
And we were there alone...or so we thought.
Illustration by Shooting Sports USA Graphic Designer Jessica Kim