by
posted on October 22, 2017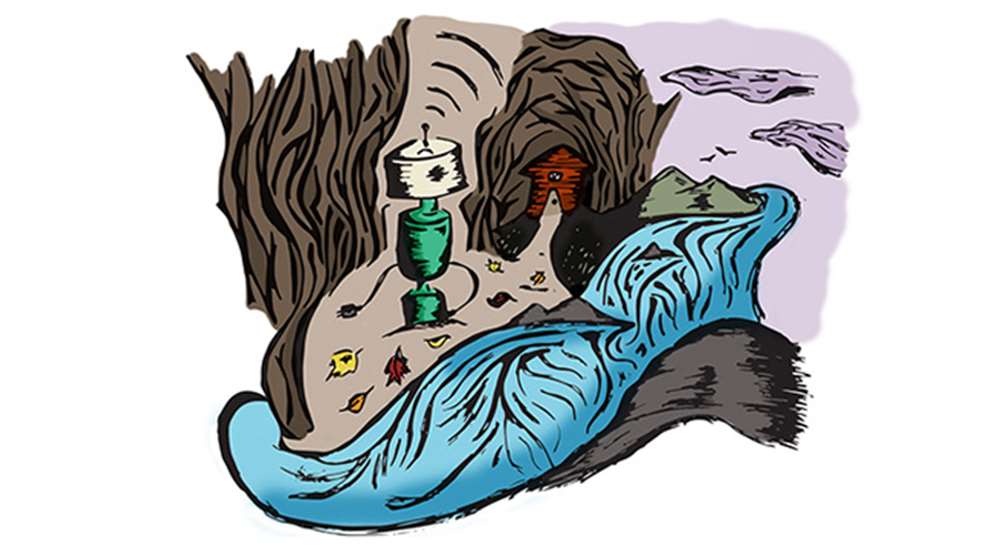 I am sitting in the back seat of my father's car, and we are arrowing north through the Maine forest, the overcast sky darkening by nearly imperceptible degrees. For the first time, I will be joining my father's friends for their yearly ritual, a whitetail hunt deep in timber country.
"Look, here's your father," my dad's friend's rich Downeast accent rumbles across the dining room. "Standing in front of the cabin you'll be sleeping in tonight. I think that might be the first time a woman's been in that cabin for...decades."
I look, and there my father is, younger in the photo than I am now. "Isn't that also my cabin?" I point to another snap on the wall, black-and-white this time. Standing in front of it are a man and a woman, dressed in what appear to be late-1940s styles. The woman has a small bruise at the point of her jaw, visible even in monochrome.
"Ayuh," he murmurs, his smile collapsing. "That it is. That man actually built these cabins."
"And her?" I ask. "Was she his wife?"
"Was," he says ominously. "Until she disappeared one night. They never found out what happened to her. Funny thing...her name was Wendy, too."
I shrug. It was time for an early bedtime; I would be up at three the following morning. As the lone female, I have a cabin to myself. Well-built and cozy, it isn't any more than 15 by 15 feet, but the soft rushing of the Carrabassett river just behind us coupled with the homey warmth of several hand-made lamps scattered about the space made me feel right at home.
Until.
ZZZOT! ZZOT! HSSSHHHSSSZZZOOOT! A loud burst of static, as if I'd tuned a radio in between two stations...and turned the volume way up. I lever out of bed as if electrified, panic shredding my sleep. Where could that noise possibly be coming from? I don't have a radio in here. I reach up to turn the light on, only to feel it vibrating madly between my fingers.
In fact, now that it's on, I can see the lamp jittering back and forth on the shelf, the volume of the buzzing, spitting, hissing static causing it to move. There must be a radio in it, somewhere, I think. But as I run my hands over it, not finding a button or switch anywhere, it just gets louder. And louder. It's starting to hurt my ears. I reach down and roughly yank the plug from the wall.
The light goes off; it's dark again in the cabin, but the noise continues. Hissing like an angry cat, snarling, bits of speech almost coming through, almost making sense. It sounds like a man's voice.
"What do you want?" I growl, mostly to myself, trying to find some switch or flap where there might be batteries powering this mad little thing to life. I open the cabin door; from where I'm standing I should be able to pitch it right into the Carrabassett. I'll pay the owner back later, I think.
As I wind up for the pitch, standing in stocking feet in the snow, the lamp settles into a quiet hiss. But just before it goes silent, I hear the man's voice once more.
"Wendy."
Illustration by American Rifleman designer Christine Petchenick
 Did you enjoy this spooky campfire tale? Check out the others here, here, here, here and here.