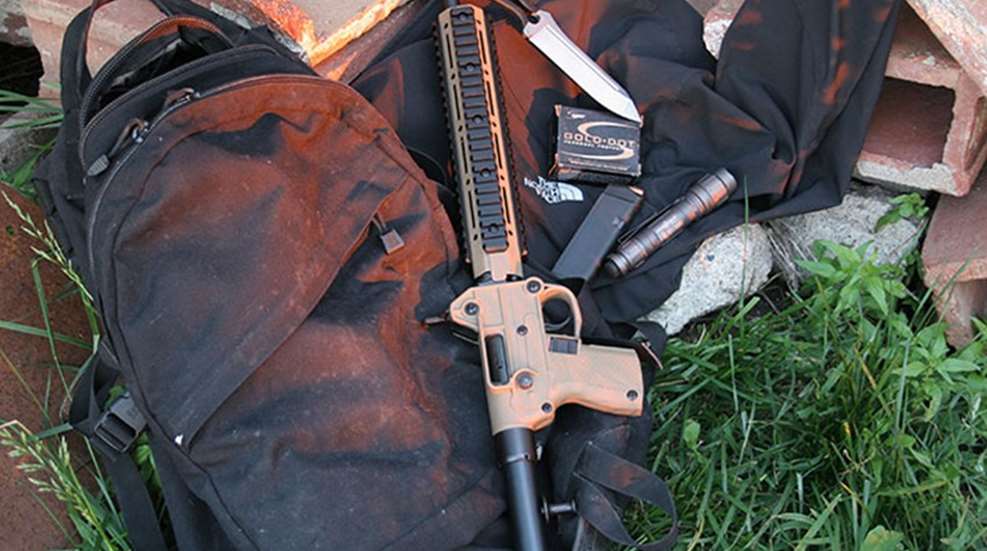 Want to go "off the grid"? Going off the grid means different things to different people—anything from an overnight camping trip into a wilderness area on a holiday weekend to a few months with nothing but what's on your back. Whatever your reasons for getting out there, you're sure to get closer to nature. Some folks like to take lots of equipment on their adventures; others take more of a minimalist approach. This article is going to cover the minimalist approach—the basic items you need to set up a pack that you can grab and go and have what you need to feed and take care of yourself.

1. The bag itself
It's very important to have a high-quality pack. The main thing to look for in a pack is sturdy zippers and straps. You'll also want to make sure that it fits you properly and has plenty of room for the things you'll need to put in it. There are lots of good packs out there, but I favor the Blackhawk! 3-Day Assault pack.
2. A first-aid kit
You'll want to have a first-aid kit that includes plenty of gauze, bandages, hand sanitizer, rubber gloves, antibiotic ointment, a good pair of tweezers, any medications you may require, over-the-counter pain relievers and athletic tape. A person can get a lot more creative with a first-aid kit, but these are the basics that will get you through most situations. Many people like to make their own kits, or you can buy one premade.
3. A multipurpose knife
Another piece of gear that is absolutely essential to a "go bag" is a good knife. You'll need a sturdy blade that's capable of cutting branches and small trees if you need to make a shelter, but still small enough to field-dress big and small game, should you need to hunt or trap during your adventure. The knife pictured with this kit is an Adventure Blades SEEK.
4. A firearm
The heart and soul of the go-bag is the gun. Coming up with the perfect pack gun is no easy task. The gun has to have enough power to take down medium game, but not so much power that it destroys small game. It has to be compact enough for easy transportation, but with a long enough barrel for good accuracy. The gun should be chambered for ammunition that's easily available, and it shouldn't be picky about what kind of ammunition you feed it. The gun has to be rugged enough to take a beating, get dunked in water, rained on or dropped in mud. There is no one perfect "off the grid" gun, because everyone's needs are different. The gun pictured above is the Kel-Tec Sub-2000. The Sub-2000 folds in half so that it will fit easily in a go-bag. It's available in either 9mm Luger or .40 Smith & Wesson, and various models use use Glock, Smith & Wesson, Beretta or Sig magazines. (For a video review of this gun, click here!)
5. Ammunition
As you may guess, ammunition is a critical item for the go-bag, and it is important to select a load that will do a wide variety of tasks well. When selecting ammunition that could be used for a lot of different purposes you'll want to consider the type of bullet, the weight of the bullet and the ranges at which you'll likely be shooting things. I favor the Speer 147-gr. Gold Dot, a good, heavy bullet that is tough enough for medium game, but won't tear small game up so badly that you can't eat it.
Are there other items that should go in your pack? Absolutely, but they'll be different for every person and every adventure. Make sure you do your research on the other items that go in the pack and also be sure to keep notes on all of your adventures so that you can remember what works and what doesn't. What do you have in your go-bag?