by
posted on December 30, 2016
There's a magnetism to the outdoors, an undeniable attraction that draws people out to rediscover nature's raw beauty, refresh their souls and renew their spirit. Regardless of pursuit—hunting, climbing, fishing, rafting or birding, to name a few—getting away from it all is the shared passion, but that distance from civilization also means even simple situations can turn life-threatening. Here's a look at gear costing $100 or less that can maximize safety, keep someone alive until first responders arrive, or help blaze a trail home. This equipment was carefully selected to be light and small enough not to be a burden, durable, functional and, with luck, double-duty versatile.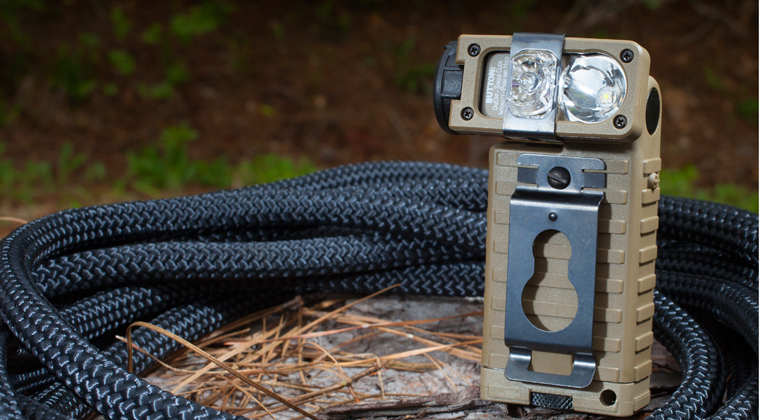 1. Lights
Two flashlights are the minimum because gear dies unexpectedly, and I'm a huge fan of headlamps for the backup because they leave both your hands free for other duties—like climbing into a hunting stand or tying a bandage. Pull it down around your neck at dusk and you won't be fumbling for a light at sunset. They also allow your hands to remain warm in your pockets during the winter. I've been using the Black Diamond Revolt for two years and it hasn't let me down. A main LED provides 110 lumens of illumination when I need a lot of light, but there's a reduced-power option that decreases drain on the pair of AAA batteries. Red LEDs save on your night vision, too. Cabela's offers the Revolt for $59.99. 

Aside from a traditional-style flashlight, you might also consider Streamlight's Sidewinder Rescue, which retails for around $80. Its main function is producing 55 lumens of white light for work, but the rectangular unit can also be dialed to emit blue, green, infrared and a strobe function to signal for help. It's powered by a pair of AA batteries.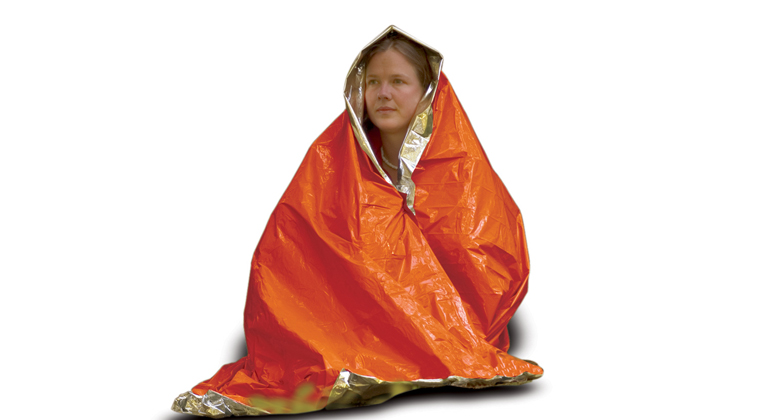 2. Space Blanket
Wrap yourself in one of these lightweight blankets and a significant portion of the heat you were radiating (losing) reflects back to keep you warm. Even if you already have one, a spare in the trunk of a vehicle can be a lifesaver for winter commutes. Adventure Medical Kits makes several models, including a two-person, Bivvy version ideal for couples at only $19.99 from MidwayUSA.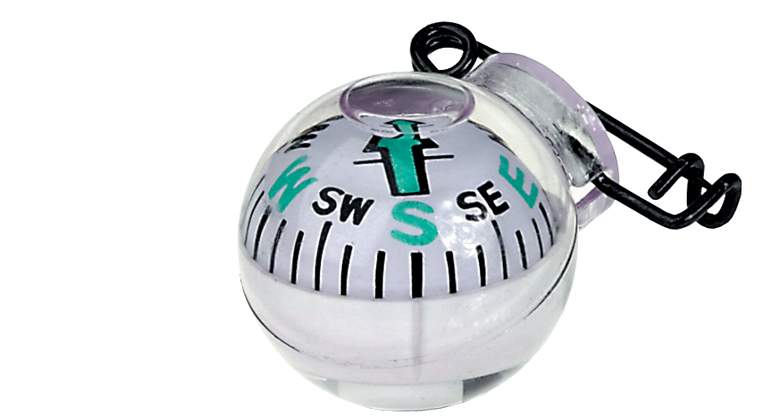 3. Compass
A backup for a GPS is a must, and none are smaller and lightweight than Brunton's Globe. I wasn't a big believer in these small units until I asked a former Green Beret instructing at Tier 1 Group why he had one on his kit. He explained it wasn't his primary navigation tool, but keeping it accessible on his front web gear made confirmations he was headed in the right direction more frequent because he didn't have to dig his main unit out. It made so much sense I now have one. MSRP at $9.99 makes it a steal. 

For something a little more accurate, consider the Silva Explorer that survived my 12 years of search and rescue work. It still performs perfectly without a single battery change. MSRP for the current version, which is slightly different than my three-decade-old model, is $21.99...and the magnifying glass doubles as a fire starter in a pinch.



4. Walking Sticks
A good hiking staff can take some of the burden off your shoulders and legs, reducing fatigue and minimizing the mistakes that often come with exhaustion. It's also good for probing snow, checking water depth before you wade in and even chasing off the occasional hungry reptile. Add a pair of rubber bands and it doubles as a tracking stick. Some come with a mount that makes it into a camera bipod. It's probably not first on your survival gear list, but at only 7.3 ounces and compressing to 21.3 inches, Leki's Super Micro is small and light enough to stuff into any backpack when not in use. It's adjustable for length and MSRP is only $69.95.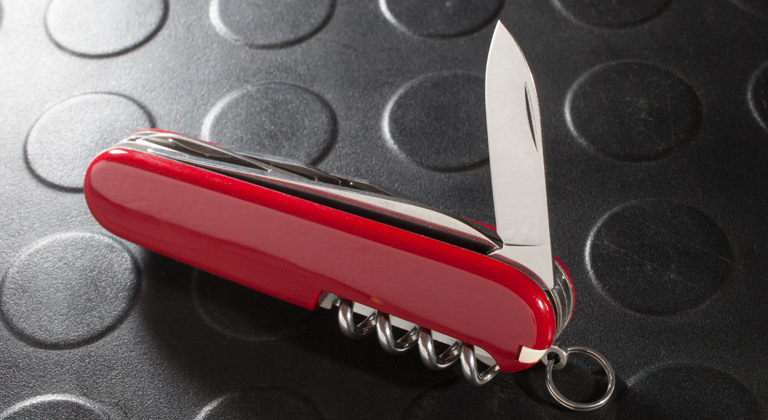 5. Multi-Tools
I'm showing my age, but I prefer my Victorinox Climber to any Leatherman or Gerber multi-tool I've met. It doesn't have all the wrenches and pliers, but I don't drive to my camping sites and that lack of weight means it's with me on every outing. MSRP is only $35, and I was only forced to replace my decades-old model this year.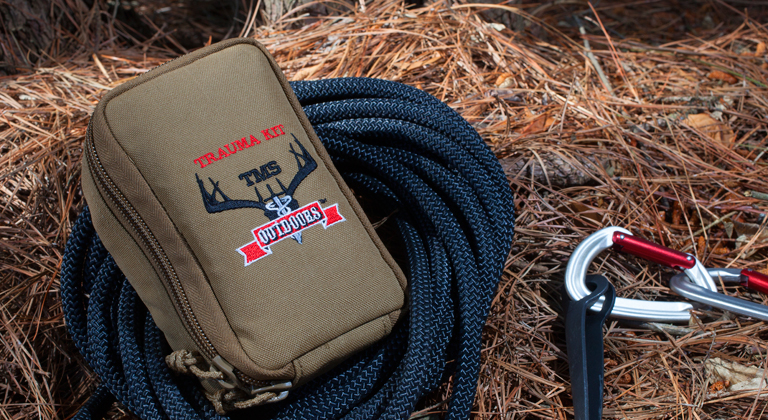 6. First-Aid Kit
Most first-aid kits have a lot of gear weighing them down and adding bulk you'll never need. A group of medics who served with our special forces in the sand box formed TMS Outdoors, and are offering the ideal solution in their Hunter Trauma Kit-Operator. MSRP is only $79.99 and it comes with everything needed to treat serious injury and provide relief from less-life-threatening maladies. It's designed like the lightweight Individual First Aid kits they carried while serving, and take up very little space in your pack.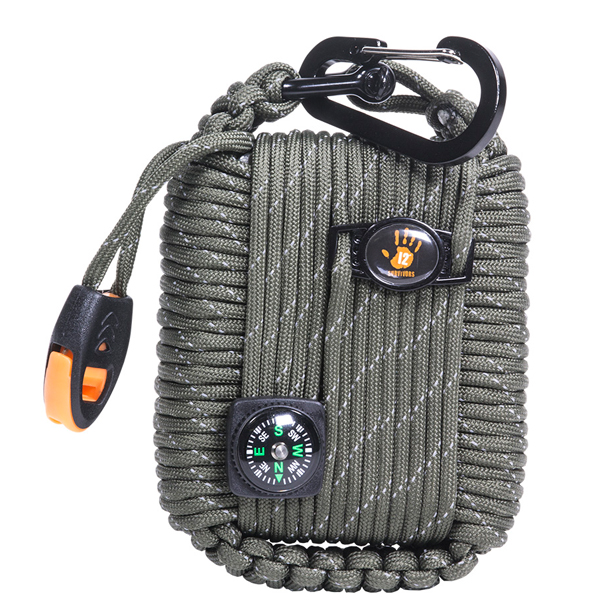 7. Other Hardware
A signal mirror does more than help searchers find your location. When a hunter in the desert southwest didn't know I was in the canyon he just walked into, it remedied the situation without any noise. Another idea: You can never have enough fire-starting backups. Wool socks do double duty as mittens in a cold-weather emergency. There was only one time I wished I had a water purifier, and that was one time too many. If you don't want to cobble everything together, you might also look for premade kits, like the new 12 Survivors Paracord Survival Pod. It comes with much of the stuff needed to survive an ordeal and tell the story for only $35.99.
8. Knowledge 
The skills needed to survive, dress a wound or right your way in the woods are the most powerful tools in an outdoorsman's arsenal. They don't take up space in the pack, weigh nothing and make signing yourself or someone else up for workshops/seminars/classes a great New Year's resolution.
American Red Cross first-aid classes teach the skills it takes to handle basic medical emergencies and there's one soon near you. I taught it and CPR for years in Arizona, and whether at home or out of doors, the information is invaluable. Cost varies by location, but hovers around $89 to $99.
If hunting is the pursuit,hunter education courses are a great way to supplement basic safety and improve knowledge. Visit your Department of Wildlife resources website for details and a comprehensive list of courses and dates. Cost varies by region, but Pennsylvania, for example, charges only $19.50.